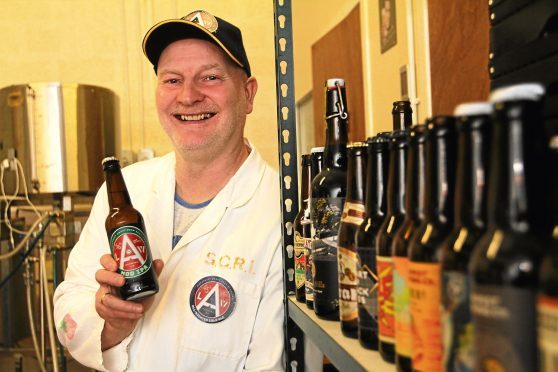 Tayside is in the midst of a microbrewing "renaissance" with small beer producers reaping the rewards of going local.
In recent years, drinkers across the UK have been buying "'craft" beer — a blanket term that usually means drinks brewed in small batches — in their droves.
According to food and drink researchers CGA Strategy, craft beer sales across the UK were worth £814 million in the 12 months to September, a rise of 10% on last year, and equal to 185 million pints.
The analysts reckon that about 48,000 licensed premises stock craft beer, 6,300 more than last year.
In addition, while the volume of booze being sold has fallen, the amount spent has gone up — pointing to folk buying better-quality booze, albeit in smaller quantities.
It's a trend being reflected in the Dundee — home to a number of new breweries over the last two years.
71 Brewing launched its trademark pilsner in January after taking over part of the former Blackness foundry and pulled thousands of pints of the gold stuff for Carnival Fifty Six earlier this year.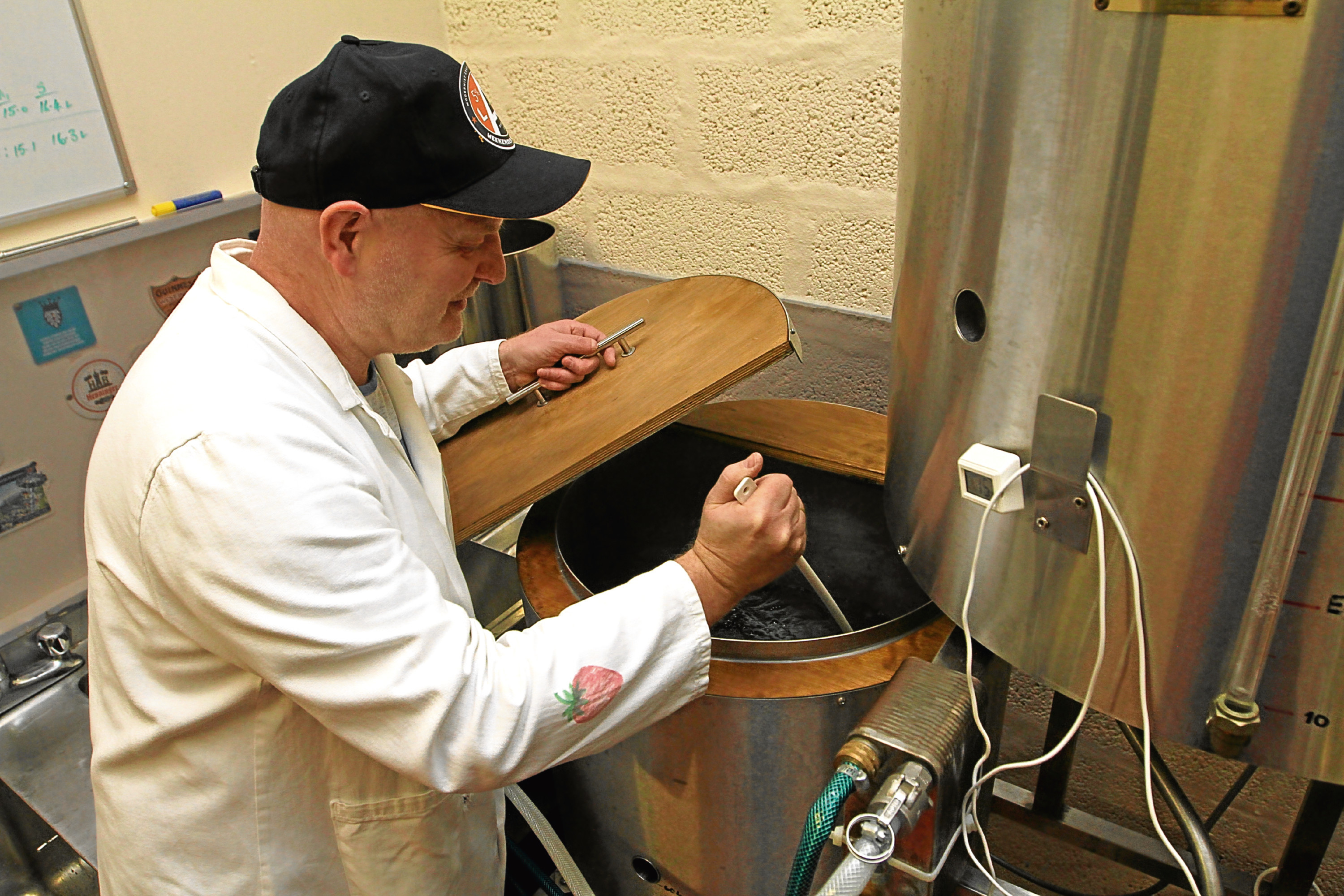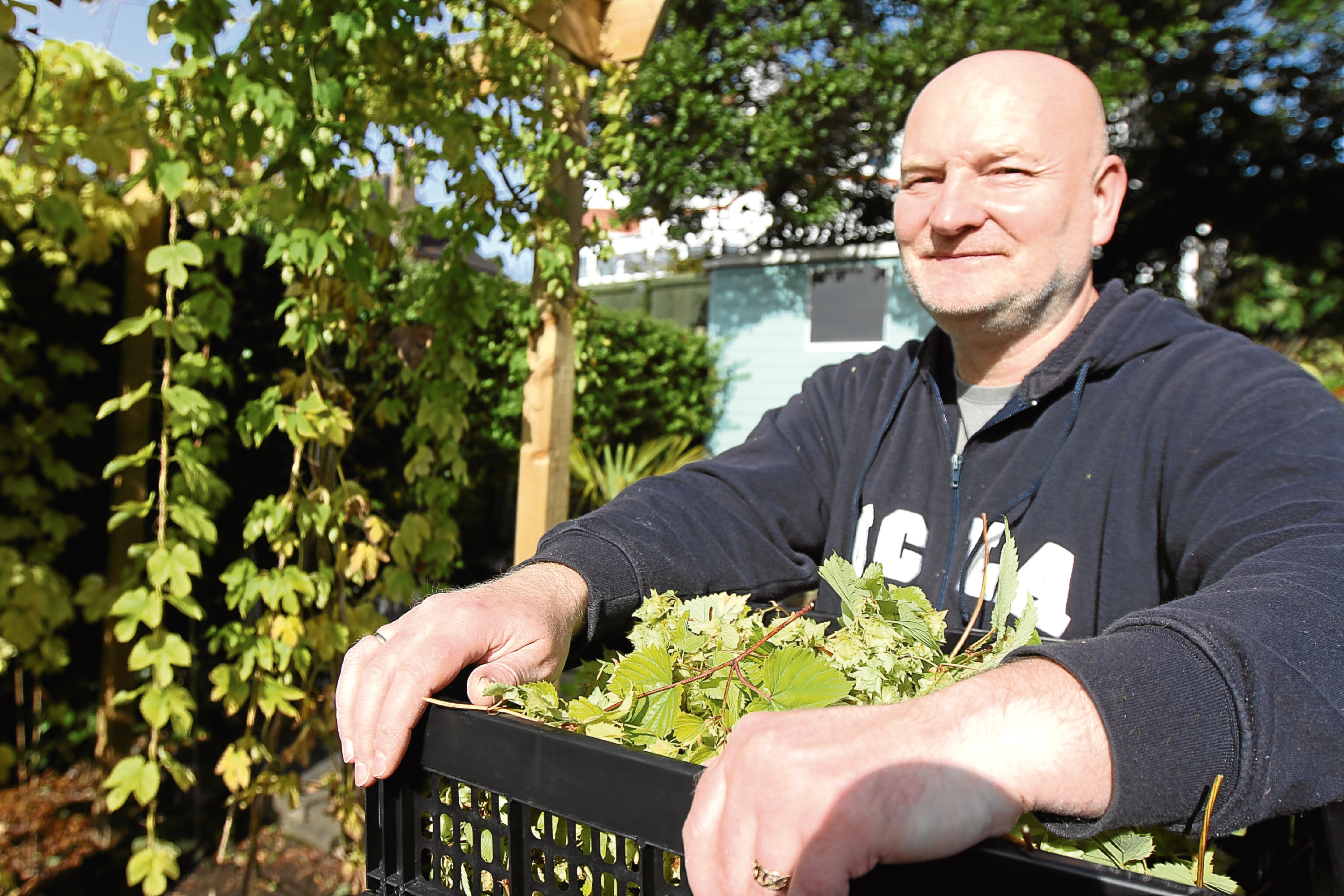 Meanwhile, Danny Cullen runs the Law Brewing Company from a unit on the Mid Wynd industrial estate, brewing his beer with hops grown in his own garden.
The one-man effort has seen microbiologist Danny manage the brewing, bottling, marketing and delivery of his beer.
However, business has picked up to the extent that he has invested in a new brewing kit, which will allow him to brew two-and-a-half times as much beer as before.
He told the Tele that he had noticed a change in people's drinking habits lately.
He said: "There's been a bit of a renaissance in smaller producers. People are thinking more about quality than quantity now and, rather than going to the pub, they're more likely to go to the off-licence and pick up some craft beers instead.
"BrewDog was instrumental in changing the minds of the British public and people are more open to trying something new now, especially if it's local.
"Buying locally benefits everyone in the community too — but it's been a challenge doing it myself.
"Dundee has been a bit of a forgotten city in some respects, but I think it'll be No 1 — it has been a good place to start a business."
Meanwhile, Carnoustie business partners John Wilson and Gary Mellon are set to celebrate a year of running the Shed35 Brewery next month. The pair have promoted their selection of ales and stouts at farmers markets across Angus, working with other local food producers to spread the word about one another's wares.
"We're trying to promote all these things as part of Angus and that it's a great place to be," said John.
He added that customers were often buying beers and trying them with friends at home — instead of just going down the pub.
"When I was 19 you went to the pub and got whatever got you drank. But people have said to us they're tired of drinking lager all the time and want to try something new.
"They are actually way more aware of beer now and ask us if we have certain types and what the strength is, things like that. We don't worry about making money at the moment. Any money we make goes into the business. People want a bit of quality and there is a social change coming with that."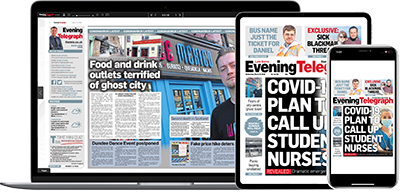 Help support quality local journalism … become a digital subscriber to the Evening Telegraph
Subscribe