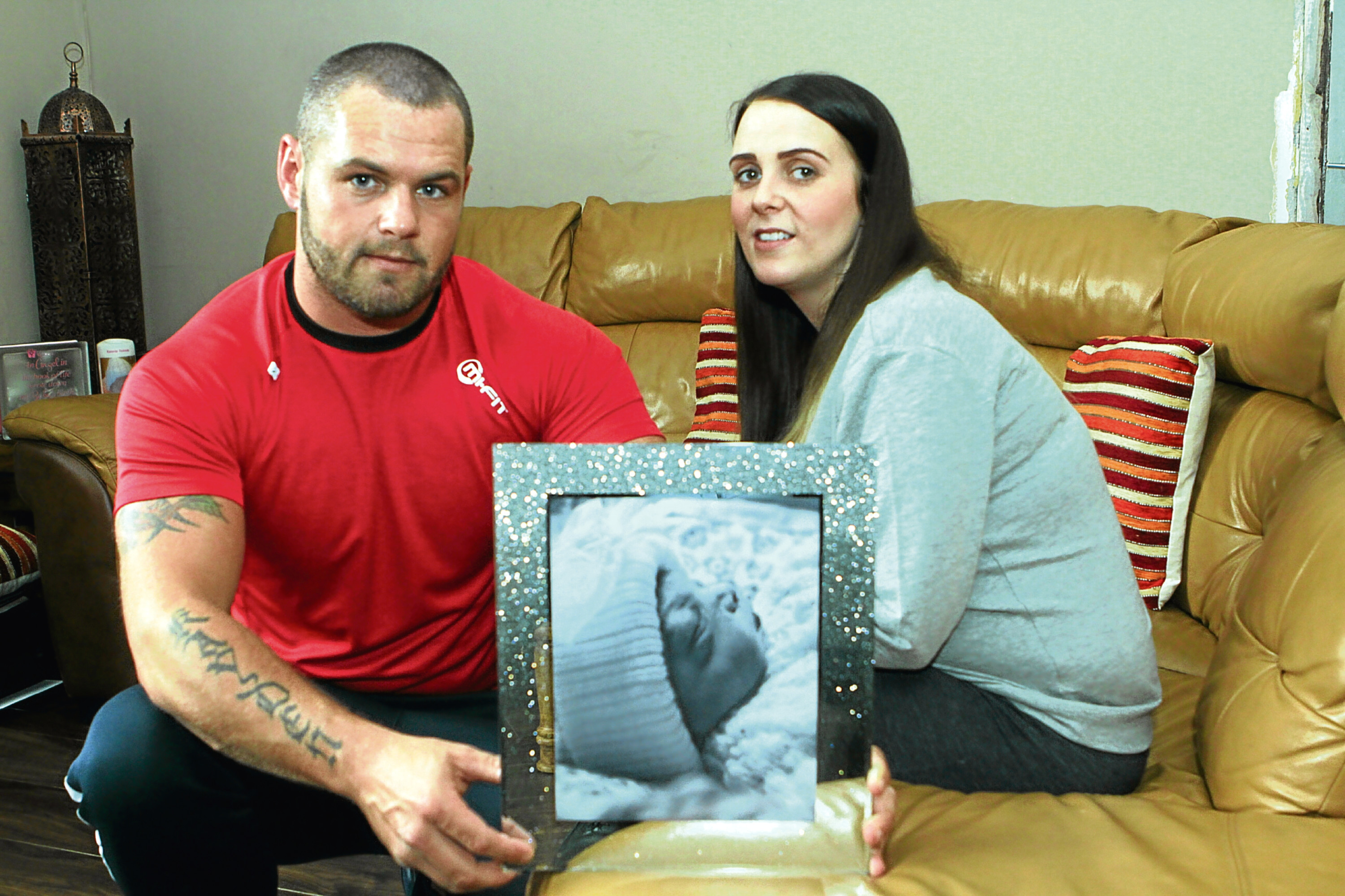 A Dundee couple whose daughter was stillborn are holding a charity auction to mark the anniversary of the tragedy.
Robyn Stevens and Brian Tolmie have decided to commemorate the passing of their daughter Konnie by raising funds for two charities which support families who suffer the loss of a child before, during or shortly after birth.
Robyn, 26, said: "The event is in memory of our baby girl Konnie who was stillborn on September 30 last year.
"We want to honour her memory and also help other families who have suffered this awful tragedy.
"Doing this charity work has helped us to turn what has happened into something positive which can help other people, and helped us to come to terms with the heartache we've been through."
The auction will be held at the Downfield Suite, Strathmartine Road, on September 16.
All the money raised will be split between the charities Remember My Baby and the Stillbirth and Neonatal Death Society (Sands).
Sands supports anyone affected by the death of a baby, as well as promoting research to reduce the loss of babies' lives.
Remember My Baby supplies professional photographers to parents who lose their baby before, during or shortly after birth.
The organisation highlights the importance of photographs as part of the healing process when parents lose a baby.
Robyn said: "Remember My Baby provided us with perfect images of our little angel for which we will be forever grateful.
"Sands offered so much support and also supplied Ninewells with a memory box we have which we will also cherish forever."
Brian added: "The pictures from Remember My Baby are amazing — we really treasure them. We'll always have them to remember Konnie.
"When your child is stillborn you don't get the first baby photos, or school photos or others of them growing up, so these ones are just so special."
To mark the anniversary of their daughter's passing, the couple — along with Konnie's brother Kayden, 8, — plan to release balloons in her memory.
Brian and Robyn are also preparing for the birth of their third child, who is due in eight weeks.
While extremely grateful for all donations of gifts so far, Robyn hopes other businesses in Dundee will be able to pledge something between now and September 16 for the auction, which starts at 7pm.
"It would just be great to raise as much as possible for such a worthwhile cause," she said.
"Nothing will bring Konnie back, but being able to help others who go through this means so much to us."
Anyone wishing to donate prizes to the auction, or to buy tickets for the event, can contact Robyn via email, robynstevens1@hotmail.co.uk.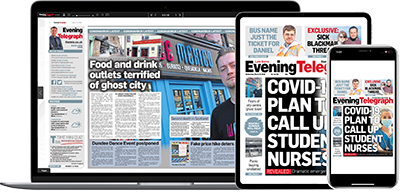 Help support quality local journalism … become a digital subscriber to the Evening Telegraph
Subscribe