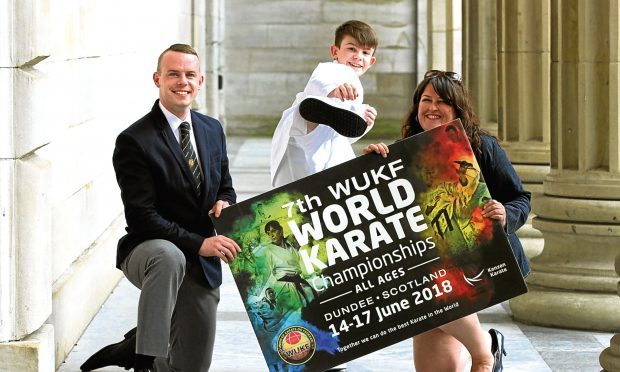 The countdown to a major sporting event which will see 4,000 people descend on Dundee next year has started.
The 7th World Union of Karate Federations (WUKF) World Karate Championships will begin 300 days from now, with athletes, coaches, officials and spectators expected to give the city a £9.7 million economic boost over the course of four days.
Preparations for the event are well under way, with Dundee Ice Arena and Camperdown Leisure Park set to be transformed to include a fanzone, with an international training camp erected in City Square.
Dundee-based Kanzen Karate Scotland is working with partners including Dundee City Council, Leisure and Culture Dundee, Dundee and Angus Convention Bureau and local businesses to make the event a success.
Officials and competitors gathered in Dundee to mark the countdown, as organisers revealed the themes for the event as "legacy" and "inclusion".
Roy O'Kane, host organiser and reigning Dundee Sports Coach of the Year, hopes the event will have a lasting impact right across the city.
He said: "The countdown is very much on with today marking 300 days until the start of the competition.
"Since Dundee was announced as the host city in March, the feedback from stakeholders, partners, businesses and Dundonians has been immense. People have been really excited by the prospect of an event of this size coming to the city.
"While we want to organise a successful competition, we are also really pleased to announce the themes of the event as legacy and inclusion.
"All sporting equipment including multiuse matted areas will be donated to local schools and sports groups after the event.
"We also plan to host a number of free training sessions in local schools with European and world champions during the week of the competition to inspire youngsters to take up karate.
"We are really excited that the event will also feature groups of disabled athletes from across the world, ensuring an inclusive event. Dundee is very much pulling out the stops to make this event happen for our city and it's very exciting."
Councillor Lynne Short, the local authority's convener of city development, said: "Dundee is really starting to showcase itself as a destination for major events.
"Attracting this number of visitors to our city is a positive thing and it's great that the World Union of Karate Federations has identified the potential of Dundee to host this competition."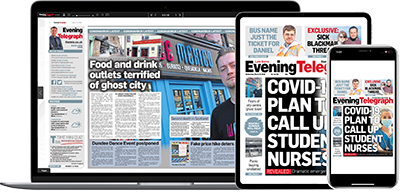 Help support quality local journalism … become a digital subscriber to the Evening Telegraph
Subscribe