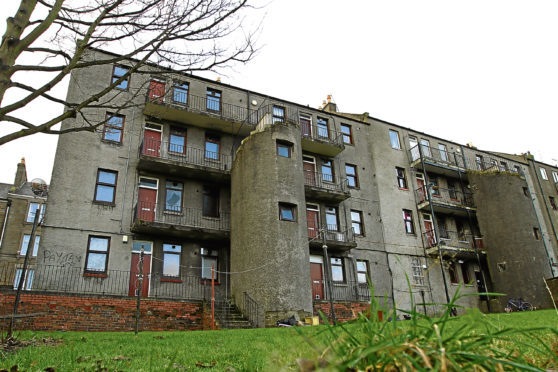 A council report recommending the demolition of 26 flats was "seriously misleading", it has been claimed.
Former housing convener Jimmy Black and West End Community Council leader Peter Menzies are calling for a rethink on plans to demolish a housing block to make way for affordable homes.
A report, submitted to the Neighbourhood Services committee in October, claimed that a majority of "residents" favoured demolition of the blocks at 219-245 Blackness Road.
However, a freedom of information request (FOI) has revealed that six private landlords who do not live there were counted as "residents".
Private tenants' views were not counted at all. Mr Black, who made the FOI request, said: "The report was simply wrong and gave the impression a large majority of the people who live in the blocks were happy to see them destroyed.
"Eight of the flats are privately rented, and we don't know what those tenants thought because their views were not considered.
"The FOI response shows that eight of the flats are privately rented.
"That means private landlords will walk away from their problems with £640,000 of council tax payers' money."
Eight people voted in favour of refurbishing the flats and 14 in favour of demolition — but of those 14, six were private landlords and three were owner occupiers.
The majority of council tenants favoured refurbishment.
Private tenant Emma Barry, 26, said: "Our opinions haven't been heard and it's like we're in limbo.
"The fact they've gone ahead and put this out without getting the views of private tenants is shocking."
Sam Hamilton, 25, said: "We're still pretty unsure as to what's happening and this doesn't help things."
Peter Menzies said: "We were not consulted about this decision and we should have been. These flats are part of the historic landscape of the city."
But West End councillor Fraser Macpherson, who voted in favour of the demolition, said: "I don't agree the council was misled with the results. All councillors were well informed about what the results included. However I am always willing to listen to others and have made arrangements with Jimmy Black to meet and discuss the information.
"We will be meeting along with senior council officials and I have also invited the ward councillors."
A Dundee City Council spokeswoman said: "The Neighbourhood Services committee took the decision to demolish the Blackness Road tenements on October 30."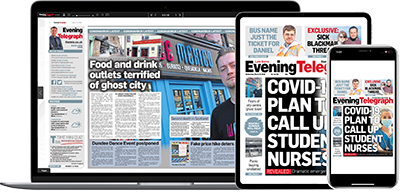 Help support quality local journalism … become a digital subscriber to the Evening Telegraph
Subscribe