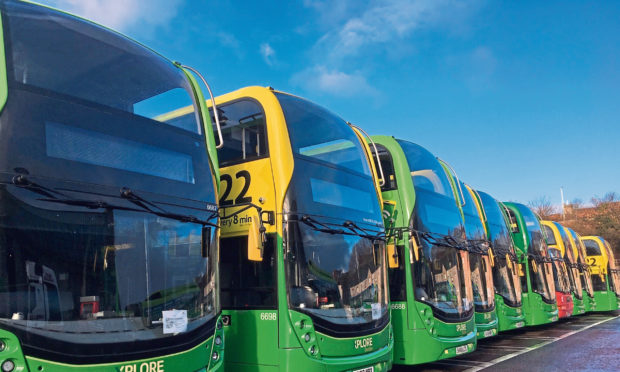 Elderly bus passengers have called for the reinstatement of 'vital' bus services in Dundee.
Due to a lack of passengers, most of Dundee's bus routes were dropped by both Stagecoach and Xplore during lockdown.
However, while most routes have since been brought back, Xplore's no.4 and no.23 routes, which connect Dryburgh, Lochee and Woodside to the city centre are still missing from the timetables.
Lena Wishart, 76, who lives in Perth Road, said: "A lot of people are not happy about the no.4 and the no.23 getting cut.
"I'm able bodied so it's not too much of an issue for me, but I've spoken to quite a few people who really miss those services.
"I think it's really important that we get these buses back for the people who need them."
A spokeswoman for Xplore Dundee said that although the transport firm was running a lot more buses than it during lockdown, it was still operating adapted timetables,
As a result routes 4 and 23 remain suspended.
"This is so that we can concentrate our resources on busier routes to support the physical distancing that is still required on all public transport," she said.
"One of our biggest challenges at the moment is to balance service levels with passenger demand, which is still fluctuating and unpredictable.
"At present we don't know when we will be able to make further changes to our timetables.
"This depends on a number of things, including the numbers of people using the bus, government support and pandemic restrictions – but we will do our best to keep customers in the loop with any changes in due course."
Meanwhile, West End councillor Fraser Macpherson said the loss of services would hit elderly residents the hardest and he had "major concerns".
He said: "I have spoken with many residents who miss the services that are currently not running.
"For example, the loss of no.4 adversely affects many older folk in the Magdalen Yard Road, Windsor Street and Roseangle areas as there is no other bus service there and, for many elderly residents, a steep uphill walk to Perth Road to the nearest bus services.
"One elderly resident in the area made what I felt was a very good suggestion of asking Xplore Dundee to temporarily do a minor re-routing of no.17 to cover the area.
"I will continue to pursue the issue of the lack of any bus service here and hope that it will be possible to restore no.4 in the near future – it is really vital for many elderly constituents."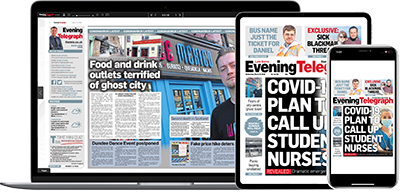 Help support quality local journalism … become a digital subscriber to the Evening Telegraph
Subscribe