The city council is to forge ahead with plans to centralise concierge services for Dundee's multis.
A spokesman for the local authority says that the new concierge unit will be based at the Dundee West Housing Office in Lochee and respond to incidents that are either called in or spotted on CCTV.
The unit is due to open in December, as originally proposed.
At present, caretakers work shifts until as late as 3am, monitoring entrances, reporting incidents and assisting residents as required.
The spokesman said: "A consultation process is currently under way.
"Following its completion, it is proposed that the new centre will open on schedule."
A community fight to retain caretakers at the multis started last month.
Hilltown and Lochee residents called on the council to reconsider plans to centralise the caretakers and create a "rapid response" team.
Lochee's Save Our High Street group, Phoenix Residents Group in Whorterbank and Dundee Pensioners' Forum petitioned fellow residents to back their fight against the proposals which they claimed would put safety at risk.
Jayne Kelly, of the Lochee group, said: "We will now be recommending that the council releases details of the consultation process and ask that it reaches out to all residents in a clear and discernible way.
"This should include open meetings, with invitations publicised in the press, to ensure all residents have an opportunity to participate before a final decision is made.
"We believe that proper, full and open consultation should be a standard part of the process where plans and planning initiatives will impact on a community.
"We hope that the installation of CCTV will be used to complement and assist the current concierge service, rather than replace it, making residents feel safer in their homes."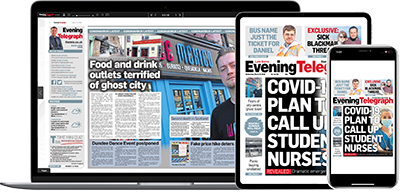 Help support quality local journalism … become a digital subscriber to the Evening Telegraph
Subscribe