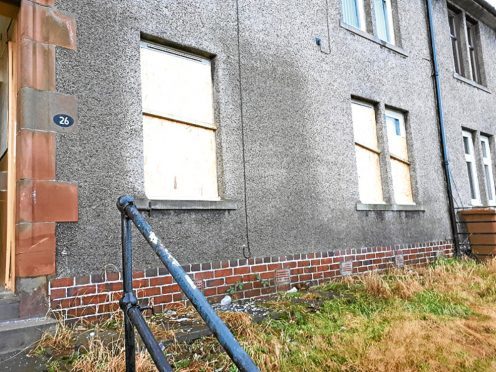 Council officials are to seal off a flat that was trashed during a party.
Action is being taken after the Tele reported on an incident involving bricks being thrown through the windows of a house on Barnes Avenue during an "out-of-control" party attended by more than 30 youths.
Residents told of their fear at the time of the incident.
Now, council officials have confirmed that action has been taken.
A Dundee City Council spokeswoman said the property was to be sealed off.
She said: "For security purposes we are installing temporary steel doors and windows on the property."
Residents have welcomed the move — saying that police were also now patrolling the area more.
One resident said the increased security had "improved" his family's life for the first time in a year. Emergency services were called to the property in Woodside after a number of residents reported seeing teenagers throwing bricks at a window.
There was also a fire inside the building.
Residents described seeing "more than 30 youths" descending on the street.
One man who lives there told the Tele he was "terrified".
He added: "There has been an issue with parties at that particular flat, but this was the worst I have seen.
"The noise was deafening.
"There were people in the flat, in the close and outside the flat, and there were people in the street too. It was completely out of control.
"I was terrified that it was going to escalate even more.
"Someone smashed all the windows.
"I didn't see it, but I heard bangs and what sounded like a brick sliding along the floor.
"When I looked out, there were at least 30 people there — they looked like young teenagers."
Another resident added: "There was glass being smashed, loud noise, a fire and the windows were put in.
"I couldn't believe what I was seeing.
"It is a quiet area and we haven't seen anything like that before."
Police Scotland launched an investigation following the disturbance.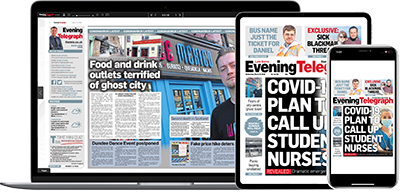 Help support quality local journalism … become a digital subscriber to the Evening Telegraph
For as little as £5.99 a month you can access all of our content, including Premium articles.
Subscribe