Dundee City Council is investigating the circumstances which led to a historic jute mill being demolished on Friday.
Bulldozers pulled down the crumbling building that was once occupied by William Halley and Sons, ending any hope of the historic factory being restored.
Site owner James Keiller Estates had been in talks with the council about removing the building's listed status in order to knock it down.
However, the building was demolished unexpectedly on Friday and the local authority is now investigating.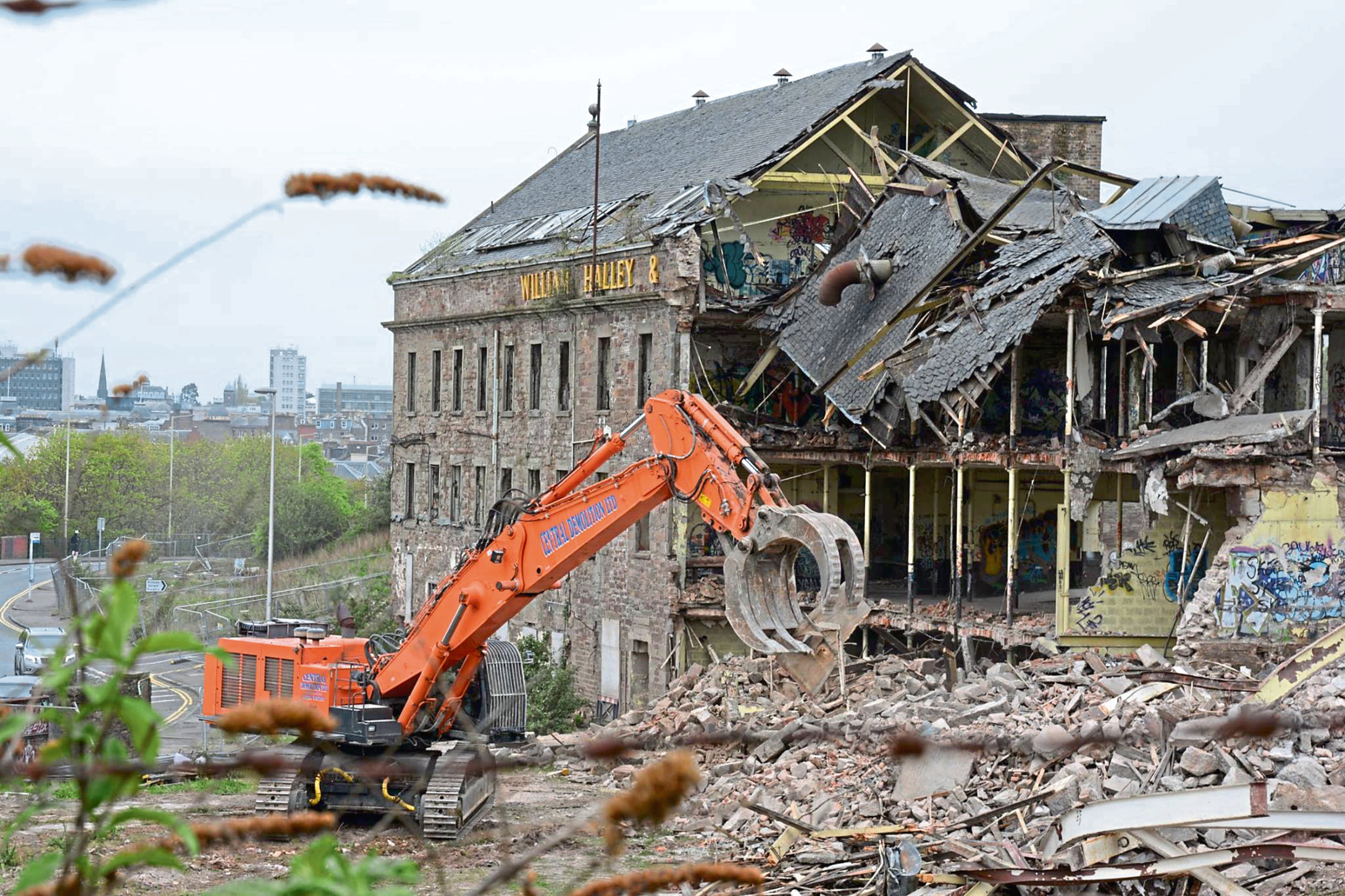 A spokesman for the council said: "The council has been made aware of the situation.
"We are investigating and will discuss this with the owners as soon as possible."
It was originally hoped the listed building could be restored, with plans having been drawn up to convert the mill into two blocks of flats.
Applications to transform the mill date back to 2004.
The most recent plans would have seen the building's crumbling facade renovated, including retention of the iconic gold lettering.
In March, the Tele revealed the mill could ultimately be knocked down as renovation plans were proving too costly.
Councillor Lynne Short, convener of city development, said at the time: "Because of the time it's stood it would cost a ton of money to renovate.
"From the perspective of a ward councillor, it's not the most inviting view welcoming you into the city."
Friday's demolition was a sad day for former Dundee weaver Jessie Potter, from Whitfield.
Jessie, 84, worked as a weaver in the mill in the 1960s and '70s. She said: "It's so sad to see the old mill being demolished. It really is the end of an era.
"I loved my time working in the mill. My mother had worked as a weaver in the mill before me.
"I drive past the mill from time to time and thought it would have been nice if it could have been preserved but I suppose it's a sign of the times."
The mill was founded by William Halley, a flax manufacturer who became part-owner of Wallace Craigie Works spinning mill, which was built in 1836.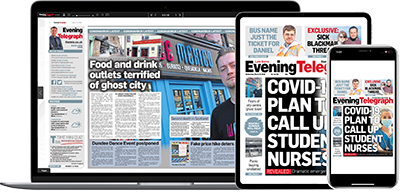 Help support quality local journalism … become a digital subscriber to the Evening Telegraph
Subscribe