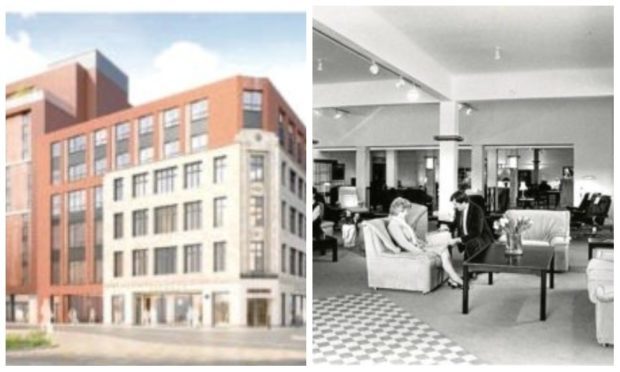 Dundee councillors will be asked next week to approve plans for a £20 million hotels development in the city centre.
Members of the council's planning committee will consider the proposals to turn the former Robertson's furniture shop in Barrack Street into two hotels and a restaurant.
A report to go before the committee states the scheme is in accordance with the local development plan.
It adds: "The proposal seeks permission for the development of two hotels and a licensed restaurant on the site of Willison House.
"The proposal involves the demolition of the main buildings forming the B-listed Willison House with the art deco facades to be retained, repaired and refurbished and incorporated into the redevelopment of the site.
"A proposed six-storey hotel block with 115 beds will be set back from the retained tiled facade and to the west of this, a separate six-storey hotel building with 100 beds is proposed.
"A ground-floor restaurant is also proposed as part of the development."
The report said that two letters of objection have been received — from the City Centre and Harbour Community Council and Dundee Civic Trust.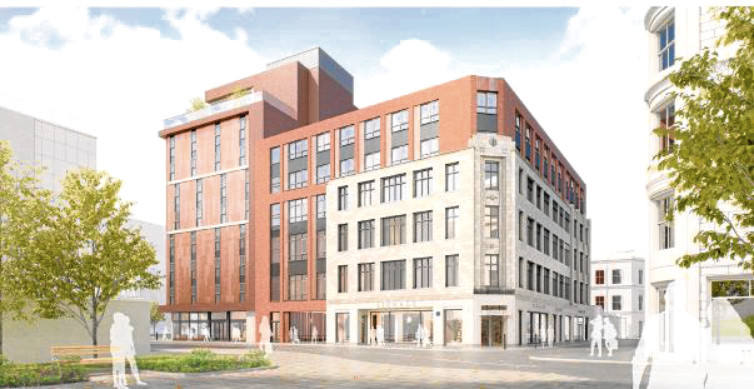 These raised concerns about the impact on the surrounding road network and car parking, and the proposed restoration of the facade and the development's potential adverse impact on the central Waterfront.
The application, from Glasgow-based architects McNally Associates, claims that the redevelopment would bring significant benefits to Dundee.
New images included in the report show how the redeveloped Robertson's site would look.
The report stated: "With very few empty lots within the city centre, developing this site, which has a construction value of about £20m, has the potential to provide work for two years for local firms.
"The mixed use of buildings will also provide a number of facilities management job opportunities in a variety of employment sectors.
"With an increased number of hotel guests, positive activity and associated spending will be brought to the area by way of support to local businesses, and also by providing high-quality purpose-built hotels in the city centre.
"The proposed restaurant will independently support the hotels, as well as providing a restaurant facility for the general public."
The application is recommended for approval subject to conditions.
Robertson's closed in 2011 after trading for more than 100 years.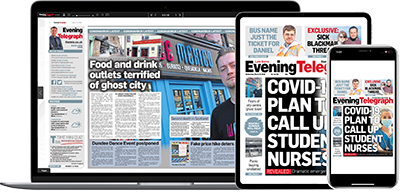 Help support quality local journalism … become a digital subscriber to the Evening Telegraph
Subscribe