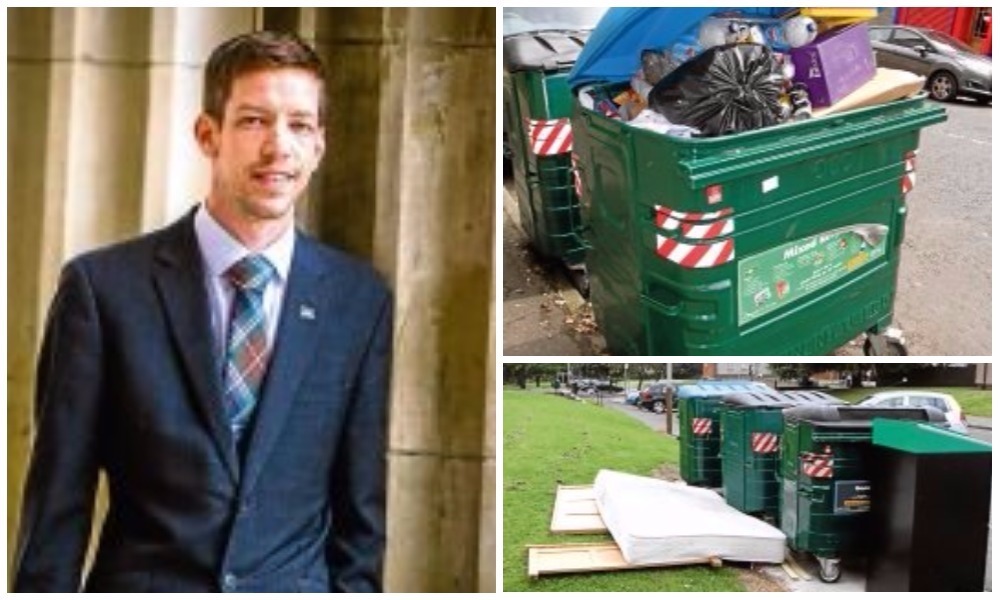 As council leader, John Alexander is the man behind some of the most important aspects of Dundee life including education, transport and the public purse.
But to many, it may seem like there's been just one issue on the agenda since he took on the reins — bins.
In an exclusive interview with the Tele, he said there would be no reversal of the controversial roll out — despite complaints of overflowing refuse and missed collections.
And he reassured residents that Dundee will not become a "rat-infested" city — with the possibility of more collections if needed.
Councillor Alexander took responsibility for the current bins crisis while promising that the council was working "every hour of every day" to resolve the issue.
He said: "The council should have got it right first time and mistakes have been made, but they will be sorted.
"Yes, this has been a big issue that has affected thousands of people across the city.
"But I don't believe we should be judged solely on that at the start of this administration.
"We are working hard to fix this — we are not going to end up a rat-infested city.
"I am not shying away from the fact that we have got this wrong. I take personal responsibility and the council takes responsibility for what's gone wrong.
"Several factors came into play, including late delivery to the council of bins and the fact this latest phase has been rolled out in areas where there are very many flatted properties which have made collections particularly difficult.
"But I am not making excuses. We got it wrong and we will make it right. We are constantly looking at ways to improve the situation and if we discover we need to introduce more bin collections then that is what we will do."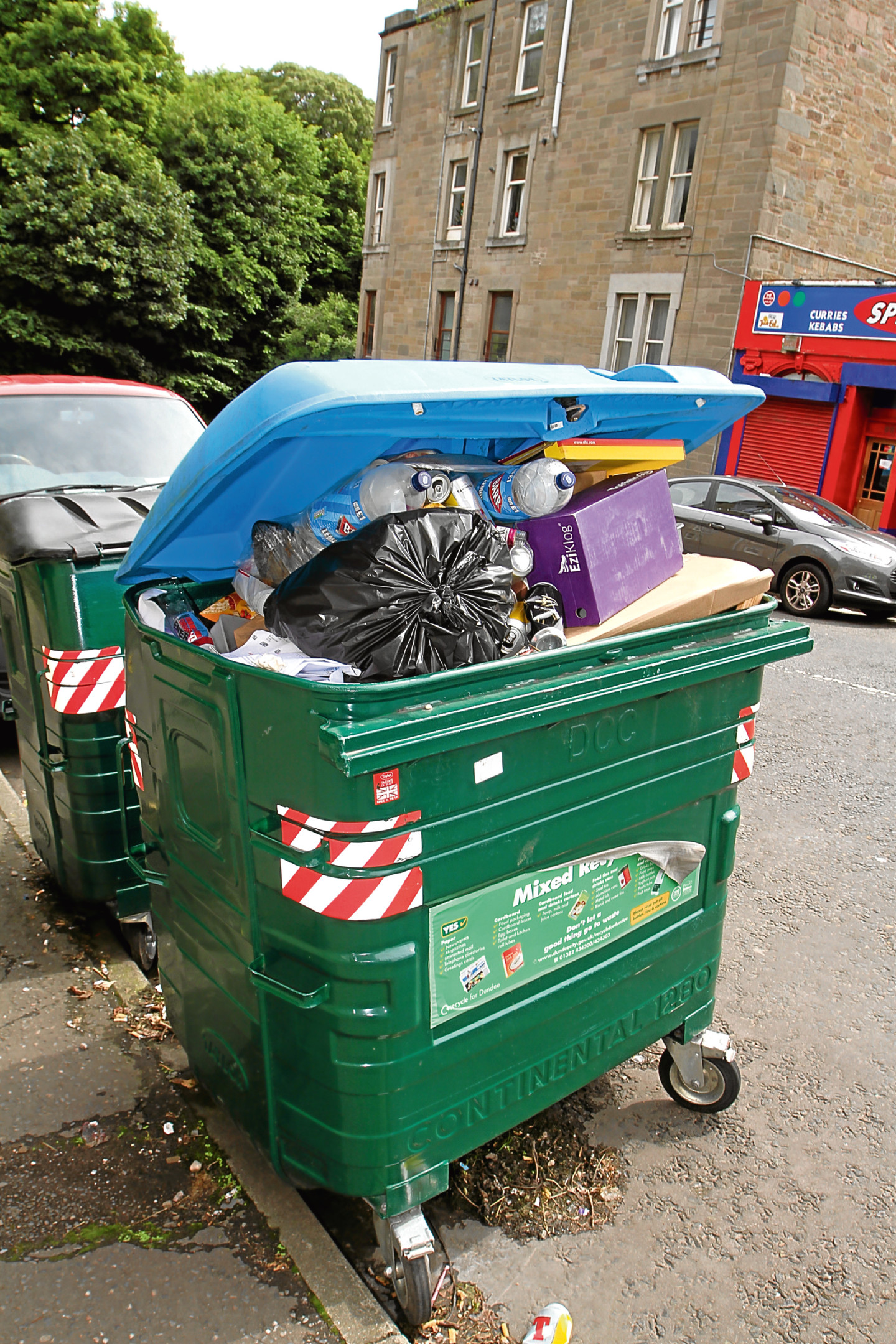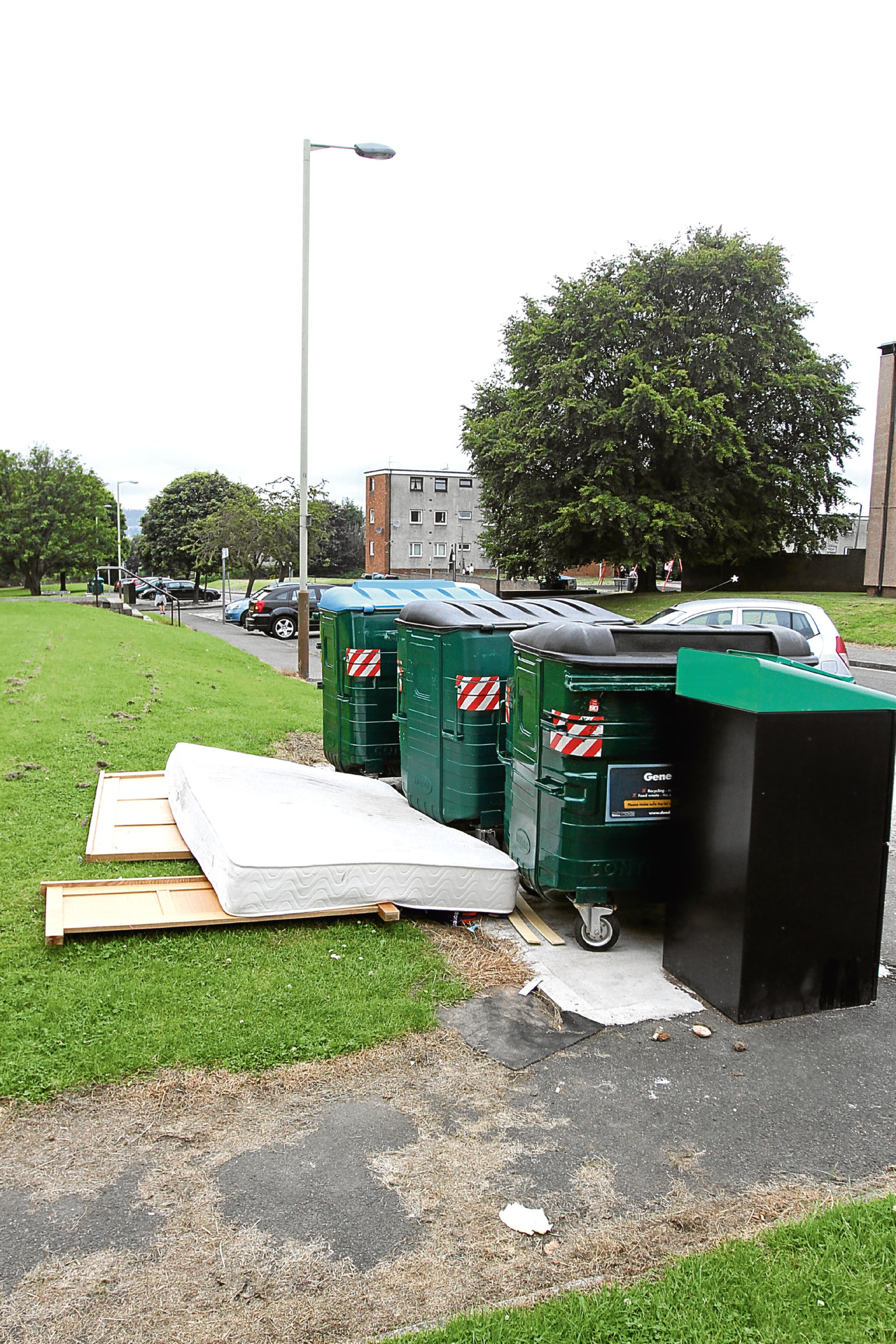 Mr Alexander, the SNP's councillor for Strathmartine, was elected as administration leader following the local authority elections in May.
He is the youngest city councillor and was previously convener of the neighbourhood services committee and was the Young People's champion for the city.
He said away from the issues with the bins, the council is making great strides — with work going on to improve education, secure jobs and achieve key priorities in the Tay Cities Deal.
Mr Alexander also said the council is fighting to ensure Dundee becomes European Capital of Culture 2023.
He said: "In education I am determined to improve attainment and outcomes for our children. A further £5.6 million is being ploughed into education in Dundee and I will ensure that every penny is used to increase the life chances of our young people.
"We're working with Dundee and Angus College to develop the skills academy and we're already making headway.
"I hope that the bins situation doesn't overshadow all the other great work that is currently going on. Since I took office I have had dozens of meetings with people as I look towards the next five years.
"There is work taking place right now that will reap benefits in the future."
Mr Alexander said he was also working with key local businesses to bring jobs to the city. "We have a clear strategy for improving employment in Dundee, particularly on the back of recent job losses.
"A lot of work is currently going on to develop decommissioning in Dundee which hopefully will be one of our biggest employers in coming years — a lot more work is to be coming to the city's port."