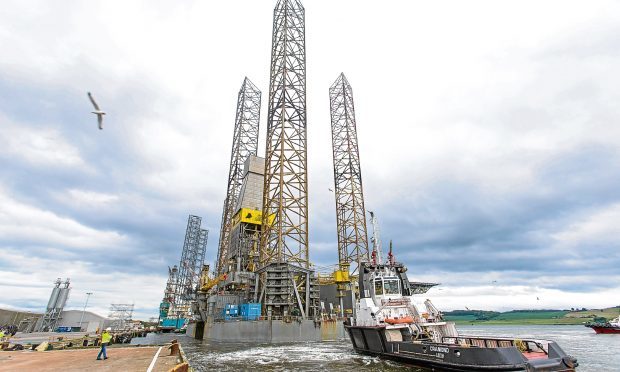 Dundee City Council leader John Alexander says decommissioning could have the effect on the city that oil and gas has had on Aberdeen.
With the announcement that Aberdeen-based Well-Safe Solutions has chosen to locate its onshore marine port base in Dundee, the city is rapidly establishing itself as a North Sea decommissioning hub.
The company's acquisition of the large site at the Port of Dundee could directly create more than 100 jobs.
Mr Alexander cited Dundee's "favourable location" in central Scotland and cheaper property rates than north-east neighbours Aberdeen and said he was hopeful Well-Safe's move would have "a snowball effect" which would see more companies eyeing up the Port of Dundee for the lucrative work.
He said: "Aberdeen has been known as the oil capital of Europe — I'm confident Dundee can be the decommissioning capital of Europe. We're in a really favourable location — with around 90% of the population of Scotland less than an hour-and-a-half away.
"During the 1970s and 1980s, we were overlooked in terms of the oil boom. We always really just seemed to see the crumbs from the industry .
"We want to be to decommissioning what Aberdeen has been to oil and gas. We have a young, skilled workforce and infrastructure to do this.
"The city is historically a manufacturing one. With Well-Safe investing, I think this will have a snowball effect. Other companies will see that Dundee has been eyed-up as a prime location for these contracts."
Well-Safe announced at yesterday's Offshore Decommissioning Conference in St Andrews that the firm had secured two acres of quayside facilities for a £200 million investment to grow its workforce to 400 in the next three years with a "large part" of these jobs in Dundee.
Mr Alexander noted that the work, which he expects could take two to three years to arrive due to the complex nature of the contracts, will be complemented by the V&A Museum of Design opening and at least 750 jobs being created in the city's new devolved social security agency headquarters.
He added: "As well as direct employment in the sector, you'll see indirect benefits to our economy.
"And we're looking at exporting our talent as well. If Dundee becomes the industry leader in decommissioning, you'll see people from the city working in the sector as it expands across the world.
"It's Dundee's time to finally fully reap the rewards from the oil and gas industry."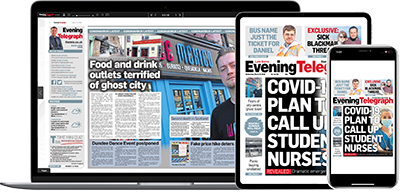 Help support quality local journalism … become a digital subscriber to the Evening Telegraph
Subscribe