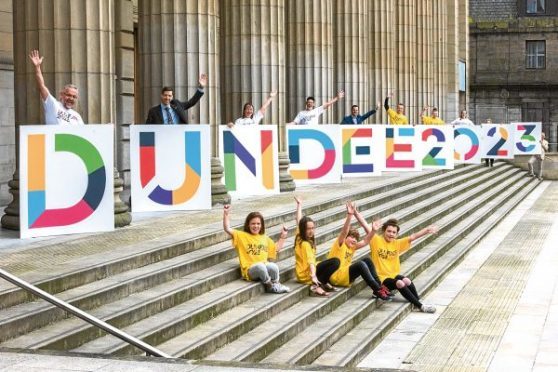 The leader of Dundee City Council has reached out to local authority bosses across Scotland in his quest to rally support for Dundee's city of culture bid.
The city's attempt to become the European Capital of Culture 2023 has gathered interest nationwide following its official launch earlier this month.
In addition to the launch of the official website and social media outlets, the 2023 bid now has an official song prodjuced by Gary Clark.
Council leader John Alexander said: "The campaign to ensure that Dundee comes out on top in the European City of Culture competition has shifted up a gear. I have written to every council leader to seek their public support for our bid.
"I've also sent a copy of our fantastic poster to provide an opportunity for our modern-day politicians to bag a selfie with the 2023 logo."
Mr Alexander feels that a successful bid offers much more than just a one-off benefit and could have a long-lasting, positive impact for Dundee's citizens.
He said: "We are absolutely committed to working with our fantastic array of partners to deliver a really fantastic programme of events. Organisations and individuals all have a part to play and the public's ideas will help shape our events.
"Getting the city of culture accolade has the potential to create 1,600 jobs, bring in an extra £128 million to the local economy and increase tourism by 50% in the year and 17% in the long term. This means real jobs and investment which benefits everyone in Dundee.
"Our bid covers the rich tapestry of this city: art, music, dance, performing arts, sport and the creative industries. It's not just about 'traditional' culture but very much about showcasing the very best of the city's creative talents."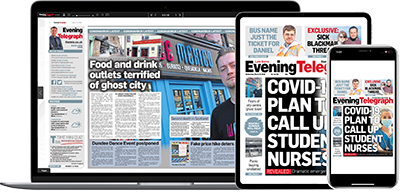 Help support quality local journalism … become a digital subscriber to the Evening Telegraph
Subscribe