Another 415 homes in Dundee could be given external wall insulation by the city council.
Members of the council's neighbourhood services committee will be asked today to agree to spending more than £3.2 million on external wall insulation in the city during the coming year.
A report by Elaine Zwirlein, the council's director of neighbourhood services, said that she was seeking approval for the external wall insulation as part of the latest phase of the council's home energy efficiency programme.
Ms Zwirlein said: "This phase of the project comprises 415 properties of mixed tenure.
"There are 283 council tenants and 132 private properties."
A total of £1,556,580 will be spent on 208 properties in Broughty Ferry.
Another £1,678,761 is to be spent on a further 207 properties at Craigiebank.
Ms Zwirlein added: "The executive director of corporate services has confirmed that a contribution of £2,193,981 is available in 2018-19 within the allowances for energy efficiency within the capital plan 2018-23.
"The balance will be met through the energy company obligation and home energy efficiency programme."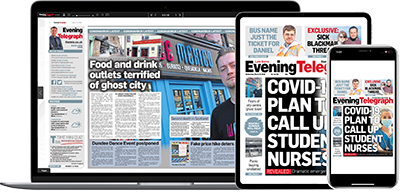 Help support quality local journalism … become a digital subscriber to the Evening Telegraph
For as little as £5.99 a month you can access all of our content, including Premium articles.
Subscribe