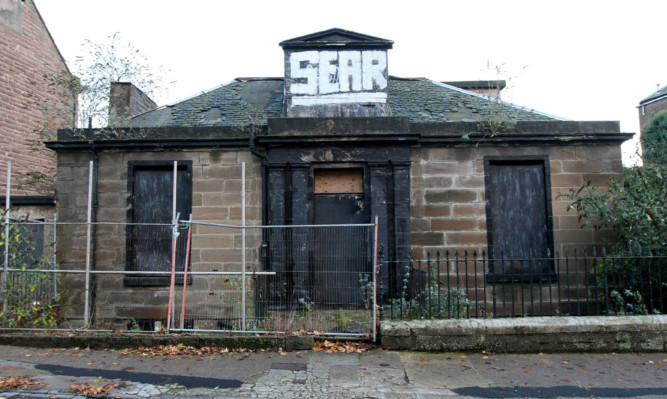 The long-running saga over the future of a former guest house gutted by fire 11 years ago could finally be coming to an end.
The dishevelled building at 28 Roseangle in the West End has lain empty since 2005 when a fire ripped through it.
Plans were made to turn it into a hotel, but they have never come to fruition and it has remained a blot on the landscape.
But Dundee City Council has finally lost patience with the owner of the building and has issued a Compulsory Purchase Order (CPO) which means they could take control of the building for a fee.
In November 2014, owner John Cape, of Newport, was told to make urgent repairs to the category C-listed building otherwise the council would buy it.
In September last year, plans for a two-storey extension to the hotel were denied by the Scottish Government.
It is understood that the CPO has now been approved by the Scottish Government and Dundee City Council is in the process of taking control of it.
Negotiations are believed to be under way between the council and the owner to agree a fee between the two parties for the purchase.
Peter Menzies, chairman of the West End Community Council, said it was "ridiculous" it had taken this long for the council to take action.
He said: "It is regrettable it's taken this long for the council to issue a compulsory purchase order.
"One of the community councillors has been working on this for three years — it's ridiculous it has taken this long.
"I liked the plans that were drawn up for it — I thought it looked good.
"Ultimately, he (the owner) never did anything about it and it was like that for years.
"I don't really care too much about what happens to it, as long as it gets done up."
Mr Cape could not be reached for comment.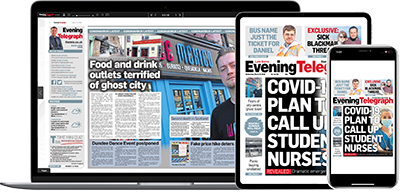 Help support quality local journalism … become a digital subscriber to the Evening Telegraph
Subscribe