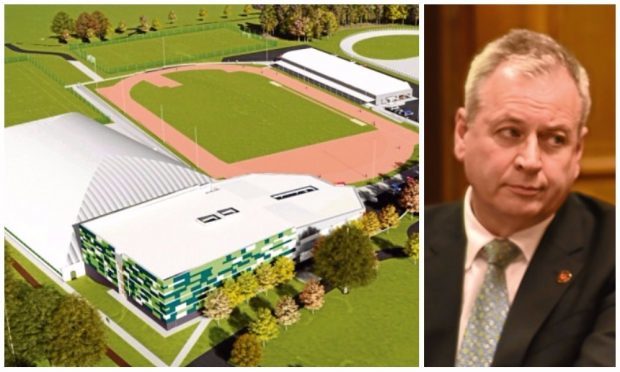 Revised plans for Dundee's controversial multimillion-pound sports complex have been recommended for approval.
Plans for the £21 million Caird Park Regional Performance Centre for Sport were first floated in 2013 and construction work started last year.
But the proposals went back to the drawing board after Dundee FC dropped out.
Now members of the council's development management committee are being asked to approve the revised proposals for the performance centre.
A report by chief executive David Martin, set to go before the city council on Monday, states: "The proposal satisfies the requirements of the development plan. There are no material considerations that would justify refusal of planning permission. Therefore, it is recommended that planning permission be granted subject to conditions."
Councillors will learn on Monday that there have been 18 letters of objection and 37 letters of support for the plans with Mr Martin's report adding: "Concerns have been raised in relation to lack of footpath provision and a safer crossing over the Kingsway.
"Issues in relation to the removal of greenspace and public accessibility were also raised.
"Concerns have also been put forward with regard to potential impact on wildlife, and the removal of trees."
Deputations are to be heard at the meeting from objectors to the proposals.
Sports including badminton, basketball, netball, rugby and volleyball will be provided for in the new building while athletics, golf and track cycling are part of the wider campus.
It was announced at the end of last year that, following months of revisions, planners believed they were able to work around the football club's withdrawal and have also been able to address existing concerns with the proposals, which included encroaching on green space.
The biggest change to the plans sees most of the proposed facilities relocate from the north of the site's existing running track to the south, bordering on the Kingsway.
These facilities include two 3G pitches — one indoor and one floodlit outdoor — a grass pitch and the main sports hub building.
Both 3G pitches will be built to what the planners call "Fifa quality".
In addition, the outdoor pitch will be capable of hosting rugby games to international standards.
The space to the south was reserved for Dundee FC training facilities but with the club no longer involved, planners have relocated facilities away from Mains Castle.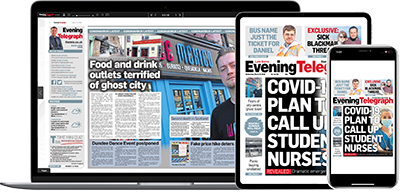 Help support quality local journalism … become a digital subscriber to the Evening Telegraph
Subscribe