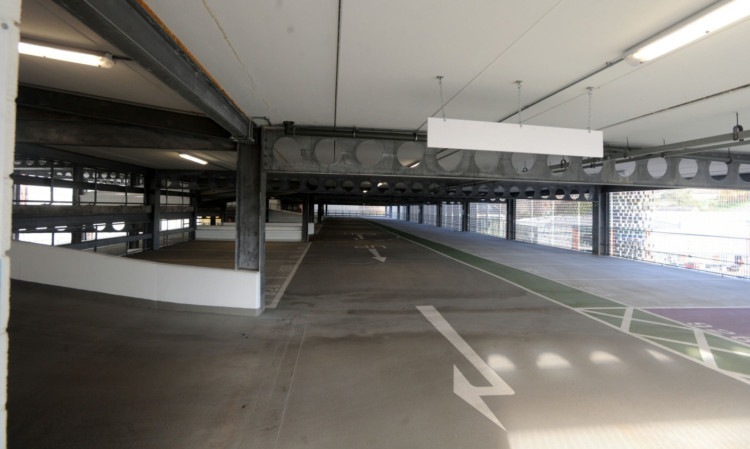 Parking charges could rise, burial costs may go up and the price of special waste collections is set to increase as Dundee City Council bids to slash its spending by a staggering £12 million.
Dundee City Council is proposing a series of fee hikes for 2017/18, with the cost of hiring sporting facilities and using care services in Dundee also set to go up.
Documents seen by the Tele show that drivers will bear the brunt of the changes, if they're approved, with almost every car park set to become more expensive to use.
That includes a planned new car park at the under-construction railway station, where motorists will be charged £2.60 for up to one hour's use.
Critics have hit out at the price hikes, which come just a year after similar rises were brought in.
The council's variable stay car parks, such as the Olympia and Gellatly Street, along with Greenmarket, will see costs rise by between 10p and 20p, depending on the length of stay — a 5% rise in some cases.
SURVEY: Dundee City Council says it must cut £12m. What do you think it should do?
Costs will also rise at long-stay car parks, where the cost of parking for between four and 10 hours will go from £8 to £8.20.
Monthly tickets here will rise from £90 to £92. All three of Broughty Ferry's car parks will see rises of 10p.
On-street car parking will also be hit by the price hikes, which are proposed as part of the local authority's 2017/18 budget. A stay lasting up to 20 minutes on streets in the city centre will go up from £1 to £1.10 — a 10% rise — with 10p rises for other lengths of stay.
Costs for parking on Perth Road, Dudhope Street, Dudhope Crescent/Road, Barrack Road, South Victoria Road, Hilltown and Shore Terrace will all rise by 10p per stay.
Permits for residents in the city centre will now cost £79, instead of £77, with a permit in the Ferry rising by £1 to £56 and a rise from £5.50 to £7 for Menzieshill.
West End community council leader Peter Menzies previously spoke of residents being "under attack" over parking prices. He described the latest increases as "lunacy". He said: "It is ridiculous — people already don't use these car parks. We have car parks that are operating at 38% occupancy rates.
"Do they not understand that if they put the price down, more people will use them and then they will make more money? The West End Community Council doesn't feel like the council is representing the views of residents in the area or the city centre, or visitors to the city."
Sandro Paladini, secretary of Broughty Ferry Traders' Association, said: "It strikes us as being distinctly unhelpful that the council should choose to implement a car parking charge rise in the area so soon after the last one.
"It is accepted that it is beneficial to encourage car users to utilise the city's car parks rather than continuing to encourage congestion by people parking in the street. This move seems to be counterproductive to that.
"We would ask that the council reconsiders these proposals which would further drive the public to using out-of-town retail parks."
Councillor Willie Sawers, Dundee City Council's finance spokesman, said: "The review of charges brings forward modest increases in the costs of a range of services provided by the city council.
"Once again the SNP administration is proposing no increase in the cost of school meals to assist families across the city."
Everyday family costs
Changes to basic family costs will vary when the council's new charges come into force next year.
Perhaps the best news for people with children is that school meal charges will be frozen once again.
That means it will still cost £2 for meals in primary schools, £2.05 in secondaries and £3.25 for adults. Kids' instrument hire also remains static.
However, the cost of pre-school education is set to rise. The council plans to charge £64 for full-time places per week compared to £62.75.
Other linked costs will also go up, such as holiday cover — which will rise from £129 to £131.60.
And places at the council's young persons unit or children's unit will rise by between £3 and £4.
For those with family members who require respite, the flat rate for a single person goes from £33.70 to £34.35. For couples, that rate rises by £1 to £52.10. Meal charges will go up by 10p, as will a series of non-residential car charges such as housework, shopping and laundry services.
But in sheltered housing schemes, there will be a standardised charge for housing support, meaning rises for some and drops in cost for others.
Meanwhile, people who need the council to collect items of rubbish from outside their homes will have to fork out £5 more per uplift — with the cost rising to £23 for 2017/18.
The council's pest control services are also going up in price. A call-out during normal working hours will rise substantially, from £75 to £80, and even more outwith these times — from £118 to £126.
And a variety of burial ground costs will also be hiked, some by more than £10.
Dundee City Council should cut back on major projects and staffing, say Tele readers
Use of council facilities
The cost of hiring council facilities is set to rise across several areas.
For example, room hire in primary and secondary schools will go up — with hikes of around 50 to 55p for non-commercial hire and almost £1 for commercial purposes.
When it comes to rent for equipment at Caird Park stadium, there are also price rises.
The council will charge £1,632 for the hire of a large stage for commercial purposes compared to £1,600 currently.
The let of the stadium will also increase by £1 to £49 per hour, although individual session costs will remain the same.
Those looking to hold events like weddings or other ceremonies, using council facilities, are also set to face more costs, although use of the registrars' office stays the same.
Events at Baxter Park's main pavilion, or other similar venues, will go from £163 to £166 Monday to Friday, and from £190 to £194 on Saturdays. Sunday or public holiday hire will rise by £4 to £206.
Similarly, ceremonies followed by small receptions afterwards will also be more expensive.
Baxter Park pavilion can also be hired for other purposes but this will also cost more — with most prices rising by £1. And other facilities such as Lochee Park pavilion, Castle Green Leisure Centre and Duntrune Community Garden Conservatory will have higher costs for hire — although the rises are limited to between 20p and 45p.
Meanwhile, the cost of hiring 11-a-side pitches at Dawson Park stays the same — but other parks and pitches will cost slightly more per booking — in most cases, 50p.
SURVEY: Dundee City Council says it must cut £12m. What do you think it should do?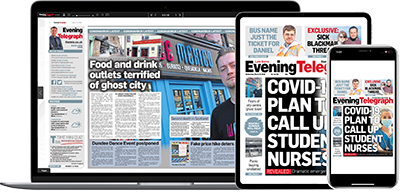 Help support quality local journalism … become a digital subscriber to the Evening Telegraph
Subscribe