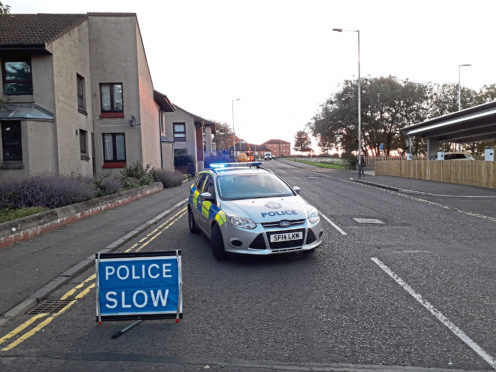 A man has been arrested after a vehicle collided with a lamp-post in the city centre early yesterday.
Princes Street, between Albert Street and Blackscroft, was partially closed by police after the car struck the lamp-post just after 5am.
Police erected a cordon which meant traffic was unable to turn left on to Princes Street from Crescent Street.
Pearl Christie, who lives locally, said: "I just heard a bang this morning.
"However, I didn't know what it was. It was very early.
"During the high winds the other day the bins were blowing about and I wondered if the same thing was happening."
Ms Christie said she noticed a Tayside Contracts van parked at her back door yesterday morning, adding: "I thought they were putting up a new lamp-post."
One commuter who was on her way to work on the Xplore 22 said: "I was on the bus when it was diverted away from Princes Street towards the Seagate.
"I was surprised as I wasn't aware of any roadworks having been planned.
"I couldn't quite see what was going on but everyone on the bus seemed to be pretty confused.
"I hope no one was injured in the incident."
Tayside Contracts were on the scene around 7am.
It is understood they were called out after the lamp-post was deemed to be unsafe.
A statement from Police Scotland said: "Officers attended in Princes Street around 5.15am in response to a traffic collision involving a car and a lamp-post.
"The road was closed for a time to allow the area to be made safe.
"A man has been arrested in connection with the incident and inquiries are ongoing."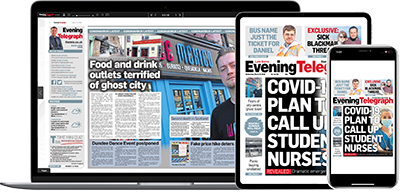 Help support quality local journalism … become a digital subscriber to the Evening Telegraph
For as little as £5.99 a month you can access all of our content, including Premium articles.
Subscribe