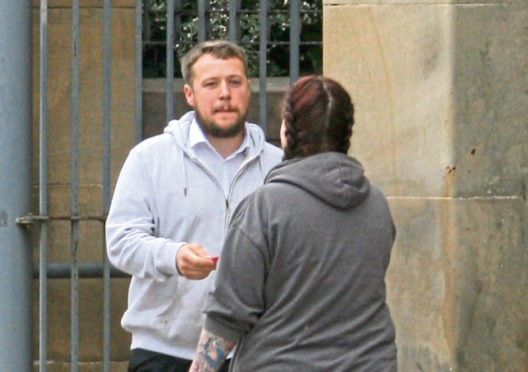 A bookies worker in Dundee and Forfar has admitted a gambling scam which netted him more than £40,000.
Gavin Thomson found a glitch in Coral's computer system that allowed him to place bets after events had finished.
He gave friends and punters cash to go into branches in Dundee and Forfar to put on coupons on sporting events that he knew the results to – guaranteeing him a winner.
Thomson committed the fraud between October 2015 and January 2016.
Dundee Sheriff Court heard on Tuesday that Thomson was raking in up to £1,000 per shift by running the con.
Fiscal depute Saima Rasheed said Thomson was a manager's assistant at the Forfar and Dundee Coral branches when he carried out the scam.
She said: "In the summer of 2015 the accused learned that a glitch in the system enabled him to allow late bets placed by customers.
"He began to ask customers and friends to place bets in the Dundee and Forfar stores on his behalf and he would provide them with stake money.
"In January 2016 a regional risk assessor with Coral carried out an audit of payout made at the Forfar branch.
"It was discovered there was a problem with the computer system which allowed bets to be retrospectively placed for events that had passed, by changing the sport type when inputting the bet on to the system.
"The assessor discovered 64 bets placed after the events took place that had been processed by the accused in Forfar. The total loss at this branch was £17,500.
"The assessor ascertained he also worked at Dundee and discovered 55 bets placed after the events took place that had been processed by the accused in Dundee.
The total loss in this branch amounted to £22,800."
Thomson, 27, of Viewmount, Forfar, later told police during an interview that he'd been going through a bad period of gambling and found it an easy way to get money back.
He spent the money he gained in gambling machines and casinos.
Defence solicitor Sarah Russo said the dad-of-one was a "genuine first offender" Sheriff Alastair Carmichael deferred sentence until September for social work background reports and released Thomson on bail meantime.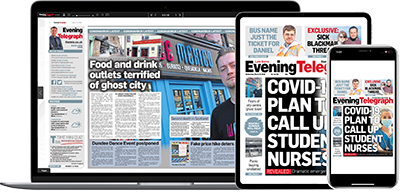 Help support quality local journalism … become a digital subscriber to the Evening Telegraph
Subscribe