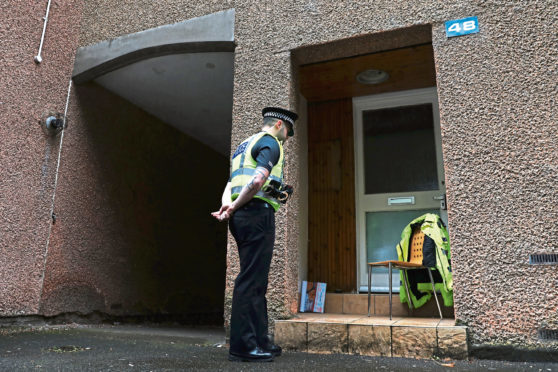 Two men have been charged after an alleged cannabis farm was discovered at a house.
Residents on Ladywell Avenue reported that there had been a large police presence on the street since Thursday.
Yesterday, a police officer was standing guard outside a property there.
One resident said an officer had been stationed outside the door "24/7".
Forensics officers are also said to have been spotted in the area.
A spokeswoman for Police Scotland said: "Police Scotland can confirm that two men, aged 55 and 30, were charged in connection with drugs offences after a cannabis cultivation was found at an address in Ladywell Avenue.
"The men have appeared at Dundee Sheriff Court and have been remanded in custody."
Ladywell Avenue resident Elizabeth Kenny, 62, said: "The officers have been here over the past few days.
"I saw two cars come up on Thursday.
"I haven't seen any forensics people or anything like that though.
"This is a quiet area and we never really get any trouble.
"I was going to get some money this morning and I saw a policeman outside the house.
"Obviously whatever has happened must be quite serious if they've got somebody outside guarding it.
"It's really quite unusual to see something like that in this street."
Fellow resident Sansur Rahman said he was also aware of a police presence on the street – which had left many people wondering what had been going on.
The 56-year-old said: "I didn't actually see too many police cars but my wife said there had been police here on Saturday but I didn't know too much else.
"It's really very quiet here most of the time so it is quite a surprise but as long as the police are doing their job."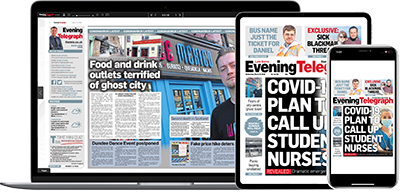 Help support quality local journalism … become a digital subscriber to the Evening Telegraph
For as little as £5.99 a month you can access all of our content, including Premium articles.
Subscribe