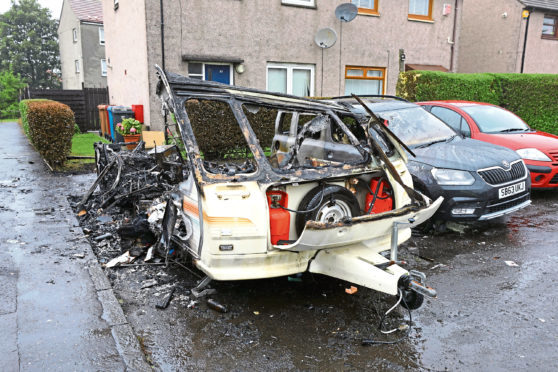 Police have launched an investigation into a deliberate fire which gutted a caravan.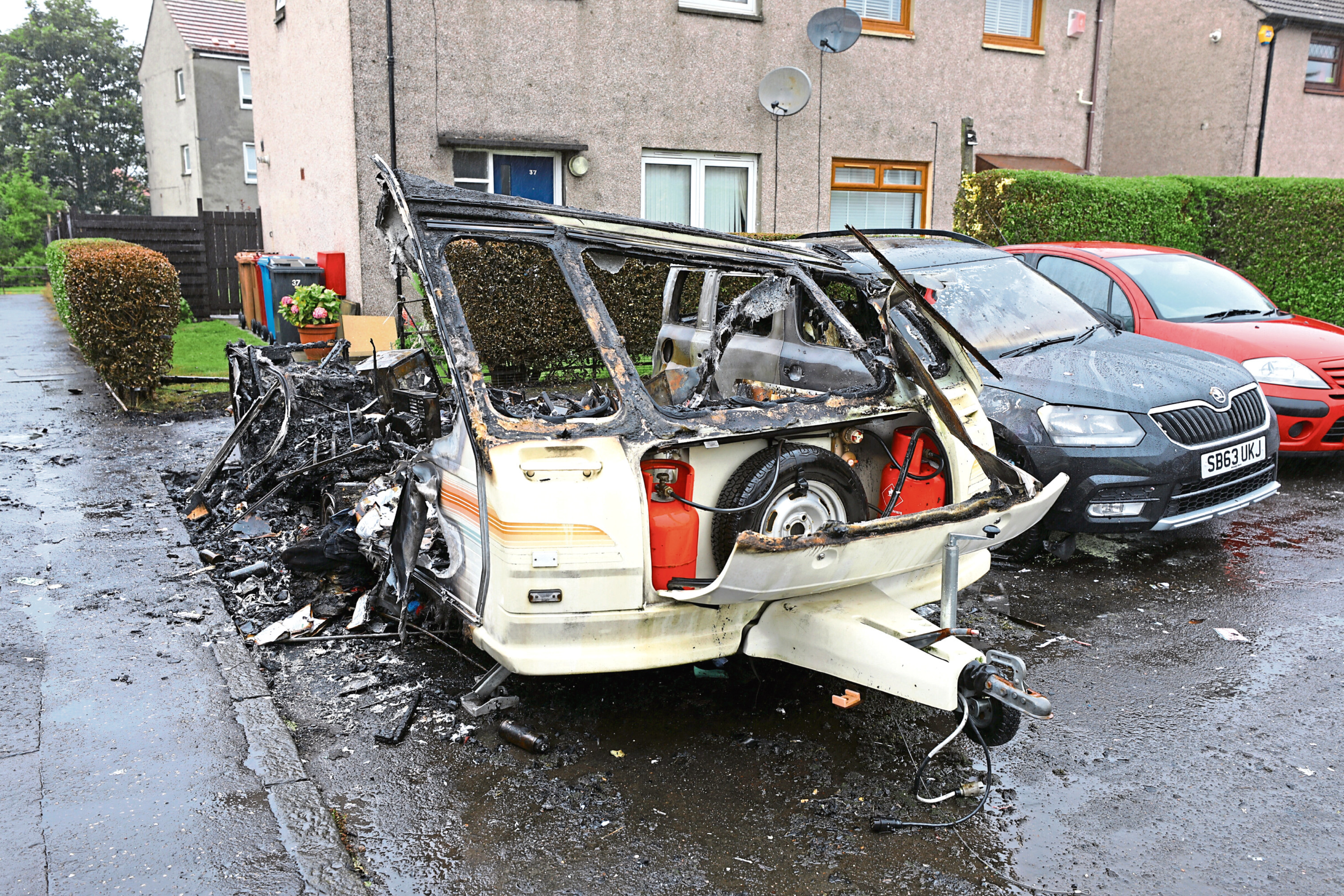 Fire crews were called to the blaze at Buttars Place, Charleston, at 2.30am Sunday.
Jacqueline Johnson, 46, who owns the caravan, said she and her fiance Ronald Dignan had been talking in their house when they heard a bang.
They looked out and saw the caravan was in flames.
She said: "When I realised the caravan was on fire, I knew we had to get the two gas canisters out.
"If they had exploded I dread to think what would have happened – it was absolutely terrifying.
"The fire brigade and police arrived very quickly.
"The police came and got the caravan keys and although it was well on fire, the firefighters were able to get the canisters out.
"Thank goodness they did."
The blaze also spread to a car parked next to the caravan and Jacqueline said that the fire crews were concerned that too could have exploded.
Jacqueline was told to wait in her home as emergency services tackled the blaze.
She said: "The caravan has been completely destroyed, but thank goodness no one was hurt.
"It was a huge blaze and the police have told us they are treating it as deliberate.
"I am absolutely devastated.
"I bought the caravan in 2002 and have had so many happy holidays in it with Ronald.
"All our camping equipment was inside, so we have lost all that as well."
Neighbour Lynne Kelly, 38, a legal secretary, said the fire was terrifying for everyone living in the street. She said: "It was a huge blaze and there were a lot of bangs.
"Everyone was out watching and there was a lot of shouting and screaming.
"People were really scared about what could happen.
"I think we all feared the worst – that there could have been an explosion."
A spokeswoman for the Scottish Fire and Rescue Service said: "It took around an hour and a half to get the blaze under control.
"The matter has been handed over to Police Scotland for investigation."
A Police Scotland spokesman confirmed that officers attend the incident, which is being treated as suspicious.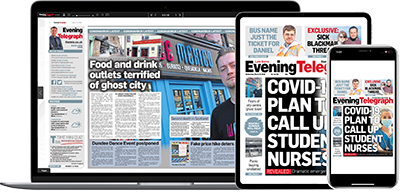 Help support quality local journalism … become a digital subscriber to the Evening Telegraph
Subscribe