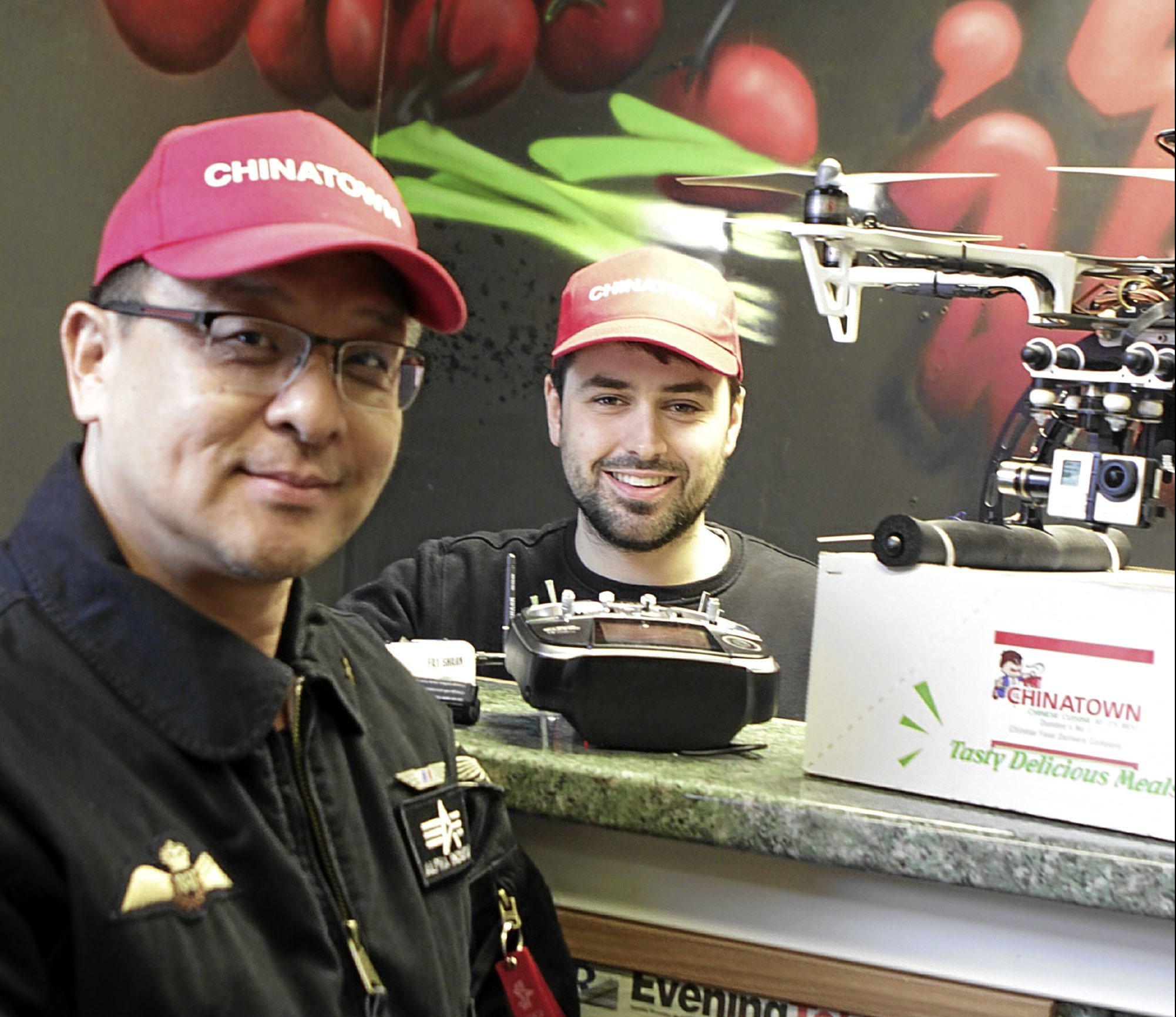 A CHINESE takeaway owner has revealed he received a visit from the police after he tested out a drone he plans to use for deliveries around Dundee.
Chinatown owner Steve Chow announced earlier this year that he hopes to serve the demands of loyal customers using one of the airborne devices, as reported in the Tele.
Steve, a former Cathay Pacific Airline engineer, has already taken his £4,500 drone — which he has named the Chinatown Pioneer — to the skies on a series of test flights.
But today, he revealed police received a complaint about the device.
It is understood a member of the public had concerns about the drone being used to fly food amid fears it could crash.
Steve said: "We've had 99% of people backing our plans but there has been that negative 1% — and someone contacted the police shortly after the maiden flight. The police have followed it up and contacted me regarding it.
"I assured the officers that we didn't want to endanger the public and everything was done with the utmost safety. The officers told me they would still use us for takeaways."
Despite the flight having sparked some controversy, Steve said he was delighted with the success of the maiden voyage.
"A lot of people have come into the shop and said it's amazing — they saw the video of the maiden flight and they had never seen anything like it before.
"It's become a great talking point in the shop when customers come in.
"We are pushing the boundaries of the delivery market and stimulating the industry with this innovation.
"The food remained intact — I was actually amazed with how well it went and how stable the aircraft was. We realise there are restrictions in place with where you can fly drones but the industry is a multi-billion pound business now.
"It will eventually revolutionise the way we deliver parcels."
Steve has also received international recognition and customers have been travelling from farther afield to sample his food.
He said: "We had an article in the Chinese Times as a result of what we achieved, and we've had customers coming from Forfar and St Andrews to order food — it's been crazy.
"At the moment, if it's a good day, weather wise, we could still offer a service with the drone.
"As a business, we are delighted we managed to get the drone above the skies of the Hilltown, and we will continue to watch with great interest how the drone market advances in the weeks and years to come. People won't forget what we have achieved."
A police spokeswoman confirmed that a complaint had been received and that "the matter was dealt with appropriately."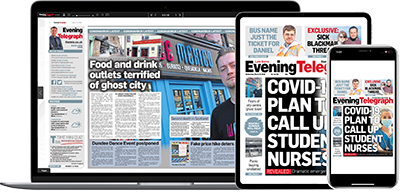 Help support quality local journalism … become a digital subscriber to the Evening Telegraph
For as little as £5.99 a month you can access all of our content, including Premium articles.
Subscribe