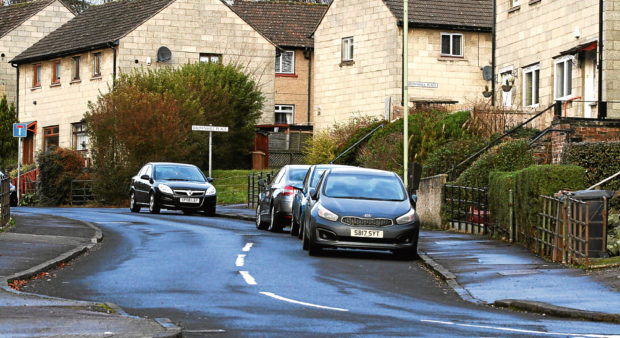 Police were called to a street rammy involving two women after two vehicles bumped into each other.
The incident happened on Brownhill Road in the Charleston area of Dundee on Tuesday.
It is understood a car and a taxi had a minor collision.
The situation is said to have escalated into a confrontation between one of the car's occupants and a passenger in the taxi.
Bystanders told of a woman attacking another woman while she held a child.
However, a police spokesman said that no formal action was taken after investigating officers made contact with those involved.
Witnesses said that the cars had collided and a verbal altercation had taken place between the drivers.
It is understood that passengers then became involved in the melee – with onlookers claiming that the argument became physical.
In particular, they said that they saw a woman throw a punch at another woman.
One onlooker also claimed that she had witnessed a woman throw a punch at the other woman while she held the child.
The witness also said that they believed that the child was struck in the ensuing altercation after the collision took place.
One witness said that the taxi left the scene and police officers attended shortly after.
She said: "It was crazy – there were kids there and they were scared.
"I couldn't believe what I was seeing."
A spokesman for the force confirmed they had attended the incident after being alerted to a "disturbance" in the street.
He said: "Police Scotland attended at Brownhill Road in the Charleston area of the city at about 4.30pm on December 19.
"The attendance was in response to reports of a disturbance.
"A number of persons were traced who were spoken to regarding a minor road traffic collision and an ensuing disagreement between the parties involved."
The Police Scotland spokesman added that investigating officers decided not to take formal action against anyone involved.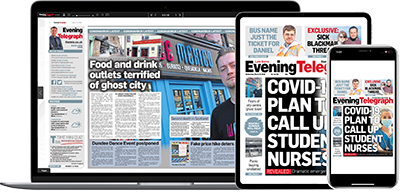 Help support quality local journalism … become a digital subscriber to the Evening Telegraph
For as little as £5.99 a month you can access all of our content, including Premium articles.
Subscribe