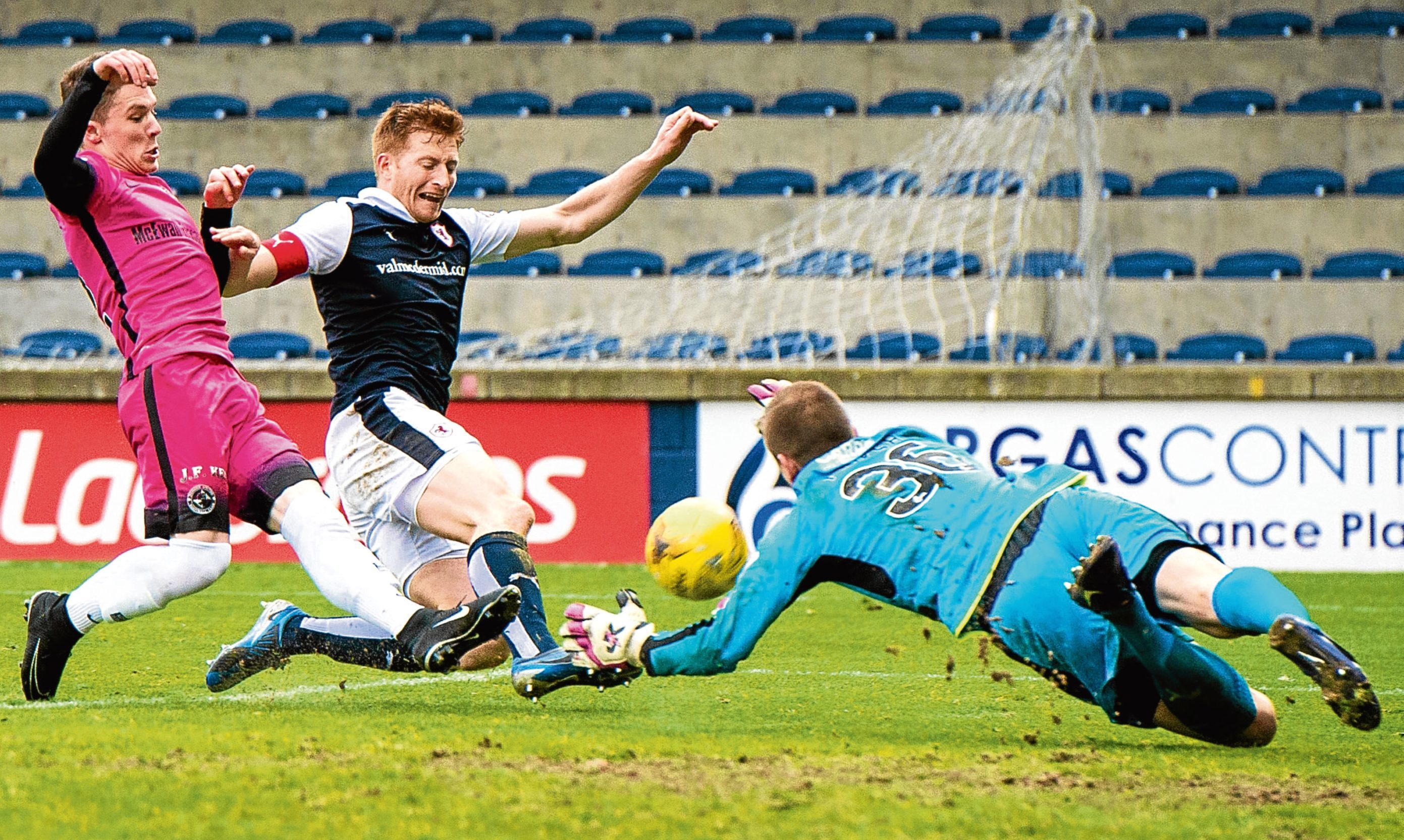 Just a couple of months ago, if you told Ali Coote he was in line to be involved in a cup final with Dundee United, the teenager would probably have raised an eyebrow.
And if you'd said his role would be as a central striker, his eyes might just have popped out of his head.
But football's a funny game and an off-the-cuff chat with a member of the Tannadice coaching staff has led to him being considered for a place in tomorrow's Challenge Cup Final against St Mirren.
Always regarded as a talent who had a big future, followers of the United youth teams will know Coote's emergence through the ranks has been mainly as a wide player.
But that's all changed since the turn of the year and left him in line for involvement at Fir Park as the Tangerines aim to get their hands on the one domestic trophy they've never won.
"The Development squad lacks an out-and-out goalscorer and I was speaking with one of our coaches, Stevie Leahy, and we thought my going up top might be an option," explained Coote.
"Then, it was the game against Falkirk I think, Dave Bowman read the team out and he said I had the No 9 shirt.
"It was a bit of a surprise but I did well and then went on to score a few goals, so I've stayed there."
He didn't just stay there, and after catching boss Ray McKinnon's eye in those second string outings, he's found himself on the first-team bench in recent weeks.
He's not just been there for the experience and most of his run-outs have come when games were still in the balance — something he admits has given him a boost.
"I am still young but the manager has shown he trusts me when he's sent me on in tight games and there's still a job to be done.
"I think I've done well in those outings, including a couple in this cup. We've got through each time, so it's been OK.
"The gaffer has spoken to me about movement and what he wants from his strikers and he's kept things quite simple.
"If you have pace, he wants you spinning in behind defenders when it's on and as long as you time it right your team-mates will find you."
His boss has confirmed the youth international in his thoughts for tomorrow and has not ruled out giving him his first start at top-team level.
Coote's not getting carried away by that and insists, as well as he's been doing over the past few months, bad breaks for others have proved lucky for him.
"There's a lot of injuries at the moment and they are in areas where I can play.
"I'm not saying it's a good thing boys are injured because it's not but, if it means I am getting game time, then I'm happy.
"It's good to think I might be involved in a final. I've got tickets for my family and some of them will be coming through to see the game.
"A few months ago, they wouldn't have been thinking about going but now they'll be there."
Like everyone at Tannadice, he dismisses talk with promotion the top priority, this final does not matter.
"Any cup final, no matter what it is, you want to win it and we are not different. The boys are confident because anything can happen in a final.
"We'll do our best and we know if we play the way we can, we have a very good chance of winning."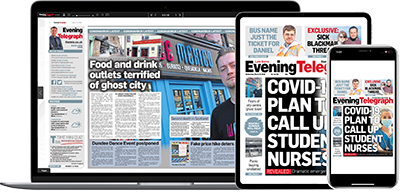 Help support quality local journalism … become a digital subscriber to the Evening Telegraph
For as little as £5.99 a month you can access all of our content, including Premium articles.
Subscribe