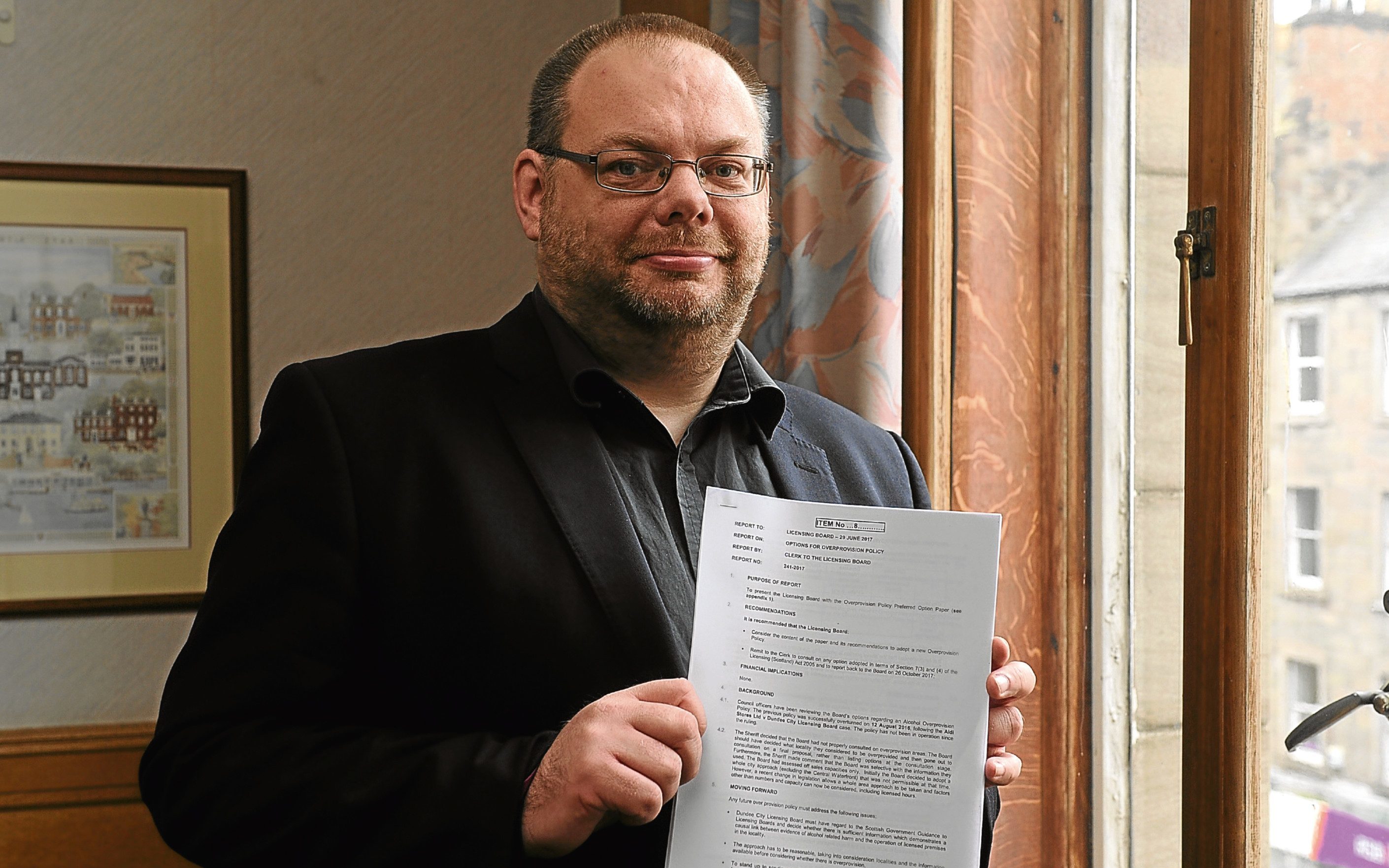 The new convener of Dundee's licensing board has said controversial overprovision policy plans may yet be dropped.
Councillor Stewart Hunter has backed proposals aimed at limiting the number of alcohol licences in the city.
But they are now the subject of a public consultation.
The policy would put the onus on shops and pubs to prove they won't negatively impact public health or contravene the city's other licensing objectives. However, premises where drink is sold with food — such as hotels and restaurants — will not be subject to the same level of scrutiny.
Speaking to the Tele, Mr Hunter said the policy would form "part of the solution" to improving public health in Dundee and encouraged people to have their say.
"What I want to say is, take part in the consultation. It's no good to us if only two people have responded to it," he said.
"It will be on the council website soon and I would encourage people to take part — whether they are a trader or just someone who likes going to their local once a week for a quick pint — so we can make a decision in the best interests of the people of Dundee.
"I think it is a sensible policy. When we come back in August or September we might decide, after the consultation, we don't want to go ahead with it."
Mr Hunter said potential investors and traders considering opening in the city had no reason to be worried.
He added: "There are one or two similar policies but we are definitely at the forefront of a policy like this.
"We're not saying we're never going to open a shop or a pub again. It's not the end. But we have to take our licensing objectives into consideration.
"If people come and make a strong enough case, we can listen.
"Every application will be taken into consideration based on its own merits."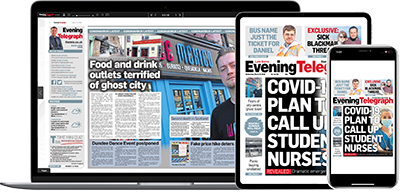 Help support quality local journalism … become a digital subscriber to the Evening Telegraph
For as little as £5.99 a month you can access all of our content, including Premium articles.
Subscribe