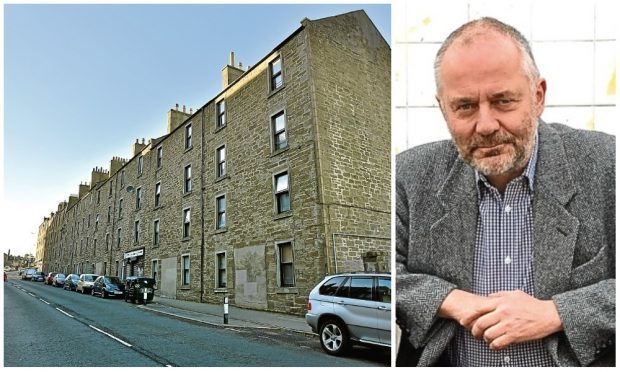 A group of businessmen is hoping to save a housing block from demolition.
Dundee City Council is set to spend about £4.5 million tearing down properties at 219-245 Blackness Road — despite criticism from the local authority's former housing convener.
But local developer Paul Johnson is assembling a consortium in a bid to take over the homes — and save the council £1.1m.
A new company could potentially be formed with plans to refurbish the properties rather than demolishing them.
The neighbourhood services committee last year voted to demolish 26 occupied flats — originally built in the 1890s — and a shop unit.
Mr Johnson told the Tele: "We would be charging the same rent that the tenants are currently paying the council.
"We estimate that it would save the council £1.1m if we take control.
"They want to pay out £4.5m with the government chipping in £1.5m, so it's costing the Dundee ratepayer and the taxpayers overall.
"It's feasible that we could save this. They took this decision without telling West End Community Council."
He added: "There are 16 tenants in there already. Where are they going to live if these buildings are knocked down? It's hard enough to find a house in that area as it is.
"I've been speaking to a few business people and we're deadly serious about saving these buildings.
"The project would be carried out by local people and hopefully we would be able to employ two or three young people on site."
Former councillor Jimmy Black, a vocal critic of the local authority's decision, welcomed the proposals to save the buildings.
He added: "The tenants I have spoken to are absolutely clear that the way it was done was wrong. It's quite clear that there has been some interest and Paul and other businessmen seem to think the buildings are an asset.
"The fact they think it's commercially viable makes the council's decision seem all the more strange."
The council was asked to comment but had not responded at the time of going to press.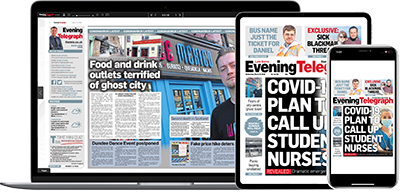 Help support quality local journalism … become a digital subscriber to the Evening Telegraph
Subscribe