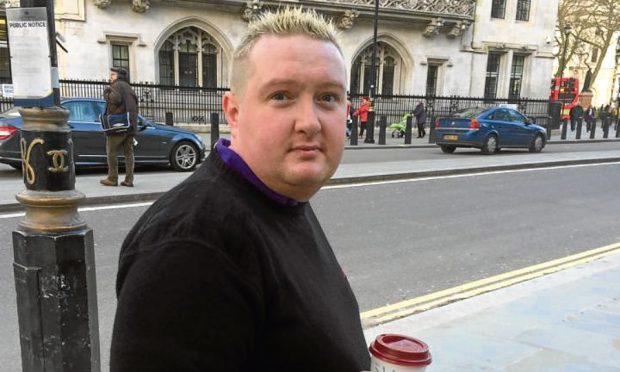 A convicted fraudster who is behind a series of music events in Dundee will be allowed to continue running his new company — despite being banned from working as a director.
The Government's Insolvency Agency handed Christopher Ireland, 34, a seven-year ban from working as a company director in March following the liquidation of his previous firm.
The Tele reported that Ireland, who has twice been jailed for fraud, was behind a number of tribute act shows planned for the Malmaison hotel.
Hotel chiefs pulled the plug on all the events after he failed to make a payment.
The shows were being organised by Ireland's SBTC Group, which claims to offer services ranging from entertainment and travel to plumbing and broadband.
Ireland claimed that his director ban wouldn't prevent him from running his firm because it hadn't been registered as a limited company.
Dundee Malmaison cancels Jersey Boys show after conman organiser fails to pay bill
A spokesman for the Insolvency Agency said that as long as the firm is not registered, Ireland should be able to continue trading — although he would have to cover any debts the company incurred from his own pocket.
The spokesman said: "Persons subject to a disqualification order are barred from acting as a director of a company and also directly or indirectly managing a company or limited liability partnership.
"This also applies to anyone subject to a disqualification undertaking.
"Anyone who suspects someone is in breach of a disqualification order or undertaking can report this to the Insolvency Service and we will investigate and take any necessary action.
"The disqualification only applies to limited companies — as a sole trader he'll be personally liable for everything related to his business.
"With a company, one of the main advantages is 'limited liability' which means directors are not liable for the company's debts if it goes bust. The only exception is if they allow the company to trade while knowing it will go into liquidation.
"Sole traders are not legally separate from the owners and are therefore personally liable for any debts related to their business — 'unlimited liability' — so they would have to cover any debts from their own pocket, for example by selling their house."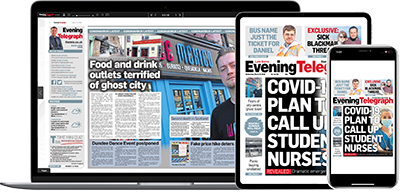 Help support quality local journalism … become a digital subscriber to the Evening Telegraph
Subscribe