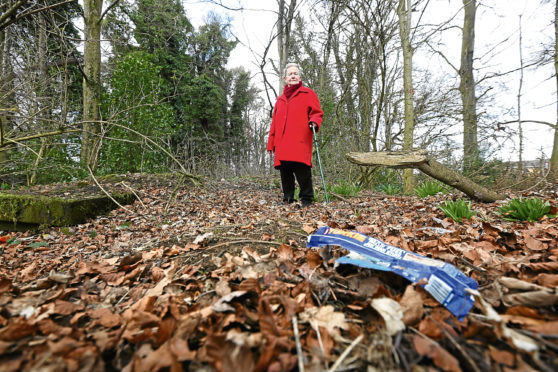 People living beside Dundee Crematorium fear that rubbish and undergrowth in the grounds is a serious fire hazard.
They are also claiming used needles and other drugs paraphernalia are among the debris left lying around at the crematorium in Macalpine Road.
Local householders and community leaders have criticised crematorium owner Dignity Funerals for not clearing up the debris, which they have also said is an eyesore.
The company has responded, saying it would be willing to meet residents and councillors to discuss the problems.
Labour councillor for the area Kevin Keenan said he had been contacted by concerned locals who were upset at the mess surrounding the building.
And Mr Keenan said he was also worried that the rubbish lying around could be a fire hazard.
"Residents have come to me claiming there is a lot of rubbish in the grounds," he said.
"This includes empty bottles and paper as well as a considerable amount of undergrowth that is needing cut back.
"I have been in touch with Dignity and asked them to address this as soon as possible."
John Bissett, who lives close to the crematorium, said he had was disgusted by the rubbish.
He said: "Not only are there bottles and other rubbish, there are also needles and other drugs paraphernalia lying around.
"It's an eyesore and also potentially dangerous. Something needs to be done to clear this as soon as possible.
"It's unacceptable that discarded drugs equipment is among the junk."
Alice Bovill, chairwoman of the Strathmartine Local Community Planning Partnership said: "This item has been on our agenda for some time and we are anxious to get something done about the mess."
A spokesman for Dignity said: "A meeting had been scheduled between the crematorium manager and a representative of the council, however for unforeseen reasons this couldn't go ahead.
"If any elected official or members of the public would like to discuss this issue we invite them to meet our managers by making an appointment at the crematorium."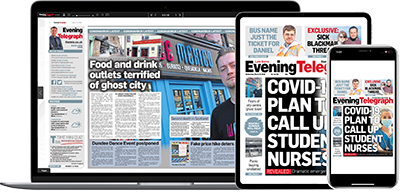 Help support quality local journalism … become a digital subscriber to the Evening Telegraph
Subscribe