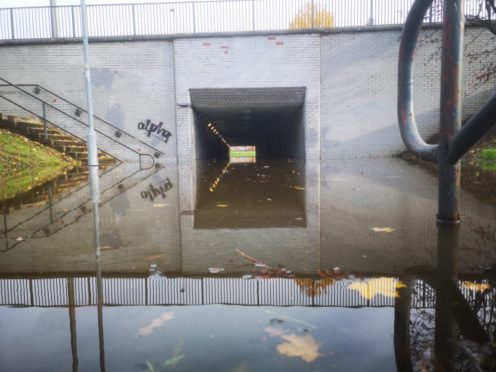 Cyclists and pedestrians have called on the council to clear two water-logged underpasses.
Recent spells of heavy rain have led to the paths that run under the Arbroath and Forfar roads flooding preventing people from accessing them.
The routes are to allow cyclists and other members of the public to cross the road without having to walk across the roads, which are both busy commuter routes for people travelling in and out of the city.
Dundee City Council has closed off the Arbroath Road path, however, the other route remains open but impassable.
One cyclist, who first alerted the Tele, said he had nearly crashed his bike when he attempted to cross the path.
He said: "The Arbroath Road underpass was at least closed off, but the Forfar Road one was like a swamp.
"I nearly came off my bike as I had to slam on my brakes quickly, and the surface was already slippery because of the leaves and rain.
"There appears to be no drainage at the latter, or if there is the drains must have been completely clogged up after the downpour we had.
"Hopefully the stairs and ramps can be closed off and action taken to avoid this happening in the future."
Another pedestrian said it was important the problem was addressed as it could lead to someone being hurt.
The walker, who uses the Forfar Road path regularly, said: "The paths are there for a reason, to stop people from trying to cross a busy stretch of road.
"I'm a bit concerned that someone older may try and cross and be hit by a car, or even a child.
"Something needs to be done urgently before someone gets hurt, I hope that the water is drained soon enough."
Dundee City Council was approached for comment.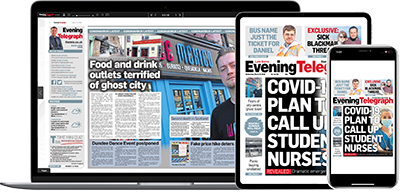 Help support quality local journalism … become a digital subscriber to the Evening Telegraph
Subscribe