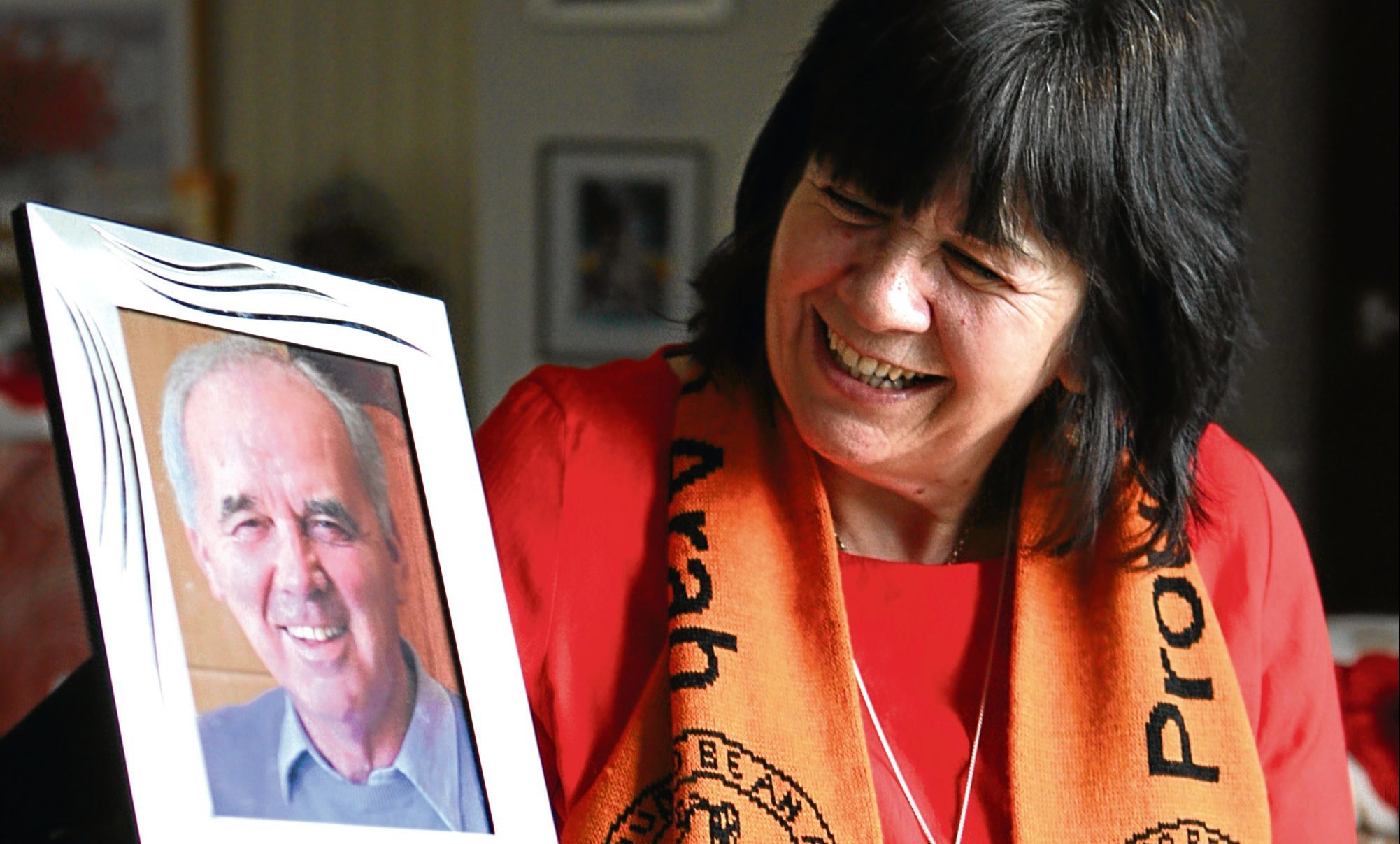 It was Amanda Kopel's relentless campaigning to introduce a law named after her late husband which led to her winning an Evening Telegraph Community Spirit Award.
But the accolade has certainly not slowed her down as she continues to fight for Frank's Law.
With the process of nominations for the upcoming Community Spirit Awards now under way, the Tele spoke to Amanda about how she felt to win the Health and Wellbeing award last time round.
The 66-year-old was recognised for tireless campaigning to change a flaw in the care system which left her husband Frank, the legendary Dundee United player, ineligible for free care when he was diagnosed with dementia and Alzheimer's.
Amanda said: "It was such a massive honour to receive the award — I was so shocked when my name was shouted out.
"I was even shocked when I was mentioned as a nominee.
"It was such a privilege to win the award especially when the other two nominees were so strong — they deserved it as much, if not more, than me.
"But the best thing about winning was the recognition Frank's Law received.
"For me personally it was fantastic but it's even more important to me that Frank's Law gets more support from more people through the increased recognition.
"Winning it gave me and the campaign such a lift."
Following the Community Spirit Awards, Dundee University then also presented Amanda with an honourary doctorate in June.
"One of my friends asked me what they should call me after I got the doctorate and I replied 'what did you call me before?'," Amanda laughed.
"It's a nice thing to have but I don't insist upon people using the title — I am proud to be a doctor of Frank's Law, though.
"In my speech at the ceremony I said that Frank was by my side and he had a smile as wide as the Tay.
"The Evening Telegraph award looked to have set the precedent for the university to present me with the doctorate.
"But I would give it all back to see Frank walk through that door again.
"It's the love we had for each other which keeps me fighting for the change to this ridiculous system of care."
In January this year the first stage of Frank's Law was introduced with £6 million offered to every council in Scotland.
At the time, health secretary Shona Robison said there was still a long way to go before the loophole, which sees under-65s pay for crucial services that older people receive for free, would close.
The introduction of the law's first stage has not seen Amanda sit back though — instead she vows to keep fighting along with the support of Frank's Army.
Amanda said: "Politicians may have powers to delegate but I have an army behind me.
"Frank's Army will march on to fight for the this law to be completely changed — there's still a long way to go."
To nominate someone for a Community Spirit Award, log on to etcommunityspiritawards.com or call 01382 575308. Entries close on December 9.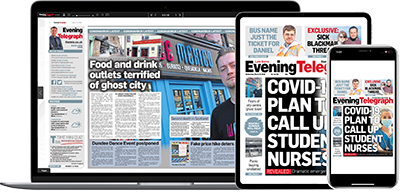 Help support quality local journalism … become a digital subscriber to the Evening Telegraph
For as little as £5.99 a month you can access all of our content, including Premium articles.
Subscribe