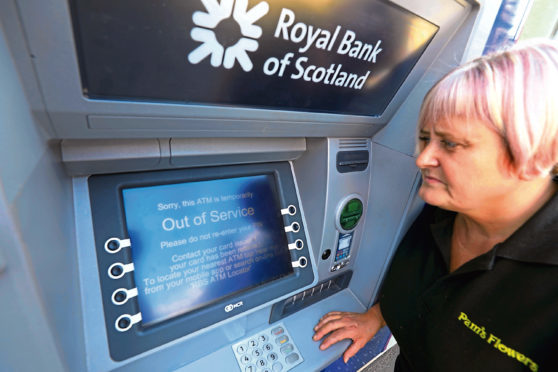 Community leaders in Dundee are claiming they have been badly let down by the RBS following the closure of the local branch earlier this summer.
Colin Clement, of the Stobswell Forum, says local residents have been "left in the lurch" by RBS, saying that the ATM at the branch has been out of order since the day following its closure.
Colin added: "After the announcement that the branch was to be one of the ones closed by the RBS, we campaigned to try to save it.
"We were told by the bank that wasn't going to happen, but they assured us they would do everything to help ease the effects of the closure for people living in Stobswell.
"That included the ATM at the branch remaining open.
"The branch closed on June 20 and, on the following day, the ATM stopped working.
"It has remained out of order ever since – that's now six weeks.
"We are very frustrated at the actions of the bank.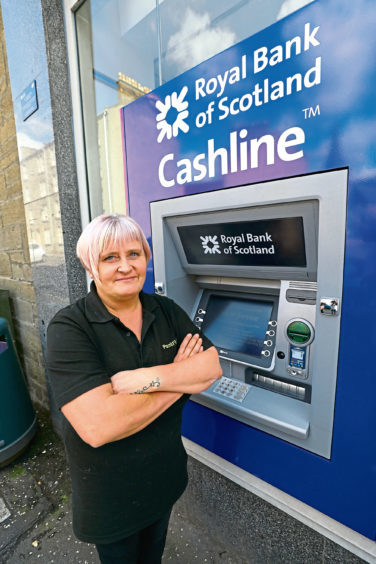 "We feel they have let us down very badly and completely left us in the lurch.
"They have closed the branch and appear to have totally forgotten about the promises they made to the Stobswell community that they would ensure we would still have access to banking facilities, including an ATM at the branch.
"We have repeatedly asked for meetings with representatives of the bank but these have been ignored.
"We're also hearing now that the bank building is to be closed and that the people interested in buying it do not want to retain an ATM there at all.
"If people can't get money in Stobswell and have to go into town for cash the chances are they will spend it there and not here.
"We are trying to keep Stobswell alive and vibrant.
"There are other ATMs locally but it's very difficult to get parked anywhere near them and you can't always get money at one of them."
Liz Mcgee, who owns Pam's Flowers on Albert Street, said the ATM being out of order was causing problems for her business and customers.
She said: "Not only can customers no longer pop across the road to get money to spend in the shop, I can't get easy access to money and I also can't deposit cheques through the ATM any longer which I was previously able to do."
RBS was asked to comment but have yet to respond.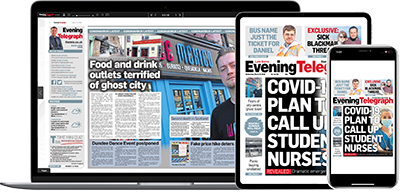 Help support quality local journalism … become a digital subscriber to the Evening Telegraph
Subscribe