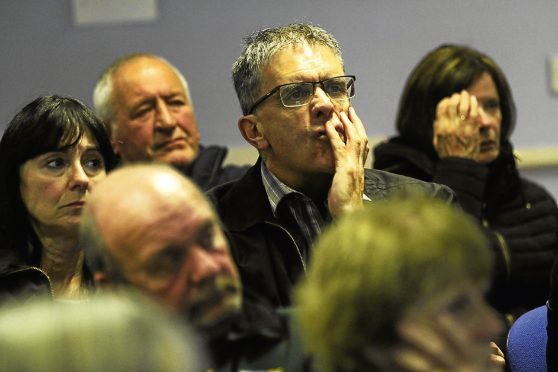 A community group is objecting to plans to transform the site of a former Dundee school into housing.
Residents campaigning to retain the former Kingspark School in Gillburn Road, Kirkton, as a green space gathered to discuss new plans unveiled by housebuilders this month.
About 30 people attended Save Kingspark for the Community's latest meeting at Kirkton Community Centre.
Persimmon Homes North Scotland hopes to build 62 homes on the site, having snapped up part of the land in a £3.3 million behind-closed-doors deal with Dundee City Council.
Stephen Cragg, a campaigner with the group, said they had leafleted about 800 homes in the Kirkton area to make them aware of the plans.
He said: "We've been at this for five years now, trying to explain to the council that residents don't want this site to be turned into houses.
"The council hasn't consulted properly on this."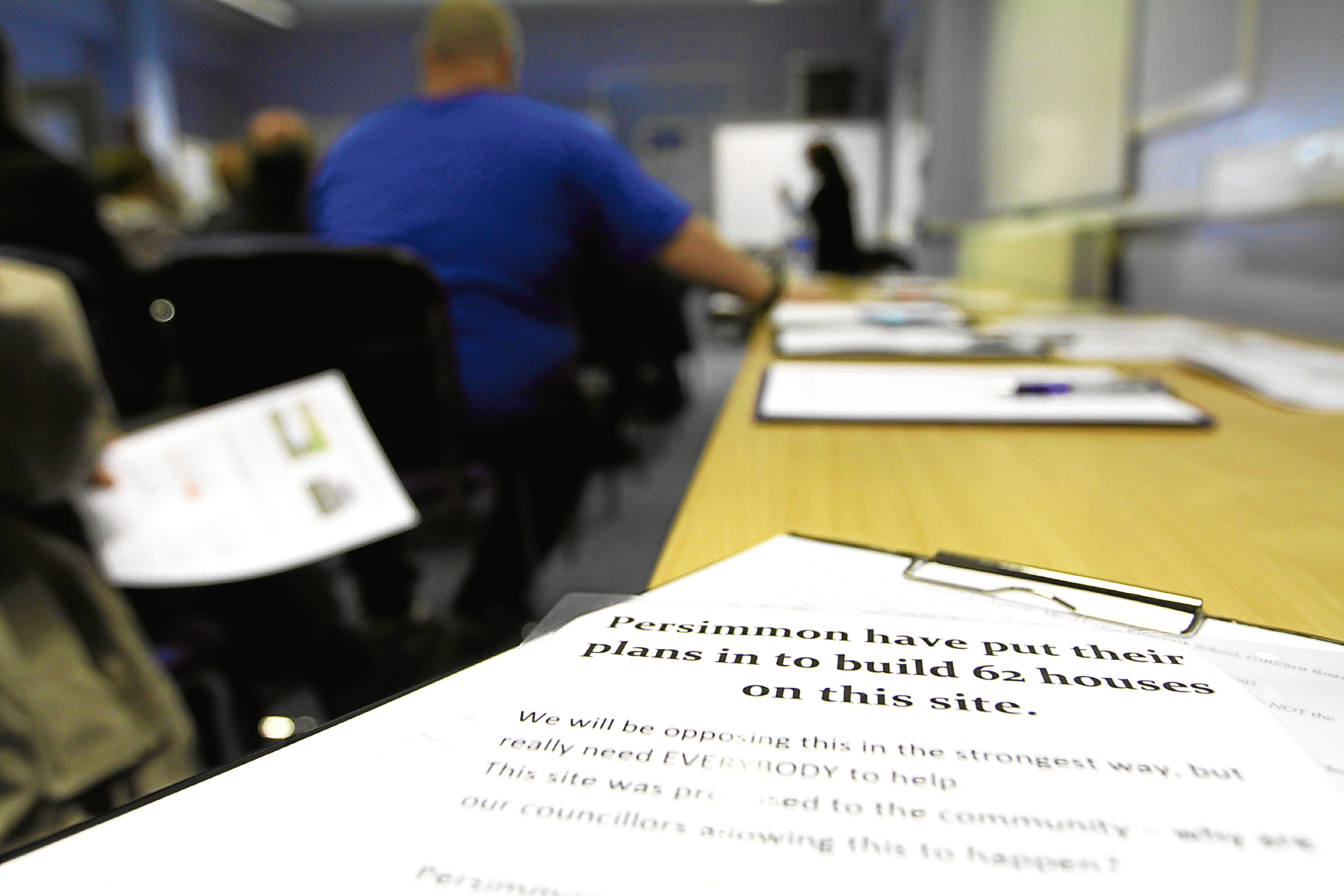 Mr Cragg explained that the latest meeting was about raising awareness of the plans and educating locals on how to voice their own objections.
He said: "We have actually had some instances where people have said that they didn't know anything about the plans.
"We want to raise awareness of what's happening, and then to explain to people how they can get involved if they don't like what they see, or the idea of what's being planned.
"People have to know how to make their own objections.
"A lot of people say 'if I tell my councillor they'll sort it out', but it's more complex than that."
The Kingspark site has been a contentious issue for local residents.
The group has said the land was previously "promised" to the community as green space, and questioned the suitability of the land for housing, as the area is regularly waterlogged.
However, Iain Innes, managing director of Persimmon Homes North Scotland, said that he was "confident" that the plans complied with local policy.
He said: "Informing and involving the local community is a very important part of our planning application activity.
"After all, the homes we build are developed to meet the needs of the local people and housing market.
"The land in question was approved for residential use by the local council before the site was marketed and we have submitted our proposals in accordance with the planning brief issued by the council and we have properly involved and informed the local community before and during the planning application process."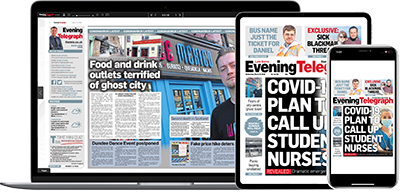 Help support quality local journalism … become a digital subscriber to the Evening Telegraph
Subscribe