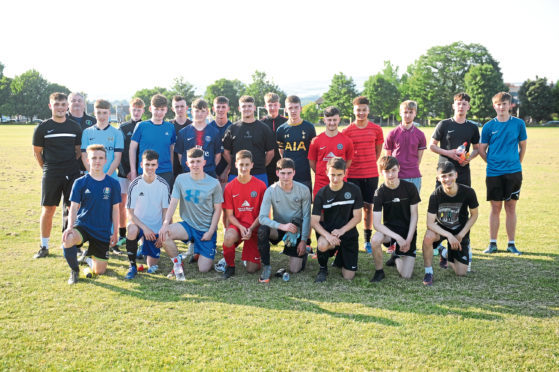 Groups bidding for a slice of the Tele's Community Chest funds can now start collecting their tokens.
It's your opportunity to get a share of £10,000 for your community group or club.
For your chance to win some funds, all you have to do is work together as a group to collect as many of the special tokens printed in the Evening Telegraph between today and Saturday July 28.
We spoke to one group which has registered for the chance to win, Dundee North End youth football team.
The team, which is based at Fairmuir Park, in the Strathmartine area, is for under 19s.
David Thomson runs the team, along with Mike Gellatly and Tam McCabe. David has even got his son involved.
The new team has been set up to give youngsters who might not be getting the chance to play elsewhere the opportunity to play a game.
David said: "Our aim is to try to get players to progress on to junior football and higher if they can.
"The next step, if you're successful, is to be playing in the North End junior team. We've got a good turnout of 20 players."

The group trains two nights a week on a Tuesday and Thursday at Fairmuir Park.
And North End Youth are just starting up for this season.
David said: "We got a strip that has been handed over from the Dundee North End Juniors."
David has been coaching for over four decades and was also a referee for several years.
He said: "What gives you the buzz is seeing the guys making it in junior football or senior."
David said starting up a new club is like "going back to where I virtually started all those years ago." Speaking about entering the competition David said: "We are looking forward to it.
"Hopefully, the money raised can help youngsters go further in their career. It costs an awful lot of money to run and get a side up off the ground.
"It is hard to get sponsorship. We are looking for funds – as much as we can get."
David says that if successful in the campaign, the money would be used to help fund new kits and would go towards a portable cabin to have on the grounds.
Dozens of clubs have already signed up to win some cash – don't miss your chance to take part.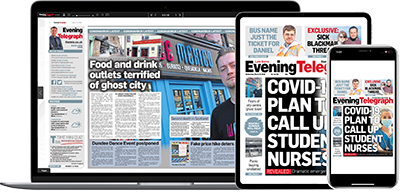 Help support quality local journalism … become a digital subscriber to the Evening Telegraph
For as little as £5.99 a month you can access all of our content, including Premium articles.
Subscribe