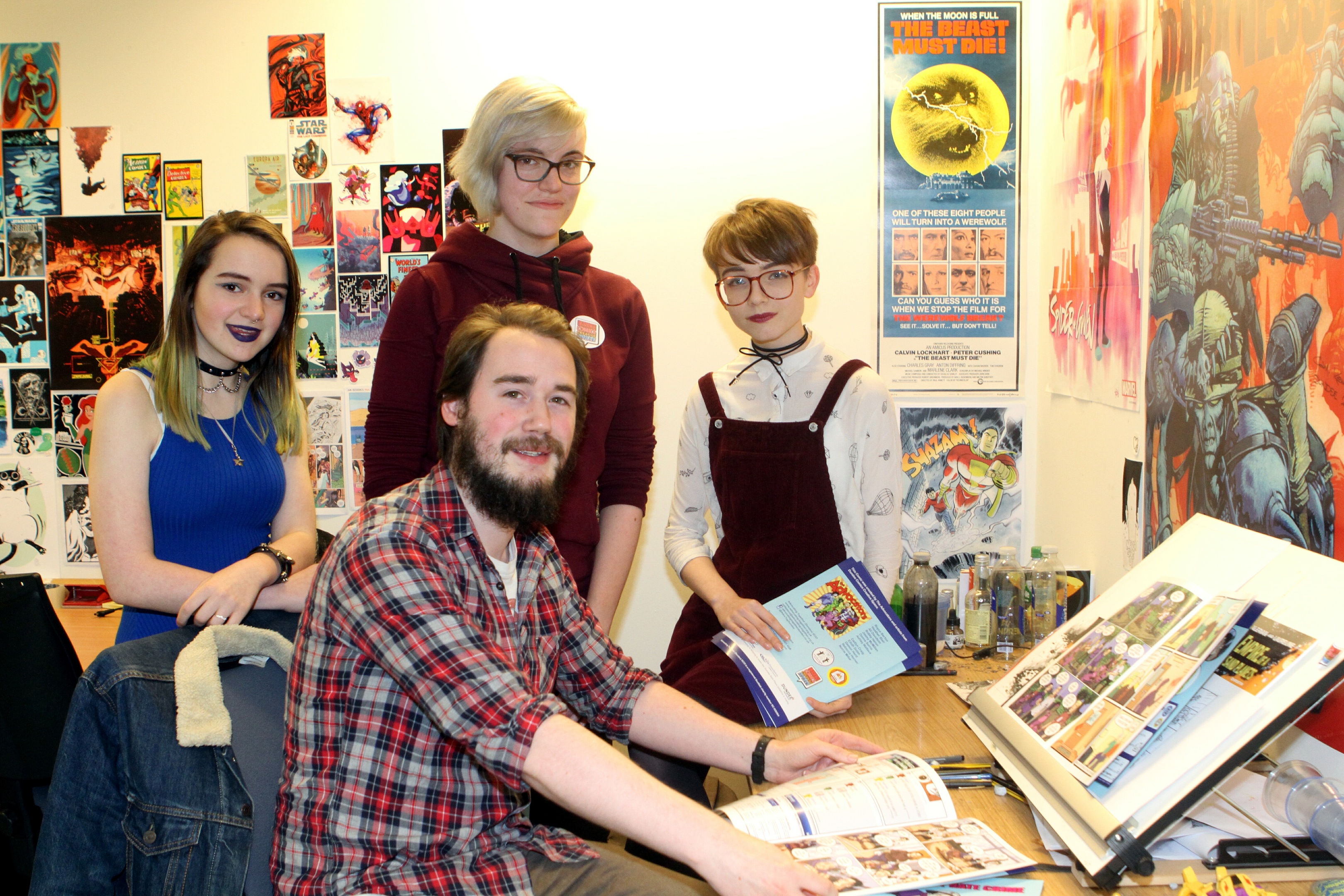 A superpowered team of youngsters, artists and people with disabilities have joined forces in an effort to help tackle abuse.
A Tackling Disability Hate Crime comic has been created by the Dundee Comics Creative Space (DCCS) in collaboration with disability support group Advocating Together Dundee and the Dundee Safe Place initiative.
Each story in the comic revolves around a person with a disability or autism being faced with bullying, intimidation or abuse — and getting help from the community to report it.
The hard-hitting tales are based on real experiences from people who have suffered abuse, and include a woman in a wheelchair being robbed of her money by a gang of youths, a deaf man receiving abusive text messages, and an autistic man being targeted at work.
The comic was created by the team at DCCS alongside youngsters who go to weekly workshops.
Creative input came from the advocators — disabled people supported by Advocating Together — who shared their everyday experiences of living with a disability.
Carina Mitchell, Advocating Together's director, told the Tele: "The comic realises some of the stories our advocators came up with.
"The overall stories and drawings came from the people at the Comics Creative Space — it's a collaboration.
"It's a comic but these are real things that happen based on the experiences of our advocators.
"It's an amazing piece of work between all of the people involved."
Damon Herd, DCCS coordinator, said: "We provided the artists and the young people had input creating the stories alongside the advocators.
"We would definitely do something like this again.
"It shows comics can do good for Dundee and its people."
The comic, distributed in schools and libraries, also promotes the Safe Place Initiative, which gives disabled people a place they can go to get help. Safe Places in Dundee include the Overgate shopping centre and Central Library.
Two of the advocators involved beamed with pride as they told the Tele about their involvement.
West End resident Royce Barton, 59, said: "It's a very interesting story.
"There were lots of other advocators involved as well and a lot of hard work went into the production.
"I'm very happy and was proud to be part of it."
Heather Blair, 52, from Lochee, added: "It's really nice to see. The colours are great and I like the advocators.
"I didn't think it was going to be as good as this."
Some of the youngsters credited in the comic were equally proud.
Baldragon pupil Eilidh Dolan, 15, said: "It feels like I've done something amazing. It's great seeing the finished product.
"I want to do something in art for a living, so it's good to have this."
Caitlyn Craig, who goes to Harris Academy, said: "I thought it would be good to bring awareness, as it's quite a big issue. I did one of the character designs and it's really good to see it in print. It's been really fun."
DCCS is supported by Dundee University and charitable trust The Rank Foundation.
David Dorward, associate director of the foundation, said: "The young people made a wonderful contribution to this.
"We're grateful to everyone for the work they did."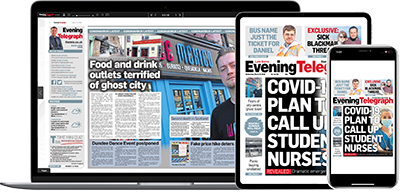 Help support quality local journalism … become a digital subscriber to the Evening Telegraph
Subscribe