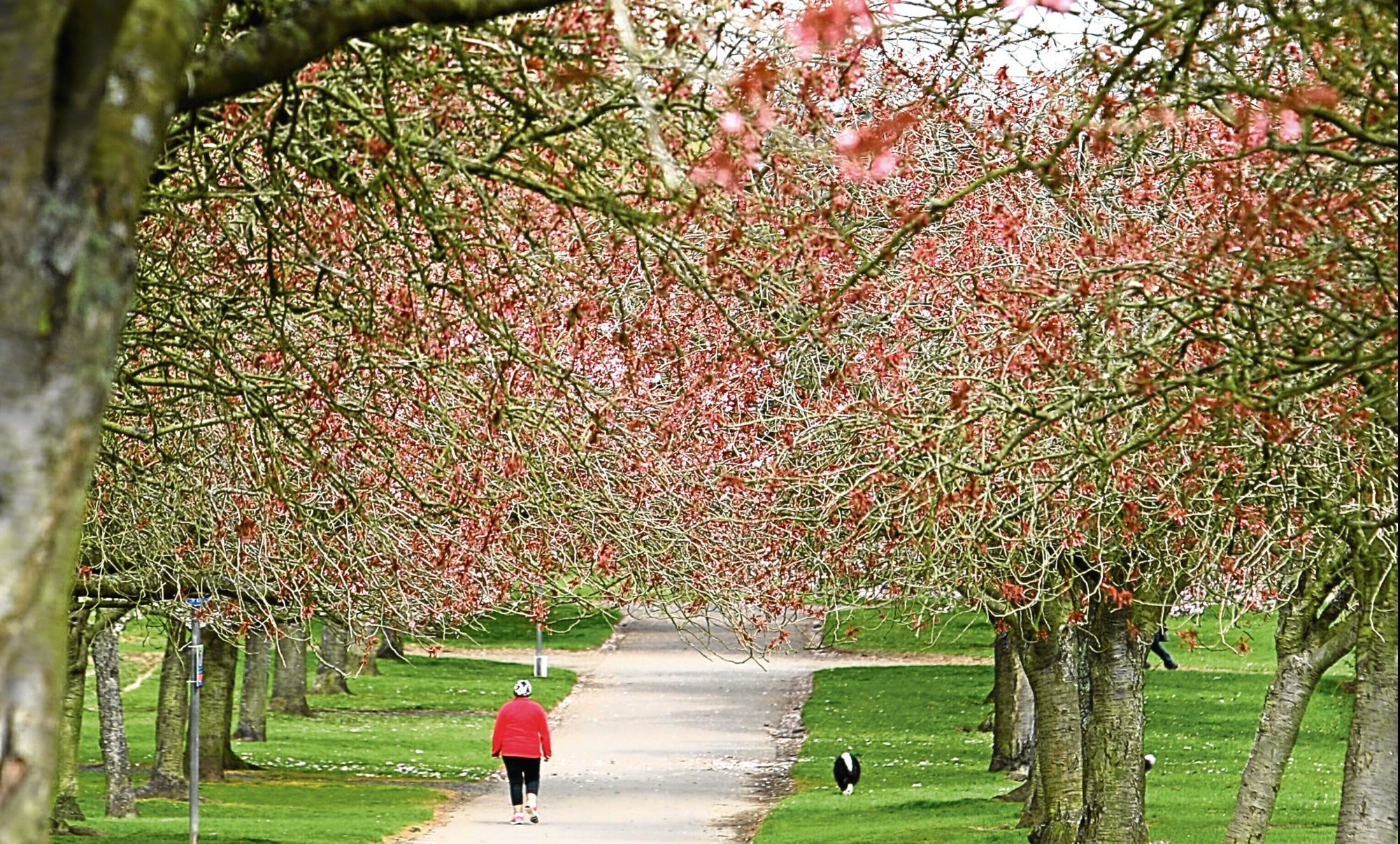 It's almost May — but Tayside is due to be colder next week than 2012 Winter Olympics venue Salt Lake City.
Forecasters have warned that Dundee is in line for a cold snap, with temperatures plunging over the next week.
The mercury will fall to just 1C at night, which is colder than the US city chosen to host Olympic skiing, skating and ice hockey.
Salt Lake City is currently experiencing daytime temperatures of about 16C, and night-time highs of 10C — but a Met Office spokesman has warned that it will feel distinctly chillier on this side of the Atlantic, particularly at night.
Oli Claydon said Dundonians shouldn't pack away their winter coats just yet.
He said: "We're due for some clear nights with little cloud cover, which will likely see a significant drop in temperatures when the sun goes down.
"There's a good chance of some fairly chilly nights in the next week or so, including the possibility of ground frost.
"The temperature is predicted to hover in the early double digits — between 10 to 15 degrees — during the day, but drop to single figures at night.
"This is due to the UK entering a cooler sector of air. I would expect people to feel the change from tomorrow so it's not yet time to put away your warm clothes."
He said it wasn't that unusual to see near-zero temperatures in April but added that the month had been unseasonably dry.
He added: "It's always hard to predict the weather at this time of year.
"It changes so fast but so far this month in the east of Scotland we haven't seen as many April showers as you might expect, with conditions settling across the month.
"It's been drier and brighter than expected and we think this trend for drier weather will continue — although there will still be wet spells.
"It could also turn quite blustery too, which will make it feel colder as well.
"We'll see some typical spring-like weather of sunshine and heavy showers, with a chilly feel when it is cloudy or windy."
Mr Claydon said it was too early for a regional forecast but said that cold conditions were likely to continue across the UK into May.
He said: "May is likely to start on the chilly side, with an ongoing risk of frost by night in a few places.
"It will probably stay drier than average, but with some shorter changeable spells at times.
"Through the period leading into the middle of May, temperatures are likely to rise gradually, returning to average and perhaps above average.
"This will mean that we should lose the risk of frosts and it will start to feel pleasantly warm in any sunshine by day.
"At this stage, it looks as though it will stay dry and settled most of the time."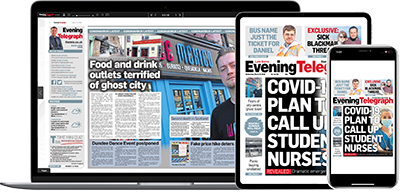 Help support quality local journalism … become a digital subscriber to the Evening Telegraph
Subscribe