Scotland's streets are being flooded by "two distinct qualities" of cocaine it was claimed today – after a sheriff claimed one Scots town was in the grips of an "epidemic" of use of the drug.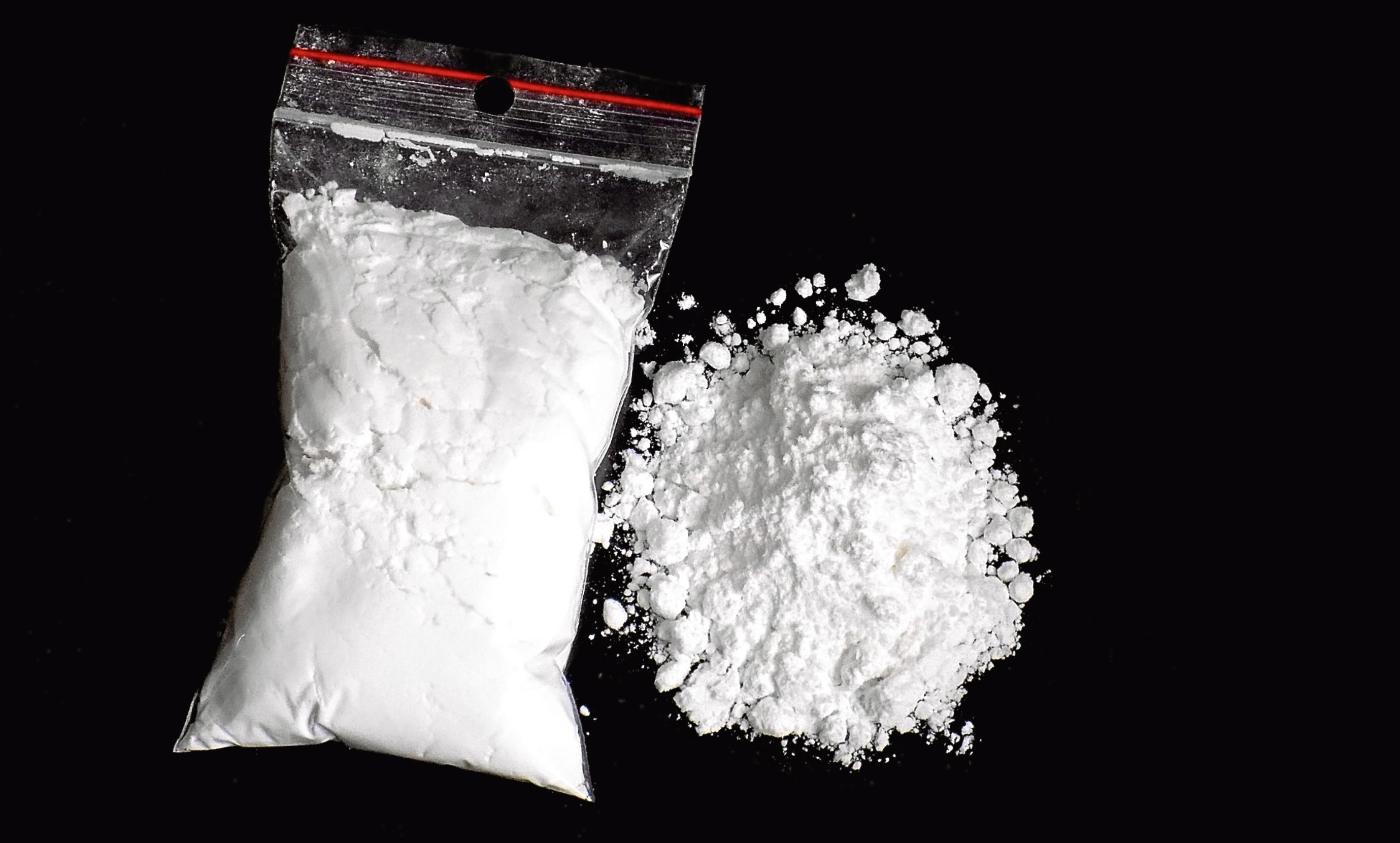 Sheriff Jamie Gilchrist QC said Kirkcaldy was being "harmed" by mass usage of the class A drug as he sentenced dealer Jack Walker, who was caught with POUNDS 35,000 worth of the powder.
Now drug addiction counsellors say they have seen a doubling in referrals for cocaine use over the past 12 months – with one strain used by low earners another available for those willing to spend big money on the drug.
New data from the Scottish Drug Misuse Database found there had been a spike in cocaine usage in Scotland coinciding with a drop in the price of the drug – while another global survey found it was possible to have cocaine delivered to your door quicker than a pizza in some parts of the country.
John Kennedy, area co-ordinator for the DAPL addiction counselling organisation in Kirkcaldy, said that while heroin, alcohol and cannabis were still the biggest problem drugs in his area they had seen a huge upswing in cocaine problems taking hold.
He said that in some sections of society a night out without the drug would "seem strange".
Mr Kennedy said: "We have had double the referrals relating to cocaine use in relation to the same time last year.
"There seem to be two distinct qualities of cocaine.
"The lower quality being more accessible to those with less money.
"The higher quality cocaine does still appear to be used by those who have access to more money – for example those in well paying jobs.
"There has always been a fairly steady use of cocaine in the area.
"Often those using most and running in to difficulties most often are those with access to the resources to fund their use.
"Those employed in the oil industry or who run their own businesses or those involved in working in the city, banking, performance and media.
"The impact can be financially devastating if someone becomes so dependant on that they stop being able to function at work or their employer finds out about their drug use.
"The impact on families can be equally devastating if the family income is affected or lost.
"The lack of availability of the parent, child or partner using the drug can also bring relationships to an end or at the very least cause additional stress.
"Cocaine use has become so normalised in some sections of the community that a night out without it would seem strange.
"The lack of accurate understanding of the additional risks of using cocaine and alcohol add to the danger that people put themselves at."
Earlier this week Jack Walker, 24, of Cedar Avenue, Leven, Fife, pleaded guilty on indictment to two charges of being concerned in the supply of drugs between June 1 and July 5 last year at Kirkcaldy Sheriff Court
Sentencing him to 44 months imprisonment Sheriff Jamie Gilchrist QC said: "It is known in the judiciary that cocaine use in Kirkcaldy is at epidemic proportions.
"It is doing harm to Kirkcaldy.
"It is an evil trade and you were preying on the weakness of others."
Commenting on Jack Walker's case, Detective Chief Inspector Scott Cunningham, of Police Scotland's Fife Division, said: "As part of an intelligence-led day of action under Operation Prospect, Fife's ongoing commitment to tackling drug crime, two warrants were executed at addresses in Kirkcaldy on 5th July, 2017.
"This led to Walker being arrested and charged in connection with the supply of cocaine, and we welcome the sentence given at Kirkcaldy Sheriff Court.
"We work everyday in partnership to remove these harmful substances from our streets and ensure that these criminals do not profit from such activities."
He added: "The local communities in Fife have been incredibly supportive and I would encourage the public to contact us if they have any information about drug-related behaviour in their area.
"Operation Prospect targets substance misuse and is one of our five local policing priorities, which were identified as part of the Local Policing Plan by the people of Fife as concerns they wished us to focus on.
"Removing drugs from the streets aims to make our communities a safer place for those who live here and we will continue to tackle drug crime and bring perpetrators before the courts."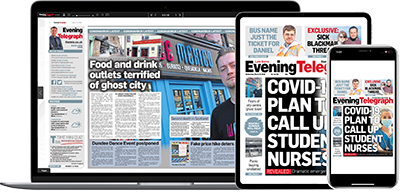 Help support quality local journalism … become a digital subscriber to the Evening Telegraph
For as little as £5.99 a month you can access all of our content, including Premium articles.
Subscribe