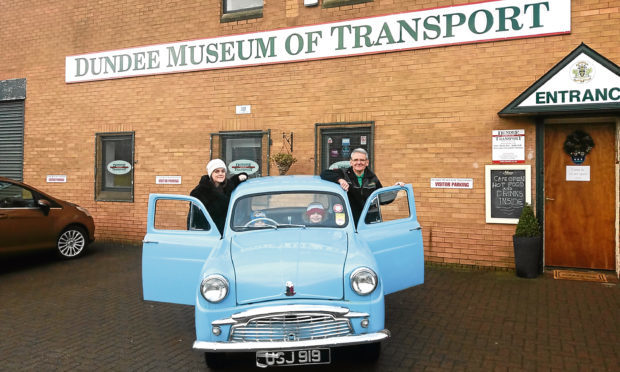 A roadworthy classic car dating from the 1950s is set to go on display in Dundee after it was saved from the scrapheap by collectors.
The pale blue 1959 Standard Ten was set to be crushed under a scrappage scheme operated by Ford, which received the saloon as a part-exchange towards a Transit van.
However, the car was saved thanks to the efforts of enthusiasts at the Standard Motor Club and a classic car magazine.
As part of the agreement undertaken with Ford to save the car, it cannot be driven on the roads.
Instead, Dundee Museum of Transport has the honour of hosting the first public exhibition of the Standard within its halls.
Peter Lockley, chairman of the Standard Motor Club, said he was delighted that the car was going on show.
He added: "I believe it's been a Scottish car all its life, since it rolled out of the factory down in Coventry.
"We're very pleased to see it going on display. They were very popular and even now are very reliable, economical little cars."
Between 1954 and 1960, the Standard Ten was considered a viable alternative to cars such as the Morris Minor, but very few examples remain in existence today.
Scrappage schemes have been popularised as a way of getting older, more polluting cars off the roads to improve air quality.
Manufacturers offer discounts worth thousands of pounds on new models in exchange for cars which don't meet new emissions standards.
Peter said vintage models should be given special consideration when they are handed into scrappage schemes in order to avoid the loss of valuable automotive treasures.
He added: "I have a Standard Eight — the lesser version of the Ten.
"We had it on display at short notice at our stand at the NEC Classic Motor Show in November and that attracted a lot of interest which was great to see.
"Even if cars aren't salvageable for the roads, they can be a great resource of hard-to-get parts. There are real gems out there, like this Standard, that deserve to be saved."
The Standard Ten will be in Dundee for the foreseeable future. However, there is also a long-term goal of displaying it at a new museum set to open at Thurso, in the Highlands.
Museum manager Samantha Walker said the car had been saved after a lot of hard work.
She added: "Dundee Museum of Transport is grateful to the Standard Motor Club for loaning the Standard Ten.
"The museum is now open six days per week until the end of October, from 10.30am-3.30pm, and we're looking forward to a busy programme of events."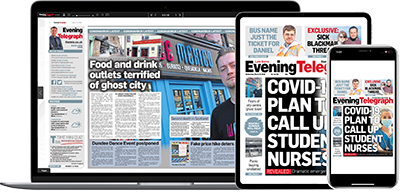 Help support quality local journalism … become a digital subscriber to the Evening Telegraph
Subscribe