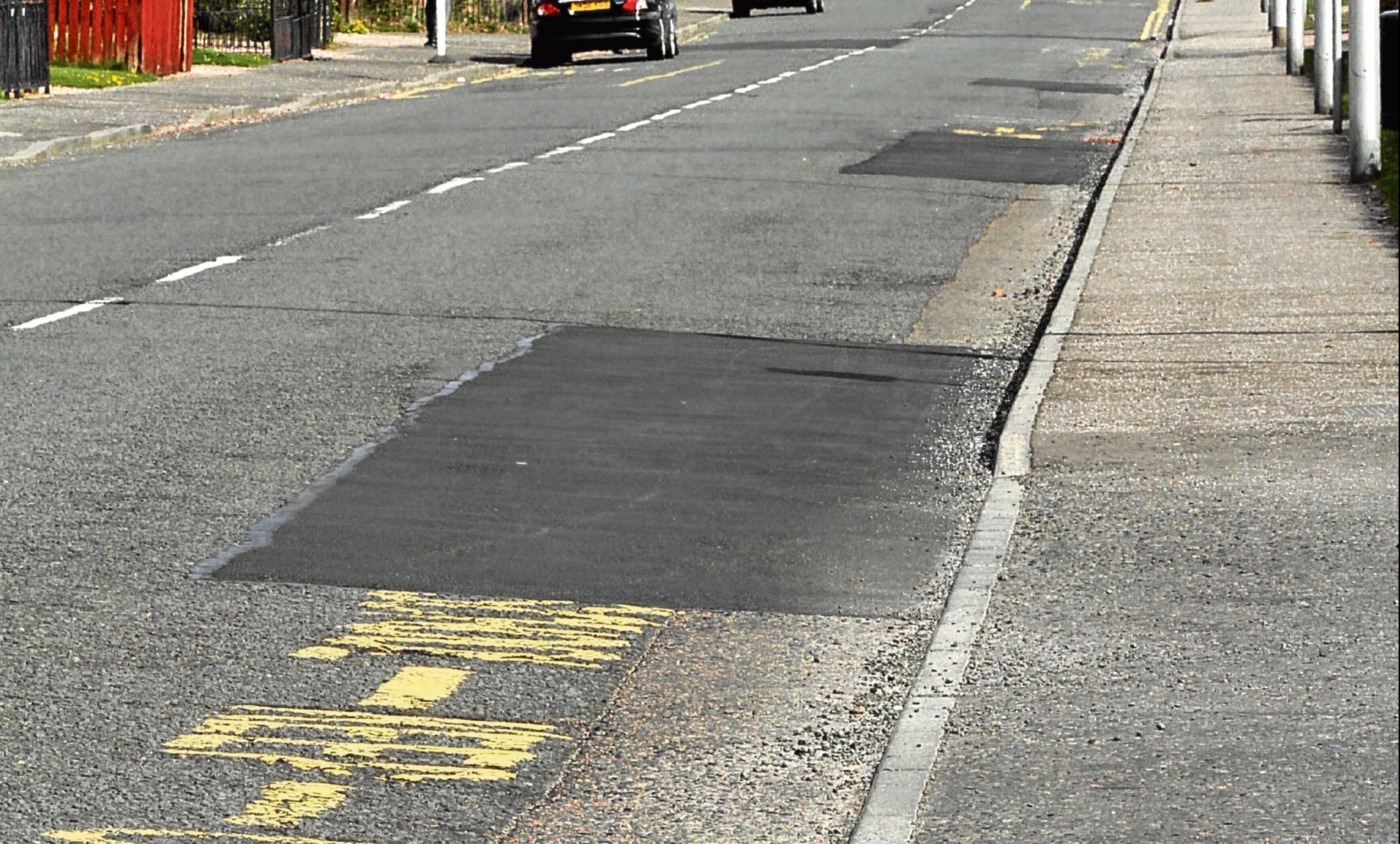 A concerned dad has hit out at Dundee City Council after zig-zag lines at a school disappeared.
Alan Bryson-Sword, 40, today raised concerns over the lack of the markings at the gates of St Paul's RC Academy in Kirkton.
The road was resurfaced recently but the yellow markings — which prevent cars from stopping at the school entrance — have not been replaced.
Mr Bryson-Sword took the issue up with the council and claims the local authority told him it would be doing the work "at some point in June".
He said children's safety has been compromised by the delay.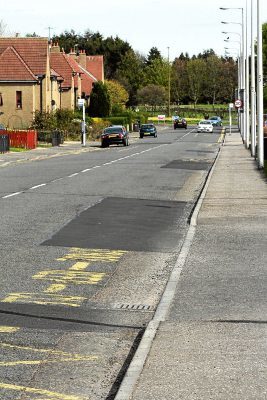 The foster carer from Kirkton said: "I have two children at the school so I'm there every day and can see how dangerous it is.
"Having lines on the road might seem like a small thing but it meant there was a section of road — right outside the school gates — where children, and their parents had a clear line of sight without parked cars getting in the way.
"They don't draw those zig-zag lines for nothing.
"Since they've disappeared, there are cars parking all over the place — it's putting the kids at risk."
Mr Bryson-Sword said he was surprised to learn it would take months to have the zig-zag lines repainted.
He added: "I would have expected the council to be a little more switched-on.
"It is a very easy way to keep kids safe. It really shouldn't cost much to have them painted and if it does that's a different problem.
"I feel the council isn't doing enough to have the lines replaced quickly. It shouldn't take a parent complaining and saying they're worried something is going to happen before they become proactive.
"I don't think the council took me seriously at all.
"It can be frightening how fast cars drive down that road.
"If anything happens and someone is hurt before the lines are repainted, I will hold the council responsible."
A Dundee City Council spokesman said: "In the interests of pupil safety, the lines will be reinstated as soon as possible."
The spokesman said there was no timescale for when the work will be completed.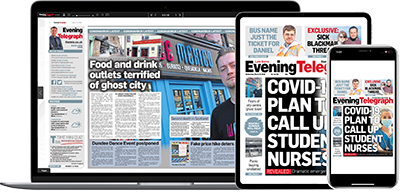 Help support quality local journalism … become a digital subscriber to the Evening Telegraph
Subscribe