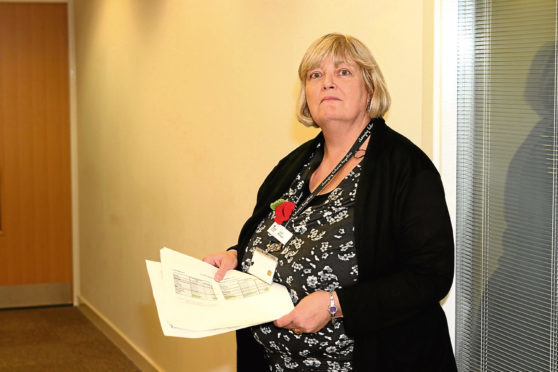 Claims for unemployment benefits in Dundee are on the rise amid the continuing rollout of Universal Credit, new figures show.
Data for January showed the number of people on out-of-work benefits was 3% higher than this time last year.
The figure included those on the "old-style" Jobseekers' Allowance (JSA) benefit and those looking for work on the "new-style" Universal Credit (UC).
According to the Office of National Statistics, which compiled the figures, the number of people claiming such benefits will rise as UC is rolled out.
The long-term outlook for those claiming out-of-work benefits is rosier. Compared with five years ago, the number of people on out-of-work benefits is down 40%.
Dundee's local JobCentre Plus (JCP) has been working with a number of partners in Tayside in order to establish working relationships — and open up opportunities for jobseekers.
Jane McEwen, work service manager, said a partnership with V&A Dundee was now up and running, with applicants being sought for jobs inside the new museum's Heritage cafe.
She added: "The V&A has come with a community benefit clause which means once it's in place jobs in areas such as retail and hospitality will be filled through the JobCentre."
JCP is also working with Dundee City Council and construction firm Robertsons to offer training and work experience with the company and its sub-contractors.
A partnership with the Princes Trust, NHS Tayside and D&A College will see a course called Get Into Clinical Care start on March 26.
"Full-service" UC, which covers families of up to two adults and two children, was rolled out in Dundee last November, affecting all new benefit applicants except the city's larger families.
In recent days, the controversial system has been changed to cut the time new applicants wait for their first payment from six weeks to five.
Nationally, unemployment has remained steady at a near-record low of 4.4%, with employment at 75.2%.
Minister for Employment Alok Sharma said: "High employment rates are a reliable feature of today's economy and this is an incredible achievement.
"It's equally important that across society everyone has the opportunity to get a good job and get on in life."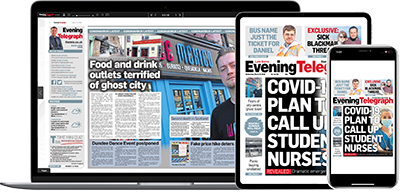 Help support quality local journalism … become a digital subscriber to the Evening Telegraph
Subscribe