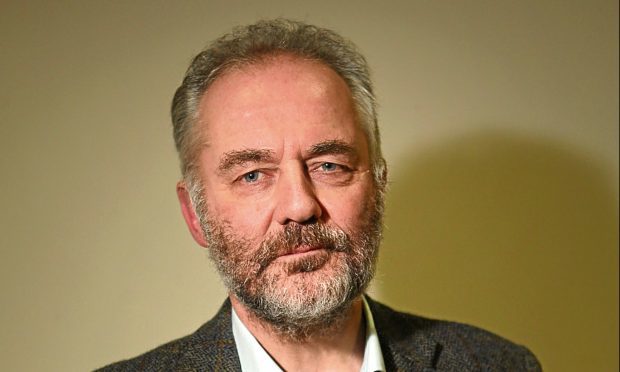 The gap in life expectancy between men from poorer and more affluent areas of Dundee is the worst in Scotland.
Figures from the National Records of Scotland revealed men living in the city's most deprived areas will die, on average, at the age of 68, but men in the city's least deprived parts will live to 82.
The gap is the widest in Scotland.
For women, those living in the most and least deprived areas have a life expectancy of 76 and 83, respectively.
Jimmy Black, who chaired Dundee's Fairness Commission, said the disparity was a "scandalous statistic".
He said: "There are a lot of factors that contribute to that — such as when young men commit suicide or die as a result of the misuse of alcohol or drugs in their twenties, thirties or forties.
"There are a lot of problems that tie into poverty, such as people not being able to live as well as those in better-off areas, but I know the council is working to do something about it."
Dundee City Council leader John Alexander said the council was "absolutely determined" to improve life chances for people in the city through the newly launched City Plan.
He added: "We are acutely aware of the issues of low life expectancy in the city and we are working hard to tackle the causes, which are many and varied. There are no easy answers. We know there are huge challenges in our city and we do not underestimate the tasks that we face."
As a whole, Dundonians are expected to live longer now than they were at the turn of the millennium. Average life expectancy across the city is 74.5 years for men, based on analysis carried out in 2014-16 and 2016, up from 71.9 years in 2001-03. Women are expected to live for 79.6 years on average, up from 77.7.
However, the almost entirely urban council area is near the bottom of the national tables and far below the Scottish averages of 77 years for men and 81 years for women.
A spokeswoman for NHS Tayside said: "Across Tayside, in those areas where there is higher deprivation, people have a much higher chance of poorer health. There are a number of ways people can better their health, giving up smoking being the most significant.
"Smoking makes the biggest difference to life expectancy."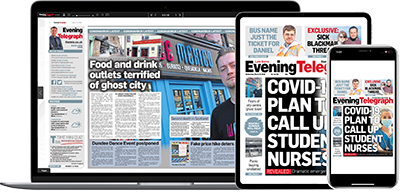 Help support quality local journalism … become a digital subscriber to the Evening Telegraph
Subscribe