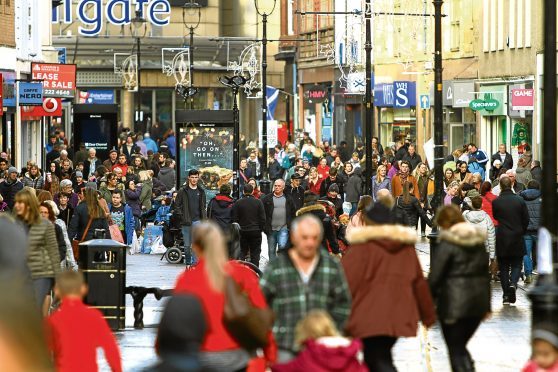 With December now in full swing, Dundee's shops are preparing for a multimillion-pound shopping boost in the next few weeks.
In the run-up to Christmas, local retailers have reported an upward swing in footfall and steady trade as people shop for gifts for friends and family.
The Overgate centre is expecting to at least match the £19.5 million in sales which were generated last December — £1.5m above its own expectations in 2016.
Centre manager Malcolm Angus said £10m of sales were reported last month, with 925,000 people passing through its doors in that time.
Mr Angus is also expecting 1.3 million visits to the shopping centre this month.
He added: "We look forward to welcoming customers into Overgate throughout December, with footfall expected to be on a par with last year. We would also hope to see spending match 2016 levels.
"Overgate retailers continue to be popular throughout the region, something which is particularly reflected in the sales of Overgate gift cards. We are on target to reach £1 million in sales this year."
Wellgate manager Peter Aitken said footfall in the centre had been on a par with last year.
He said: "Footfall has been particularly strong over the past two weeks and we expect this trend to continue during December.
"There's a chance that the recent weather forecast may also encourage people to shop early.
"With Christmas Day being on a Monday, shoppers have the weekend before to shop, so there may be more last-minute shopping too."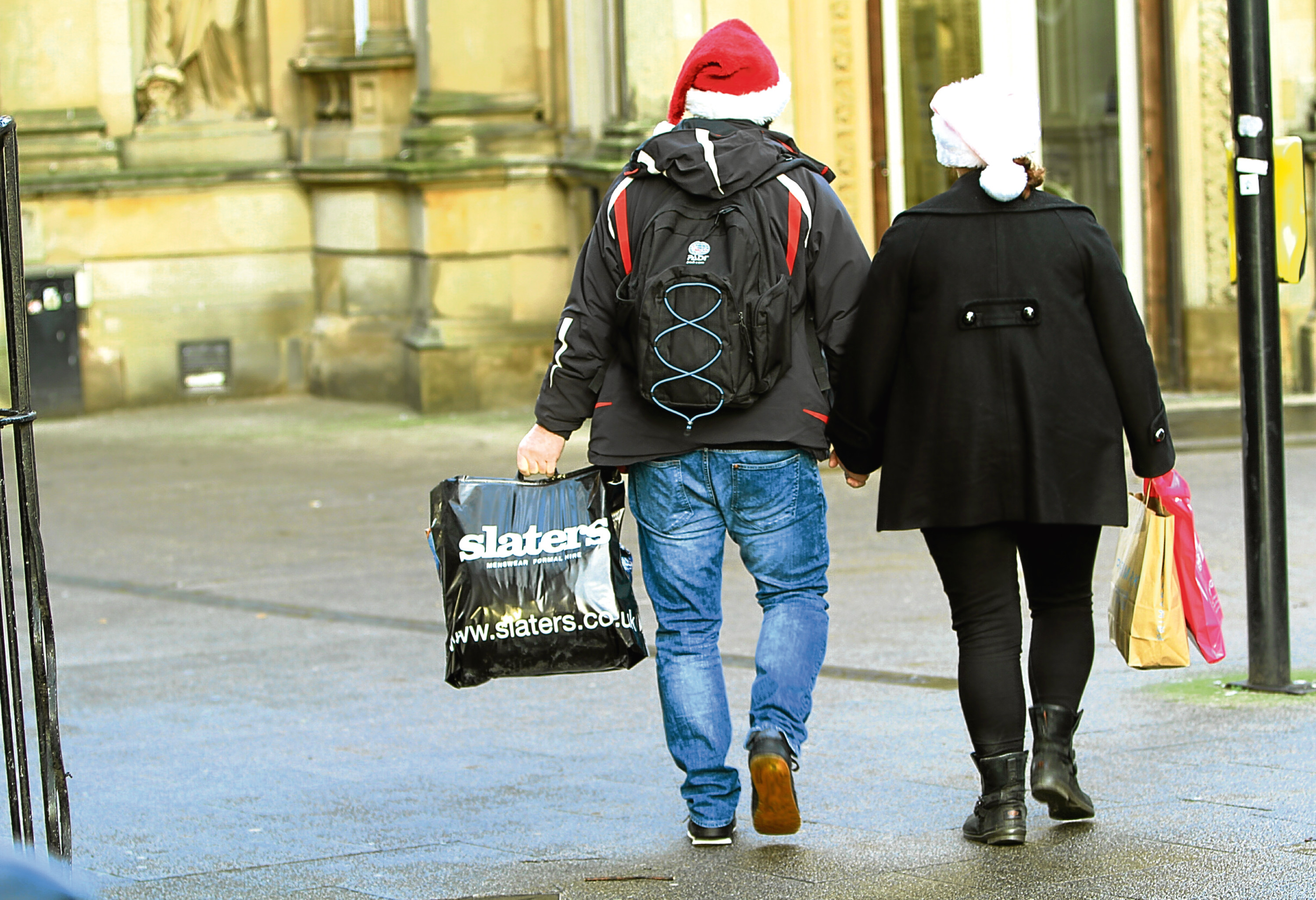 According to the Deloitte Christmas Survey, which assesses festive consumer spending every year, UK shoppers are set to spend an average of £540 each on gifts.
About half of all shoppers are thought to have started their shopping in November.
And despite the rise in online shopping, about two-thirds of people will shop at bricks and mortar stores — a trend that has delighted local independent shops.
Shafik Rafik, a sales assistant at Threads clothes shop, in Commercial Street, said there had been a "definite" increase in footfall in recent weeks.
He said: "We've had a lot more footfall lately.
"We don't really do Black Friday, as everything we get in is new autumn/winter collections, but we have a crowd of regulars who come and go."
Shafik added that the store's relocation to a more prominent site this time last year had been a boon for business.
"If people can see the shop, they're more likely to want to come in and have a look," he said.
David Hopkins, assistant manager at independent music shop Kenny's Music, in Castle Street, said Black Friday had been hugely successful.
He said: "We had a really good November and our Christmas Club has been helping people who can't get finance to pay things off in the run-up to Christmas.
"People seem to be shopping a bit earlier too.
"We had some specific items bought in for Black Friday and it is definitely up there as a record day — easily three times what we would usually take."
David has worked in retail for two decades and in Kenny's Music for the last eight years.
He said he had noticed a changing tide in favour of smaller shops.
"There's been a resurgence on this street recently, which I think is because of what's been happening at the Waterfront," he added.
"When that's built this will be a busier street.
"There's a trend emerging that if you can get it local and the prices are alright, people will see local businesses right — particularly smaller local businesses."
---
---