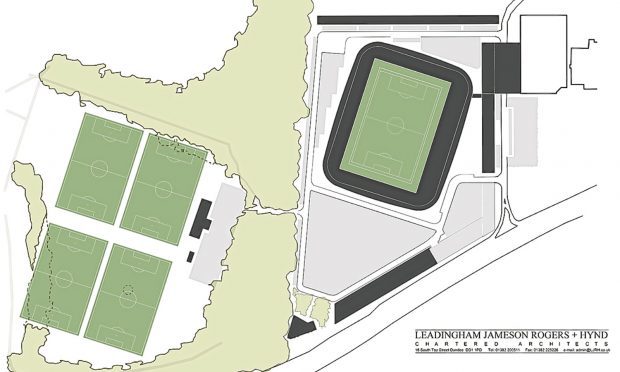 The city council insists no decision has been made to sell off public land to Dundee FC as part of plans for a new stadium.
The club announced last month that it wants to move from Dens Park and build a new ground on land near Camperdown Leisure Park, which is already owned by directors Tim Keyes and John Nelms.
But the drawings appeared to show plans for a number of training pitches linked to the development within the boundary of Camperdown Park, which is public land.
However, the local authority has moved to reassure members of the public that this land has not been sold to the developers — and any such move would have to undergo consultation.
In response to a freedom of information request from a resident, the council said in a statement: "No decision has been taken by Dundee City Council in relation to that part of Camperdown Park indicated as being within the proposed development site.
"The land has not been sold or leased. No consultation has been undertaken.
"Should the proposed development progress to the formal planning stage, the developer will be required to undertake consultation.
"There will be an opportunity for any party to make representations on any future planning application."
Legally, the city council is free to sell or lease parts of Camperdown Park as it sees fit.
The local authority took ownership when it purchased the park and Camperdown House in 1945.
Captain James Crawford, chairman of trustees for the Friends of Camperdown House, said the group welcomed the "scrubland" already owned by the club being used — but isn't keen on parts of the park itself disappearing.
He said: "We have discussed this before and we're happy that the club could be doing something with the land.
"We support the proposed ground as a good thing, as we support the idea of bringing this scrubland back into use
"However, we wouldn't want them to encroach on to green parkland – that is an asset to Dundee."
Dundee FC has been asked to comment but had not responded at the time of going to press.
Dundee chief John Nelms: Dundee United can use new ground – but on our terms
Dundee chief John Nelms: Dundee United can use new ground – but on our terms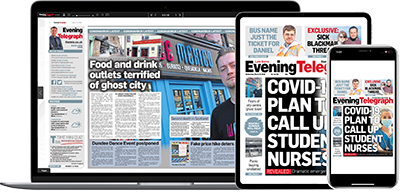 Help support quality local journalism … become a digital subscriber to the Evening Telegraph
Subscribe