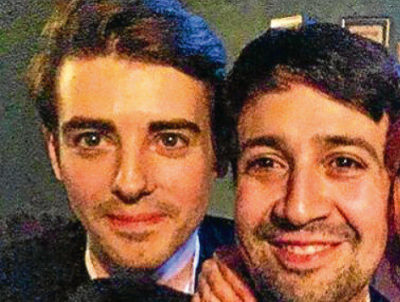 An actor who has rubbed shoulders with some of Broadway's biggest stars is set for his next major role.
Simon Gordon, 27, from Broughty Ferry, will be playing the alternate lead role of Strat in Bat out of Hell the Musical.
The show, which features some of rock star Meat Loaf's biggest hits, was written by his long-time collaborator Jim Steinman and is set to open in London's Dominion Theatre.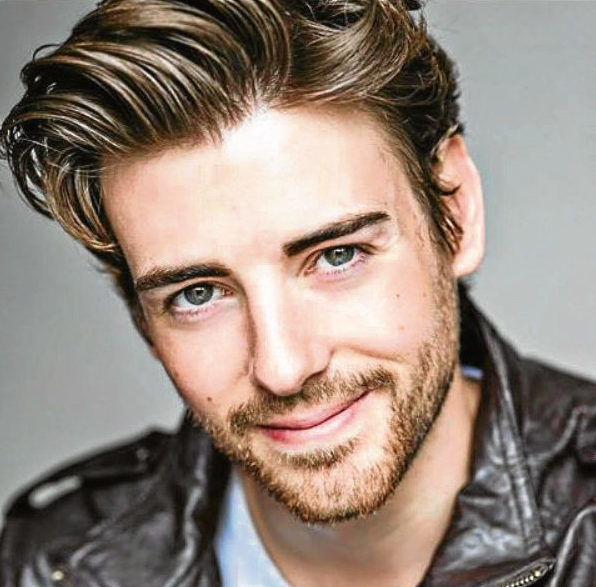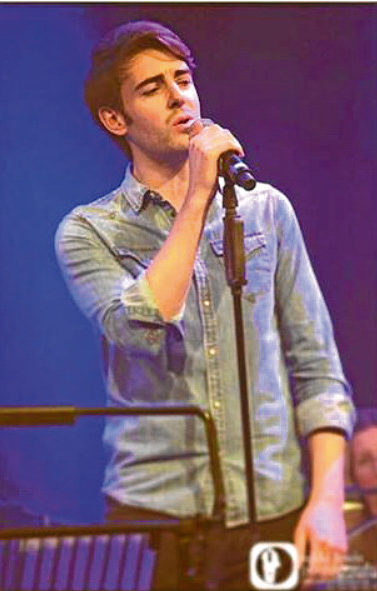 It is described as a loose retelling of Peter Pan and Wendy, but set in a post-apocalyptic Manhattan which has been renamed "Obsidian".
The story focuses on the love between Strat and Raven, the daughter of Falco, the ruler of Obsidian.
Simon, who got into acting at the age of five, is no stranger to the character of Strat, having previously played him at the London Coliseum and in Toronto.
Speaking about the upcoming show, he told the Tele: "It's going to be incredible.
"It will be nice to just act and sing for the forseeable future.
"I have no idea what the theatre is like — it will be really interesting.
"People tell me it's a brilliant theatre.
"I'm really looking forward to the London performances, I quite like when an audience is quite rowdy and gets involved."
Simon said that while a few of his fellow performers have had the pleasure of meeting larger-than-life Meat Loaf, he hasn't run into him yet.
He added: "I would love to meet him — maybe one day."
Simon praised his agent, Bobbie Chatt, for helping him get the new role, describing her as "fantastic", and adding: "She's incredible."
He said Bat out of Hell has the potential to go to Broadway, something he would love to do.
He performed as Christian in Moulin Rouge in London, where he ran into Lin-Manuel Miranda, the writer of award-winning show Hamilton, who was in the audience to watch.
Simon studied law at Dundee University before moving to London to follow his dream of acting.
He described law as his back up.
While at university, he took part in a production of Andrew Lloyd Webber's Jesus Christ Superstar.
Simon then went on to study at the Guildford School of Acting in 2013.
Despite living in London, he said he is still fond of his hometown. He said: "I miss Dundee.
"I come back whenever I can because my family and friends are here — I love coming back to Dundee."
Though his time in Dundee may be quieter than his exploits in London.
While rehearsing a scene for an audition with his housemate in his London flat, 15 armed policemen turned up demanding entry after reports of a man begging for his life — the role he was rehearsing!
He said: "It was scary — we were all sitting in our living room watching armed police clear every room in the house.
"It was like something out of a movie. It is a funny story to tell though. I've said since it happened, at least I'll have something interesting to say on the Graham Norton couch one day."
Simon will be performing as Strat alongside co-stars Jordan Gage and Andrew Polec.
Bat out of Hell opens on April 2 with a gala night taking place on April 19. Tickets are online.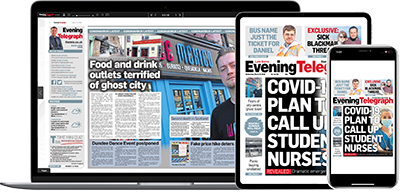 Help support quality local journalism … become a digital subscriber to the Evening Telegraph
Subscribe