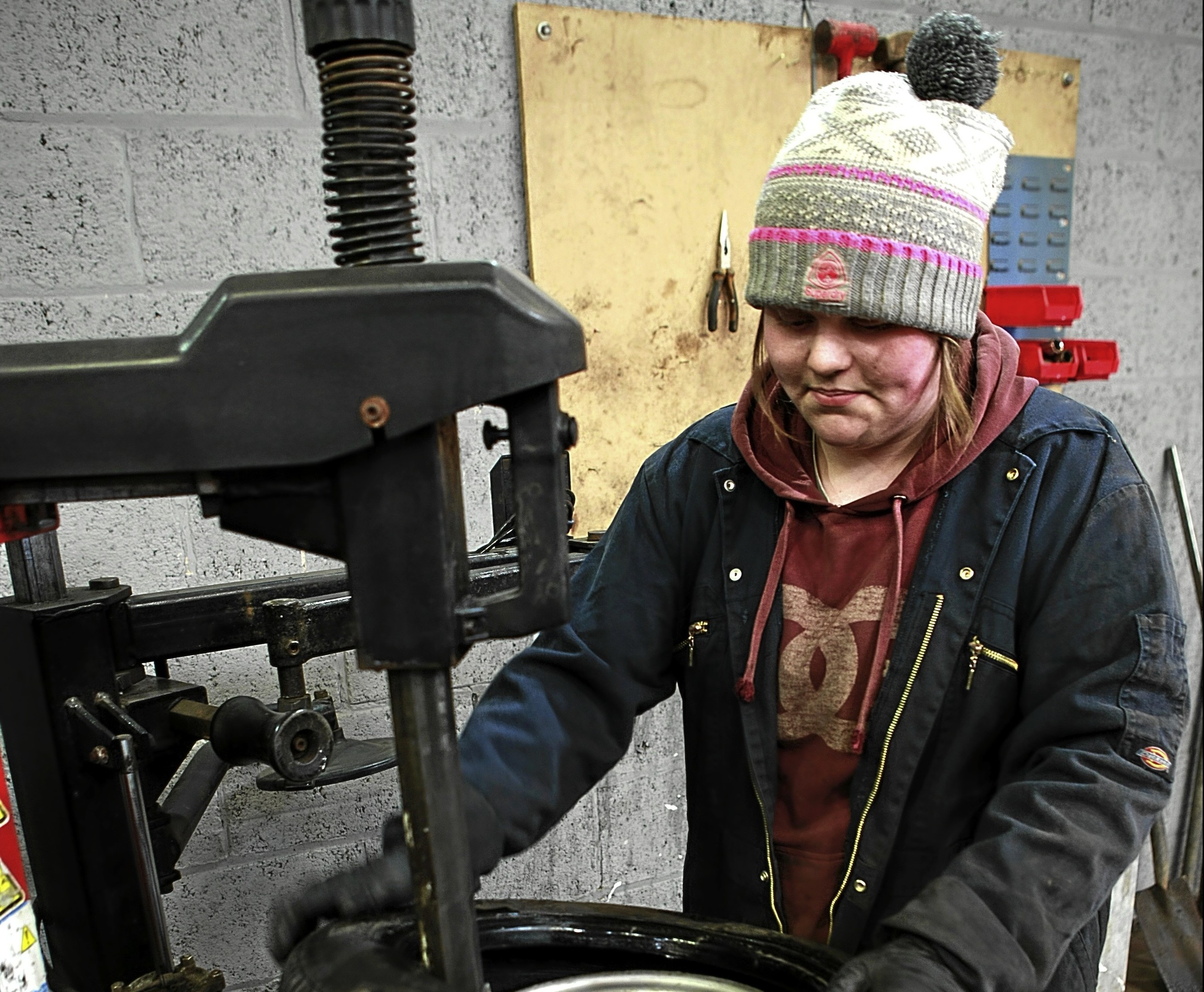 A DUNDEE teenager has revealed her ambition to open the city's first all-female garage.
Chloe Clark, 18, from Menzieshill, has managed to turn her life around from drinking and taking drugs at school to training to be a tyre-fitter.
Now she'd like to go it alone and offer a facility for women, run by women.
Chloe told the Tele: "I would never have thought it possible a few years ago when I was really struggling with lots of issues — but now I really think I could do this."
Chloe is training with local business Scottish Blue. Once she's learned her trade as a tyre-fitter, she hopes to go on to become a mechanic.
She said: "There aren't many female tyre-fitters or mechanics in Dundee but I'm confident I can achieve my aims and then go on to open a garage for girls.
"I want to go for the full girly works, all pink and fluffy but providing a serious service."
Chloe struggled at school, with problems starting as far back as her primary years.
She went on to attend Harris Academy but claims she got involved in the wrong crowd.
She said: "I had been bullied, which made it difficult for me to make friends and then I got mixed up with the wrong sort of people.
"I was smoking and drinking, and even dabbled in drugs."
Eventually, she left Harris and went to stay in Perth for a while — where she went to Perth Grammar School.
She added: "It was while I was there that I realised I had to do something to turn my life around.
"I was unhappy with my life at that point and knew my options were limited with the qualifications I had. I felt I was running out of options for my future and I knew I needed help."
Chloe was referred to Dundee-based charity Helm, which specialises in delivering learning at its centre for young people who are finding difficulty in developing sustainable careers.
Spokeswoman April Davidson said the charity operated and ran a Skills Development Scotland employability course that allowed young people to prepare for their future whatever their past.
She added: "The centre offers an opportunity to trial different business environments via their social enterprise schemes, such as car mechanics, cookery, beauty and gardening.
"Chloe was asked if she would like to go to the garage, Spick n Spanners, for a training opportunity and experience. She did so, loved it and never looked back."
Last year alone, the charity helped 260 city youngsters. April added: "We are looking for ongoing funding so we can expand and deliver our service to hundreds more city teenagers."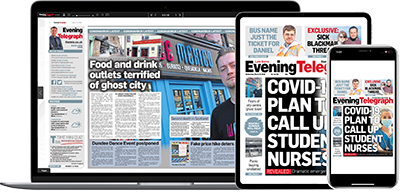 Help support quality local journalism … become a digital subscriber to the Evening Telegraph
For as little as £5.99 a month you can access all of our content, including Premium articles.
Subscribe