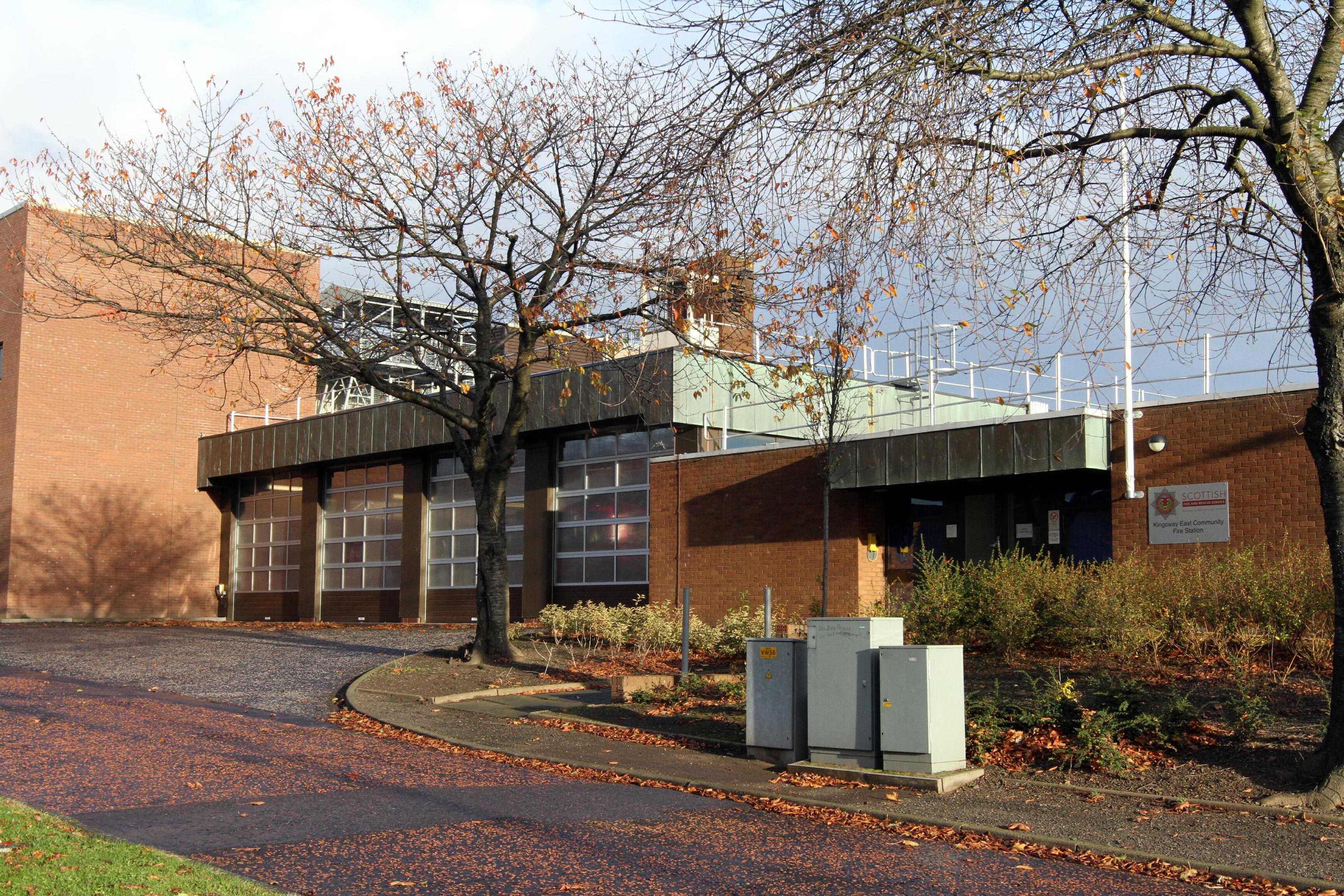 A man caught red-handed while breaking into a fire station in Dundee threw a chisel at firefighters as he made his getaway.
Fire crews returning from a call on bonfire night — the busiest of the year for the service — found the thief inside the Kingsway East building.
The man was chased down by firefighters who tried to rugby tackle him but he managed to evade them and run off.
He also shook off pursuing police after a chase down the street.
A source close to the Tele said: "A crew had just come back and they caught someone in the act robbing the station.
"There was a wee scuffle and two guys tried to rugby tackle him but the boy got away. He managed to get away with someone's phone though. The police were there with the dogs and stuff. Everyone was on edge trying to figure out how he got in. He launched a chisel at one of the boys as well."
The incident happened at around 11pm and it's understood that the raider lost pursuing police officers around the Scott Fyffe roundabout.
Craig Thomson, the fire service's group manager for Dundee, said: "Unfortunately we did have someone break in to the Kingsway station on Saturday night. Both crews were out on separate calls and when they came back they found a man in the tool store.
"We're not sure how he managed to get in and that's something police are looking into. Some of the guys gave chase but he got away with some tools. We make sure the station is secure at all times but somehow this happened."
A spokeswoman for Police Scotland said: "We are appealing for information after tools and a mobile phone were stolen from Scottish Fire and Rescue Service Station, Milton of Craigie Road, near Kingsway East, Dundee, between about 11.05pm and 11.50pm on Saturday.
"A man described as being about 5ft and of heavy build was seen acting suspiciously in the area at the time. He was wearing a black tammy, a black jacket with white writing on it and jeans. He was last seen at the roundabout at the junction of Victoria Road and Douglas Road."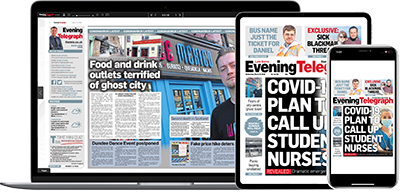 Help support quality local journalism … become a digital subscriber to the Evening Telegraph
For as little as £5.99 a month you can access all of our content, including Premium articles.
Subscribe