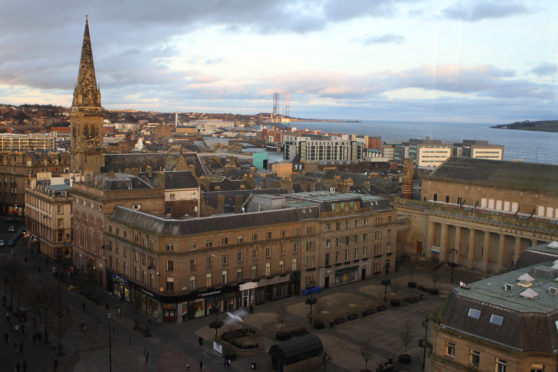 Schools across Tayside and Fife could face a mass exodus on Friday when the next climate change protest is due.
A UK-wide protest last month saw an estimated 15,000 children take to the streets – but it clashed with local half-term holidays.
Now Mid Scotland and Fife Green MSP Mark Ruskell is calling on local authorities to follow the lead of Edinburgh City Council, which became the first in the country to state it would give students the day off as long as they have parental permission.
Mr Ruskell cited Scotland's Curriculum for Excellence and its objective of young people becoming "responsible citizens", as well as the first minister's call for the voices of young people to be heard.
He said: "Many (young people) are, completely rationally, fearful for their futures and those of young people around the world.
"Local councils should support young people who choose to strike for the climate. After all, they epitomise what it means to be responsible citizens. They should certainly ensure there is no threat of any form of punishment."
No council in Tayside and Fife has taken a formal stance, but Fife's head of education, Peter McNaughton, said he will respect the decisions of young people and their parents or carers.
A Dundee trade union is encouraging city youngsters to get involved.
Dundee City Unison wrote in a Facebook post: "If any school kids are planning a protest in Dundee City city centre on Friday, Dundee City Unison is happy to provide our portable PA system for free.
"We may also be able to do a bit of free printing/photocopying for you. Just contact our office.
"Good luck from all at Dundee City Unison. This is what citizenship is all about."
In Perth and Kinross, a spokeswoman said: "We are aware of this proposal and we will be exploring the issues around it."
Angus Council has no formal plan and says absences will be dealt with using "established policies".
And in Dundee, children and families convener Stewart Hunter said he hopes the political world will listen to the pupils.
He said: "I'm glad to see young people being politically engaged on such an important topic."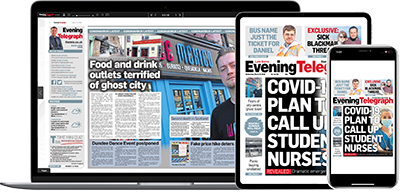 Help support quality local journalism … become a digital subscriber to the Evening Telegraph
For as little as £5.99 a month you can access all of our content, including Premium articles.
Subscribe