Fife's child protection staff have put themselves forward for an independent inspection in a bid to regain public trust in their care of vulnerable youngsters.
The move follows the tragic deaths of four children in the region in just two years.
Mikaeel Kular, 3, Liam Fee, 2, Madison Horn, 2, and five-month-old Hayley Davidson had all been on the radar of social workers at the time of their deaths.
Fife has asked to be one of the first areas in Scotland to face a review by the Care Inspectorate when a new inspection model is rolled out.
It will be inspected before the end of this year.
Alan Small, chairman of Fife Council's child protection committee, said he welcomed the chance to provide public reassurance that services were of the highest possible quality.
The region had previously faced calls for a thorough, independent overview of child protection services and the announcement has been welcomed.
Jackie Brock, chief executive of the charity Children In Scotland, said: "We are pleased to see that Fife Council and their partnership agencies are open and receptive to an inspection of how they protect the most vulnerable children and young people in their area."
Fife's child protection services were previously reviewed in 2016 when they received a clean bill of health.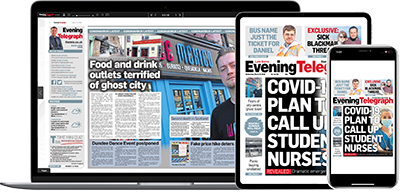 Help support quality local journalism … become a digital subscriber to the Evening Telegraph
For as little as £5.99 a month you can access all of our content, including Premium articles.
Subscribe