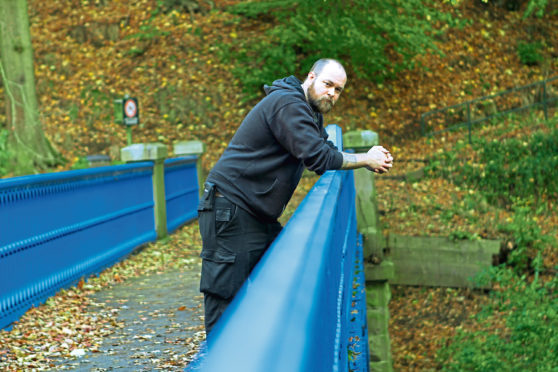 A charity has warned that new figures revealing a child abuse image offence is recorded every 23 minutes in the UK may just be the "tip of the iceberg".
Keiran Watson of Dundee-based Eighteen and Under was speaking as the NSPCC revealed the number of child abuse image offences recorded by police rose by almost a quarter in 2017/18 to 22,724.
In Scotland, 1,307 offences were recorded in the last two years.
Now, the NSPCC is calling for an independent regulator to be introduced to hold social networks to account and cut off the supply of images at source.
---
>> Keep up to date with the latest news with The Tele newsletter
---
Responding to the figures, Keiran said: "Any work that is done which helps to bring those people who carry out those offences to justice is to be welcomed.
"We're well aware that there are very high incidences of young people falling prey to offenders of this type.
"This is going on in our own city and we are working hard to bring offenders to justice. The new figures represent the tip of the iceberg.
"Often young people are not aware that indecent images of them are being taken or shared.
"They are also often concerned that if they speak out they will not be believed.
"We've seen several cases of this type in our own court in Dundee and I can guarantee that for every case reported there are many others that never see the light of day."
Among the cases highlighted by the NSPCC as it revealed its latest findings was that of Dundee man Andrew O'Neill, who was last month jailed for four years after admitting charges of attempted extortion of a 15-year-old girl and making indecent images of children.
The Tele launched the Our Kids Need Justice campaign earlier this year calling for automatic jail sentences for those who prey on children.
Andy Burrows, associate head of child safety online, said: "What really concerns us is that industry has failed to step up to the plate to make their platforms safer.
"The social networks have had years to tackle this and we believe their actions have been inadequate.
"In many cases, children who have been exposed to this have suffered depression, they have self-harmed and had suicidal thoughts. This is an urgent situation. We are now calling for statutory regulation from the UK Government in order to develop a safe online network for our children."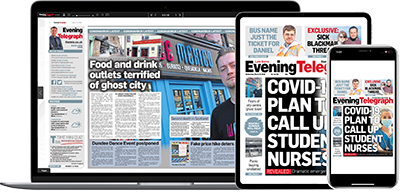 Help support quality local journalism … become a digital subscriber to the Evening Telegraph
Subscribe