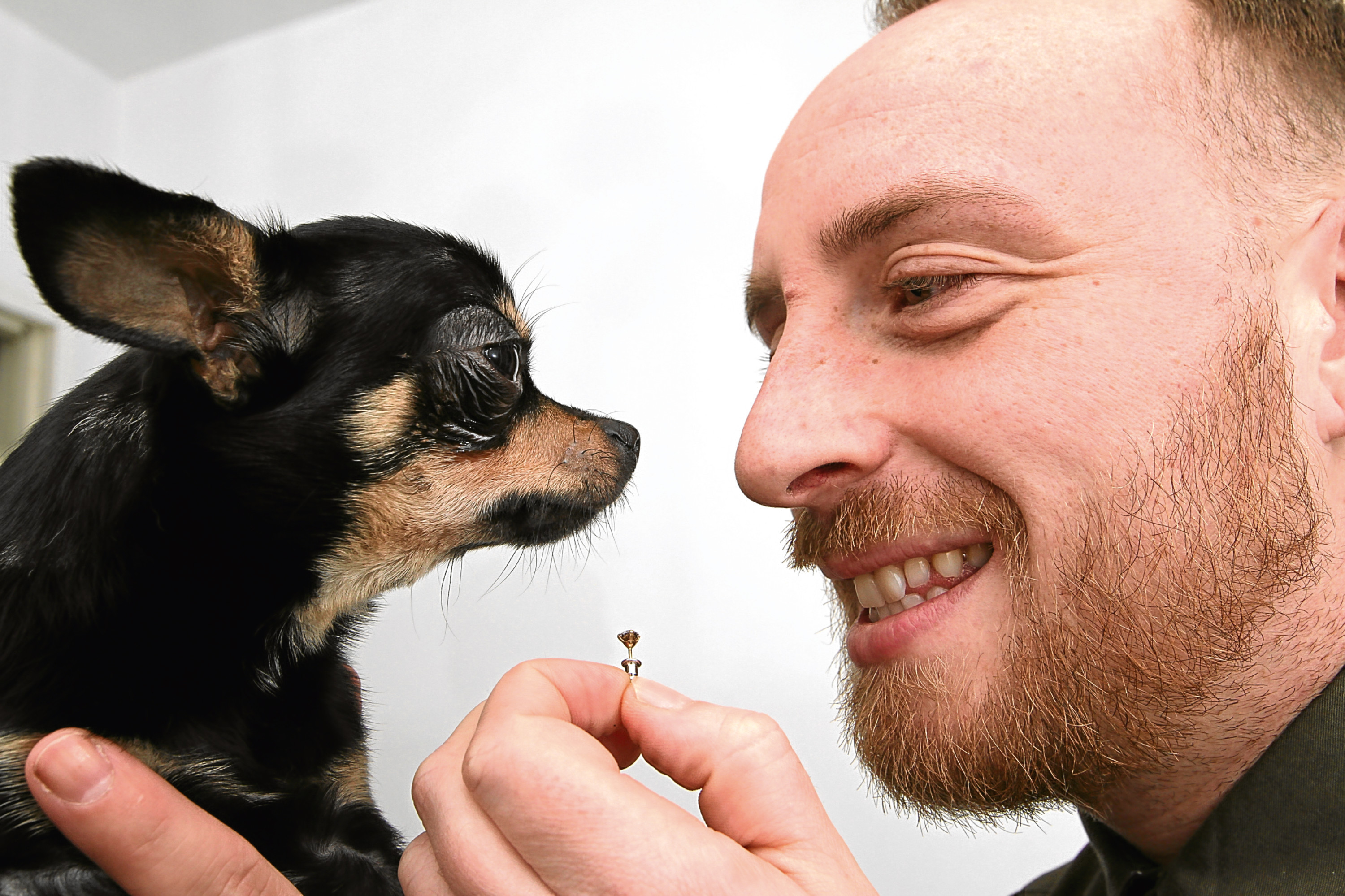 It's a well-known fact that dogs will eat almost anything.
But one pooch in Dundee has more expensive tastes than most — having swallowed a £500 diamond earring.
Kevin and Gary Wightman, who run a salon from their home on Old Glamis Road, were mystified when one of their client's earrings went missing while her hair was being cut.
They frantically scoured their house to try to find it and even resorted to using a torch at one stage.
Eventually, they came across the bed of their pet Chihuahua, Vinnie, and thought they had hit the jackpot when they found the butterfly of the earring.
But the diamond earring itself was nowhere to be seen and they realised Vinnie might have eaten it — so they rushed him to Parkside Vets on Kings Cross Road.
Kevin, 30, said: "The client always takes her earrings off and usually puts them in her purse while she's getting her hair done but I think on this occasion she was busy chatting and just put them down on the waiting bench.
"But when we were finished, there was only one there.
"We've got two larger dogs, so we thought they had maybe wagged their tails and knocked the earring off but there was nothing at all.
"The hallway light was broken, so we even used the torch to try to find it. Eventually, we found the butterfly in Vinnie's bed and we immediately knew he was culprit — but I was convinced he hadn't swallowed it, as he is really tiny."
Vinnie was rushed to Parkside Vets but despite making him sick to try to retrieve it, nothing was found.
Kevin said: "They couldn't do anything else, as Vinnie is so small, so we just had to keep an eye on him. Two days later, I took him out at 7am and he went to do the toilet as usual. I got the flashlight out on my phone and I immediately knew the earring was there because it was sparkling in his poo.
"We'll just have to keep a close eye on him in the future, as he's a wee menace — he's always looking for the next thing to steal."
Gary washed the earring and he and Kevin are hoping to return it to its owner when she returns to the salon.
Becca Cunningham, a surgery assistant at Parkside Vets, who advised the Wightman's to get Vinnie looked at, added: "I've been at Parkside for seven years and I've never come across diamond earrings being swallowed — Vinnie obviously has expensive tastes."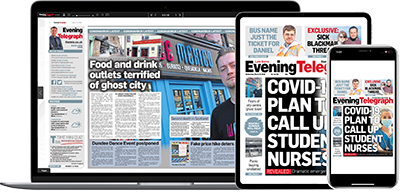 Help support quality local journalism … become a digital subscriber to the Evening Telegraph
Subscribe