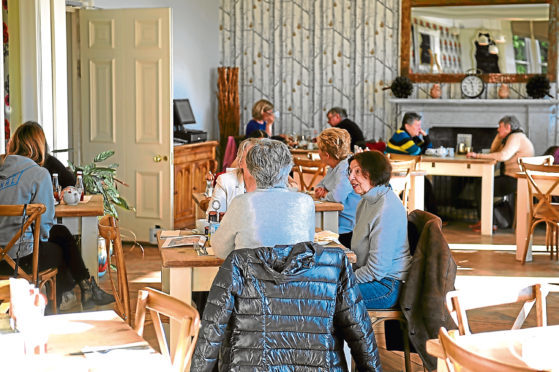 Dundee's food and drink industry grew by £43 million in the space of just one year, as the revitalised city satisfied the appetites of hungry investors.
In-depth statistics published by the Scottish Government show the city's food and drink trade's annual turnover soared from £119.6m to £162.6m between 2015 and 2016.
It represents a £43m rise in spending on food and drink by locals and visitors alike, up from a rise of £27.8m the year before.
The explosion in trade came at a time when an additional 26 businesses such as restaurants, cafes, pubs and bars opened up in the city.
Many food businesses large and small opened around the time of the food and beverage boom, from big chains such as Frankie and Benny's and Five Guys through to independents such as Wee Mexico, Forgan's and The Tayberry.
And since then, the number of eateries sprouting up in Dundee has grown rapidly – with The White Goose, Boozy Cow, German Doner Kebab, Dai Pai, Tony Macaroni and Brassica among those opening.
Alison Henderson, chief executive of Dundee and Angus Chamber of Commerce, said the 2016 figures were "early signs of an uplift" in the city's roaring restaurant trade.
She added: "It's great to see food and beverage spend lift in the way that it has. I'm sure the ongoing trend will be much bigger than these early figures.
"Once upon a time Dundonians would have gone outside the city to eat and drink but now it's the reverse – people are coming here instead."
Business owners also expect more visitors to flood in as the Waterfront development continues to take shape.
Lauren Clegg and Calum Runciman, who opened The White Goose on Dock Street last year, are now preparing to open their second eatery, The Giddy Goose on Perth Road, in the near future.
Lauren said: "We chose to open in Dundee because we'd lived here for a couple of years and there wasn't much choice for places to eat.
"We just saw a space in the market, and the Waterfront was also a big factor. There will be more to bring people here soon as well."
Lauren added that, while she and Calum took up a Waterfront location at a relatively early stage, she expects to have plenty of new neighbours very soon.
"Dundee is a very up-and-coming place – and with the V&A and everything else there's so much potential for more businesses to get people to come down," she said. "We actually hope we'll have some competition – it makes people up their game."
Akky Hayat opened Scotland's first German Doner Kebab in Reform Street last November. He's now preparing to follow that up with Scotland's first Fatburger.
He said consumer spending was trending towards eating out.
"As a businessman you're always looking to do something different," said Akky, whose family has run the Hayats Super Save convenience store in Happyhillock for decades.
"The market's demands are changing and people are eating out more, moving away from eating at home.
"Dundee has a good Muslim population as well so there is a demand for halal too.
"You have to go where the market goes, and while I could have opened German Doner Kebab in Glasgow, you start where you know best, and that's here at home in Dundee.
"We're hopeful that when the V&A opens something significant may happen in terms of footfall."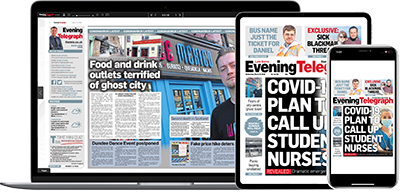 Help support quality local journalism … become a digital subscriber to the Evening Telegraph
For as little as £5.99 a month you can access all of our content, including Premium articles.
Subscribe