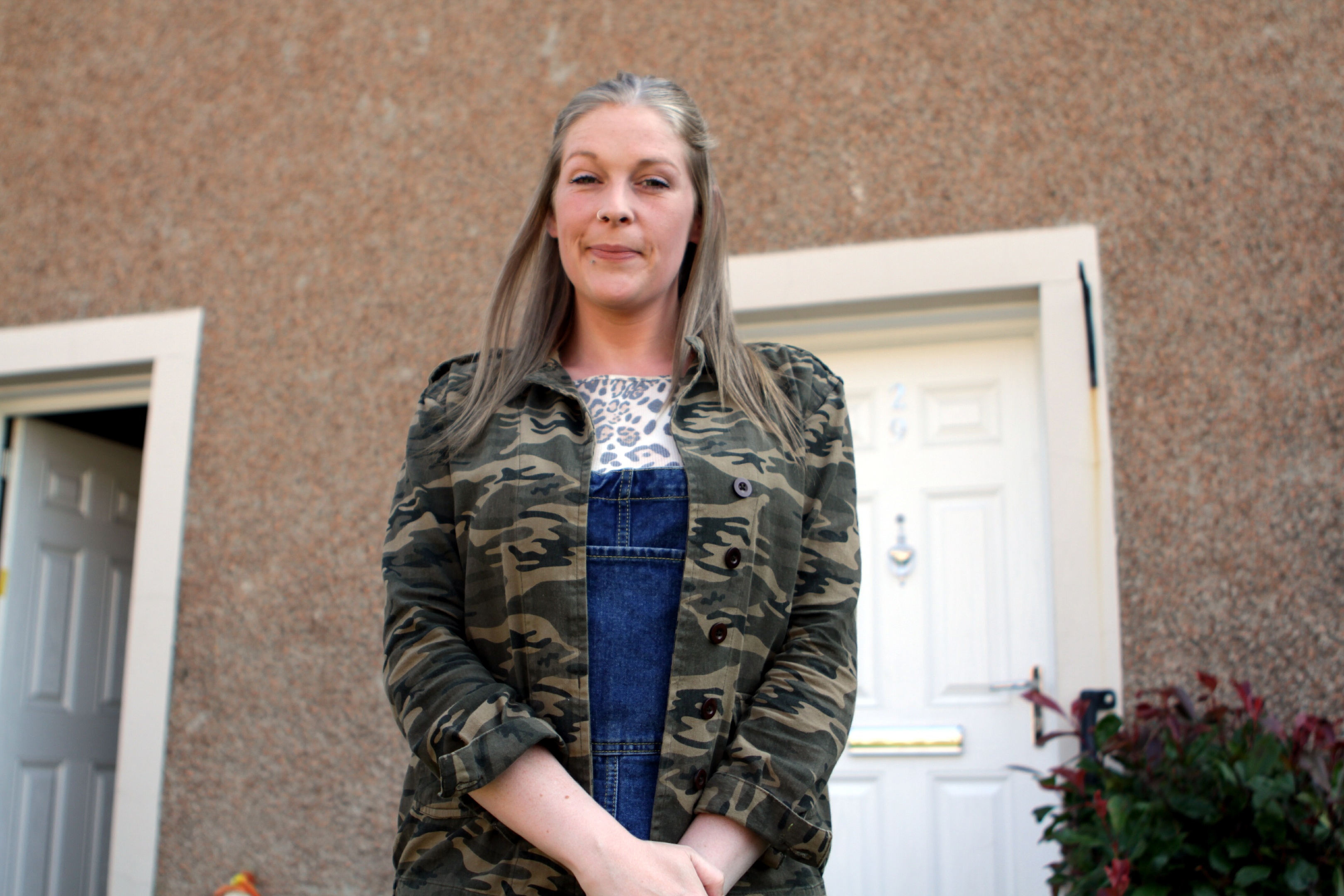 A pregnant Dundee woman who had to climb out of a first-floor window to escape her attacker today branded the woman who assaulted her as "an animal".
Chantelle Murray, 28, was subjected to three days of terror at the hands of the baby's father, Roderick Cuthbert, and his former partner, Jennifer McIlravey, in January.
Chantelle revealed she lost her child after being attacked by McIlravey.
Cuthbert was in the house at the time, and made various threats to Chantelle over the three days.
Speaking to the Tele about the horrific ordeal, she described how she was "battered black and blue".
She also said losing what would have been her first baby was "gutting".
The three had been staying together in a flat in the city's Strathmartine Road when the violence started on January 26. It ended on the 29th.
Chantelle said: "They had been in a relationship but it had ended and me and Roderick were now together but we all lived together.
"Jennifer had given us her blessing. But when she found out I was pregnant, she totally flipped.
"She punched and kicked me in the face and stomach, pulled my hair — I was battered black and blue.
"She screamed at me at one point, 'I'll make you have a miscarriage', and kicked me in the stomach.
"They were totally getting their kicks out of it.
"They acted like absolute animals. She was obviously enjoying attacking me."
Chantelle also described the dramatic moment she made her escape.
She said: "I locked myself in the bathroom and had to squeeze through the tiny window at the top — it was like a cat flap. I fell to the ground from the first floor.
"I was absolutely petrified but that was my only opportunity to leave.
"I honestly think they would have ended up killing me if I didn't leave.
"I was in absolute agony and went up to hospital. That's when I found out I had lost the baby. I would have been due next month, which is gutting, as it would have been my first child."
Appearing at Dundee Sheriff Court this week, Cuthbert, 37, admitted threatening behaviour between January 26 and 29.
McIlravey, 35, admitted threatening behaviour and assaulting Ms Murray between January 26 and 29.
The pair will be sentenced on September 19.
Cuthbert also admitted stealing medical items on January 27.
And he admitted damaging an electricity meter and stealing a quantity of electricity between July 14 last year and January 29 this year.
Chantelle added: "When they were up in court, that was the first time I'd seen them since the attack.
"Although I hate them for what they did, all I felt was pity for them.
"For me to hate them as people would mean I would have to care about them.
"They have to live with what they did to me on their conscience."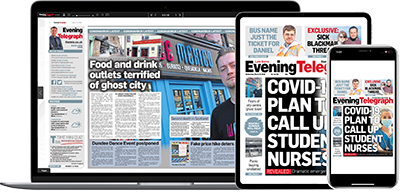 Help support quality local journalism … become a digital subscriber to the Evening Telegraph
For as little as £5.99 a month you can access all of our content, including Premium articles.
Subscribe